Finding and buying the correct set of tools is one of the initial barriers to taking up gardening as a hobby. But while there are plenty of garden suppliers marketing a broad range of products, it's possible to begin growing plants of your own with a few simple items. This article will introduce you to the five inexpensive but essential gardening tools that are all you need to start gardening today.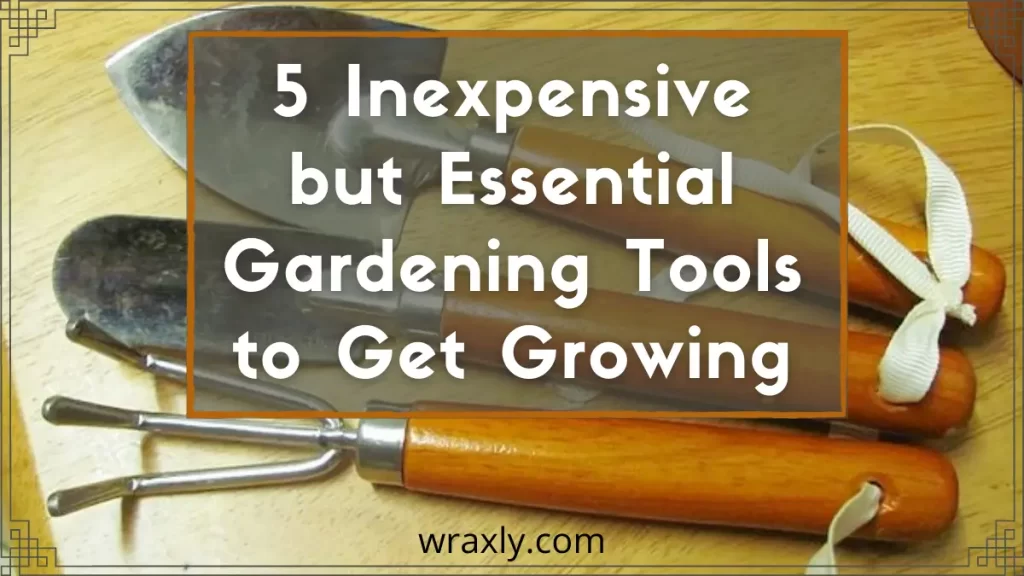 The 5 Essential Gardening Tools You Need
Keeping your garden toolset to only five tools is no easy task. But it is possible to do this while maintaining a reasonable budget. Here are the five tools you'll need most to begin growing your favorite plants:
Garden containers
Hand trowel
Hand pruners
Garden gloves
Watering can
Read on to see why each of those items made it onto this exclusive gardening tool list.
Garden Containers
The first item that you should add to your basic garden equipment set is a container in which your plants can grow. Containers allow you to have complete control over the quality of soil in which your plants grow. They also give you flexibility in choosing and changing your plant's growing location, among many other advantages.
Growing your plants directly in the ground is an entirely viable option. But doing so is often a larger endeavor than container gardening and can require a larger toolset. Since we're limiting our list to just five essential items, we suggest keeping your gardening ventures to a manageable scale. Choosing a high-quality container is the ideal way to do just that.
The best containers give your plants ample space into which they can spread their roots. The containers you use should also allow for excellent drainage to avoid standing water and the adverse effects it can cause. Among the best container options is fabric grow bags, the materials of which are permeable and breathable.
Recommended Fabric Grow Bags
Image
Title
Prime
Buy

Top

Top

Top

Top

Gardzen 10-Pack 5 Gallon Grow Bags, Aeration Fabric Pots with Handles

Prime

Eligible

Check Price on Amazon

Top

Wraxly Fabric Grow Bags - 7 Gallon Colorful Two-Tone Planter Pots. Best Gardening Gift for Plant Lovers! [5-Pack of Assorted Colors - Plus Black Bonus Bag!]

Prime

Eligible

Check My Price on Amazon

Top

Top

Top

Top

VIVOSUN 10-Pack 15 Gallon Grow Bag, Reinforced Planter Fabric Pot for Gardening

Prime

Eligible

Check Price on Amazon

Top

Top

Top

Top

SunArea 10-Pack 10 Gallon Grow Bags, Thickened Nonwoven Aeration Fabric Pots with Reinforced Handles, Heavy Duty Plant Grow Bag for Gardening

Prime

Eligible

Check Price on Amazon

Top

VIVOSUN 5-Pack 20 Gallon Plant Grow Bags, Heavy Duty Thickened Nonwoven Fabric Pots with Handles

Prime

Eligible

Check Price on Amazon

Top

JERIA 12-Pack 5 Gallon, Vegetable/Flower/Plant Grow Bags, Aeration Fabric Pots with Handles (Black), Come with 12 Pcs Plant Labels

Prime

Eligible

Check Price on Amazon
Hand Trowel
A hand trowel is nothing more than a smaller version of a shovel. You can easily hold a hand trowel in a single hand while using it to dig soil and apply materials like fertilizer to your plants. Hand trowels are incredibly useful when you want to plant or transplant any small plant.
Having a hand trowel is a must if you want to keep your equipment list simple. You'll find yourself using this tool as often as any other in your day-to-day gardening tasks. For that reason, it is worth learning what makes one hand trowel better than another.
Choose a hand trowel with sound construction. The blade should consist of a durable metal material and should have a solid connection to the handle. Since you'll be getting plenty of use out of your hand trowel, you should spend time finding one that is well-built. Fortunately, most of these items remain at an affordable price.
Recommended Hand Trowels
Image
Title
Prime
Buy
SXBBSMC Garden Trowel, 1 Piece Cast-Aluminum Heavy Duty Gardening Tool

Prime

Eligible

Check Price on Amazon

Top

Heavy Duty Gardening Hand Trowel, Carbon Steel with Rubberized Handle

Prime

Eligible

Check Price on Amazon
Wilcox All-Pro 202S, 14" Stainless Steel Garden Trowel, Indestructible, Made in Iowa U.S.A

Prime

Eligible

Check Price on Amazon
Bend-Proof Garden Trowel with Sharp Edge, Rust Proof, One-piece Aluminum with Grading Mark, Lightweight Comfortable Ergonomic Handle

Prime

Eligible

Check Price on Amazon
Tierra Garden DeWit Forged Hand Trowel

Prime

Eligible

Check Price on Amazon
Hand Pruners
Pruning is one of the most crucial tasks in gardening, and hand pruners are the basic tool you'll use to get the job done. Hand pruners are lightweight tools that let you snip dead, broken, and diseased branches from your plants. Pruning is vital to keeping your plants in good health and altering their growth habits to suit your preferences.
There are few legitimate replacements for a reliable set of hand pruners. And since pruning is at least a seasonal task, stocking your garden toolset with a pair of hand pruners is absolutely necessary.
Hand pruners come in different sizes and styles, but most are fairly straightforward. A quality set of hand pruners has a sharp blade and a comfortable grip. The sharpest set of hand pruners that form best to your grip is the one you should select over the other options.
Recommended Hand Pruners
Image
Title
Prime
Buy

Top

Top

EnduroPRO Titanium Pruning Shears - Ergonomic Gardening Tool for Effortless Cuts

Prime

Eligible

Check Price on Amazon

Top

KAKURI Japanese Pruning Shears for Gardening Heavy Duty, Made in JAPAN, 8 Inch High Quality Forged Japanese Carbon Steel, Professional Garden Pruners with Leather Sheath, Silver Black

Prime

Eligible

Check Price on Amazon

Top

Top

Mueller Soft Grip Garden Pruning Shears, Durable Hardened Titanium Blades, 1.2" Cutting Diameter, Blade Lock

Prime

Eligible

Check Price on Amazon
Fiskars Pruning Shears, Sharp Precision-ground Steel Blade, 5.5" Plant Clippers

Prime

Eligible

Check Price on Amazon
Mr. Pen- Pruning Shears, 8" Professional

Prime

Eligible

Check Price on Amazon
Gonicc 8" Professional Pruning Shears

Prime

Eligible

Check Price on Amazon
Red Pruning Shears,Titanium Alloy High Carbon Steel Manual Grey Garden Shears, 8 Inch

Prime

Eligible

Check Price on Amazon
Garden Gloves
The primary goal of gardening is to raise healthy plants, but you shouldn't neglect your comfort and safety in the process. Wearing garden gloves is the perfect way to avoid cuts, callouses, and abrasions on your skin.
You may wonder if a pair of garden gloves truly belongs on such a short list of essential gardening tools. However, if you do, you're likely estimating the discomfort that can arise from performing repetitive garden tasks without gloves.
There are many garden glove styles. Some styles are more durable and offer waterproofing and other protections, while other pairs give you greater comfort and mobility. Consider your gardening goals and the plants you'll be dealing with when choosing the best pair of garden gloves for you.
Recommended Garden Gloves
Image
Title
Prime
Buy

Top

Vgo 1-Pair Natural Genuine Goatskin Leather Gardening Gloves, Long Cuff Protection, High Dexterity Grip Gloves (Size S, White, GA9658-W)

Prime

Eligible

Check Price on Amazon
COOLJOB Gardening Gloves for Men, 6 Pairs Breathable Rubber Coated Garden Gloves, Work Gloves for Men, Men's Large Size Fits Most, Black & Red (Half Dozen L)

Prime

Eligible

Check Price on Amazon
Digz Women's Full Suede Leather Garden Gloves | Durable Leather Gardening Gloves | Color: Pink Flower | Size: Medium

Prime

Eligible

Check Price on Amazon
7PACK Women's Gardening Gloves,Breathable Nylon Shell,SMALL Size(Assorted color

Prime

Eligible

Check Price on Amazon
Women's Hi-Dexterity Spandex Synthetic Leather Palm Gardening Work Gloves, Medium (Wells Lamont 7731)

Prime

Eligible

Check Price on Amazon
Watering Can
Even the greenest of garden enthusiasts knows that plants need water to survive. A medium-sized watering can is perhaps the best tool to use to supply that water. Many watering cans are easy to transport from one plant to another and allow you to pour water evenly over the soil.
Without a watering can or some other way to bring supplemental moisture to your garden soil, you can't expect your plants to survive. That's why a simple watering can is the item we're using to round out our list of the five essential gardening tools.
We suggest prioritizing watering cans that have sound construction, as those are the ones most likely to last long under repeated use. Metal watering cans often rank highest in that category. However, if you are looking for an inexpensive option, you can go for a plastic watering can instead. 
Recommended Watering Cans
Image
Title
Prime
Buy
Qilebi Watering Can for Indoor Plants, Small Watering Cans for House Plant Garden Flower, Long Spout Water Can for Outdoor Watering Plants 1.8L 60oz 1/2 Gallon (Green)

Prime

Eligible

Check Price on Amazon
UFANME 1 Gallon Watering Can-Plastic (Navy)

Prime

Eligible

Check Price on Amazon

Top

GOMYHOM Watering Can Indoor Plants, Small Stainless Steel Plant Watering Can, Watering Pot with Long Straight Spout to Prevent Spillage, Metal Watering Pot for House Bonsai & Flowers 30 oz.

Prime

Eligible

Check Price on Amazon
Bloem JW41-26 Watering Can Aqua Rite 1.2 Gal. (144 oz), Bermuda Teal Green

Prime

Check Price on Amazon
What to Look for in Gardening Tools
You likely know that there are plenty more tools you can add to your gardening repertoire. And while each has a specific use, all the top gardening tools typically share some similar traits. Here is what you should look for in a gardening tool, regardless of which one it may be.
Comfort and Ease of Use
Your gardening tools must be practical above all else. But what's almost equally important is comfort and ease of use. If your tools are complex and lack comfort, you won't enjoy using them for hours in your garden.
Find tools that feel good to hold before you settle on a purchase. The best way to do that is to test each tool in person. But if that is not an option, the least you can do is consult online reviews from others who have used the tool you're considering.
Durability and Longevity
It's easy to select the most affordable tool in any category. But if you do, you risk buying a tool that will not last. Gardening is a long-term endeavor, which means your tools must stand the test of time.
Evaluating a tool's materials is the best way to determine its durability. While some tools consist of plastic that is easy to break, others are comprised of wood, metal, and other materials that have a longer life span.
Price vs. Practicality
While finding comfortable and long-lasting tools may lead you to avoid the cheapest garden tool options, you should also value affordability. The many garden tools on the market make it easy to get distracted by what is supposedly the latest and greatest garden gadget.
A more sensible approach to buying gardening tools involves weighing price against practicality. You'll want to avoid buying expensive tools that you don't get much use out of. Our suggestion is to focus on buying the tools you'll use most often in the garden. Choose the reasonably priced tools within those categories that satisfy the common traits of quality garden tools we just described.  
FOR FURTHER READING
---
---
A Few Gardening Basics
Setting yourself up with the five tools from the list above is an excellent way to begin. However, beginner gardeners should know some essential gardening tips as well. The following sections will introduce you to a few basic ways to use your gardening tools to keep your plants alive and healthy.
Planting and Transplanting
Planting and transplanting are fundamental gardening skills. You can use your hand trowel to dig an initial planting hole in your garden container. When your plant grows, its roots will begin to fill the space within your container. At a certain point, you'll need to use your hand trowel again to loosen the soil, remove your plant, and transplant it to another, larger container.
Watering and Fertilization
Much like a human being, plants need water and fuel to grow. It's your job as a gardener to establish the correct schedule for watering and fertilization based on the needs of the plant species you own. Supplying water is as easy as using your watering can, and at times, you can apply water-based fertilizer by the same means.
Pruning and Deadheading
Pruning your plants with a sharp and sterile pair of hand pruners keeps them healthy and attractive. It's best to remove any declining branch or stem so that your plants can allocate growing energy elsewhere. You can also prune your plant to make pleasing shapes. You can use your pruners to remove spent flowers through deadheading, which tends to improve and increase future blooms.
Final Thoughts on Essential Gardening Tools
It's surprising to learn that you can build a full set of gardening tools with just five items. But the list above shows that it's possible. If you are looking for an inexpensive way to start your gardening hobby, the five tools above are all you need.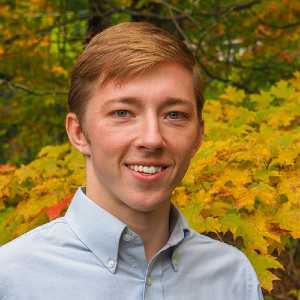 John Haryasz is a freelance writer and landscape designer. In the field of landscape architecture, he has contributed to many successful design projects throughout the country. As a writer, John specializes in creating captivating and informative web content. Through that work, he aims to share his design knowledge and promote engagement with the outdoor world.