Gardening can be a calming and enjoyable pastime, but without the appropriate equipment, it can quickly become a frustrating experience.
Now, if you're considering gardening as a hobby, you'll need some essential tools to get started. If you're just at the beginning stage of gardening, you can manage with a bucket and a trowel. But as you progress, you'll likely require more specialized tools for planting, weeding, and removing roots. 
To make your gardening experience more enjoyable, we've compiled a list of some of the best gardening tool sets of 2023. These sets include various basic and specialized tools that will help you become a pro gardener!
While you may not need all of the tools at once, having them at your disposal will prepare you for different gardening scenarios. So, let's take a look at these awesome garden tool sets and get ready to start planting! 
Best Garden Tool Sets To Buy  
If you're into gardening, you might want to check out these tool sets that come with short-handled and ergonomic tools. They're perfect for planting and digging in tight spots and small areas, with an excellent design that fits easily on your hands.
Here are some of the best gardening tool sets to give you the best gardening experience: 
1. Jardineer Garden Tool Set
Jardineer Garden Tool Set has got you covered for all your planting and garden maintenance needs. These tools are made of lightweight aluminum that's surprisingly strong so that you can handle them with ease.
In addition, their ergonomic handles are designed to fit your hands perfectly, and with their amazing grip, you can work comfortably for long hours.
It comes with a useful bag, and with this bag, it becomes super convenient to access any tool you need while you're working. And the best part is, it's got plenty of space with five external pockets where you can stash your necessary things. 
For those who aren't keen on getting your hands dirty, don't worry; the kit also comes with a pair of gloves.
However, remember that they're not top-of-the-line quality, and you may need to buy an extra pair for complete protection.
So, if you're in the market for a top-notch garden tool set, Jardineer might be what you're after. This tool set can provide you with all the important equipment, and it's suitable for both male and female gardeners.
Jardineer Garden Tools Set, 8PCS Heavy Duty Garden Tool Kit with Outdoor Hand Tools, Garden Gloves and Storage Tote Bag, Gardening Tools Gifts for Women and Men
GARDEN TOOLS SET – 8 PCS gardening tools includes pruning shears, garden trowel, transplanter, weeder, cultivator, hand rake, garden gloves and garden tools bag. Great ideal gardening tools gifts for women and men.

DURABLE & STURDY ALUMINUM– These gardening tools for heavy duty are made of high quality polished Aluminum, which make the items rust resistant, do not bent and long lasting use.

COMFORTABLE HANDLES: Ergonomic handles of the gardening tools will reduce your hands stress and fatigue when you are digging, weeding, planting and cutting.

ORGANIZER TOTE BAG – Made of 600D oxford fabric, the gardening bag has large internal space with 5 external pockets, so you can carry everything with you.

NO HESITATE: The hand garden tools set presented an extra gardening glove.This gardening kits for women and man or the eldly.If you have any problem, please contact us. We are always available to he
2. WORKPRO Garden Tool Set
WORKPRO Garden Tool Set has everything you need to keep your garden looking great. Furthermore, these tools are made of incredibly sturdy stainless steel that won't rust or corrode and will last a long time. 
The tool bag within the set is roomy, and its additional pockets make it easy to grab your hand tools anytime. Not to mention, there's still plenty of space inside so that you can put your important items as well. 
The WORKPRO Garden Tool Set is made of stainless steel and has wooden handles, making it extremely durable and easy to use. It's definitely worth checking out if you're looking for a reliable set of gardening tools.
WORKPRO Garden Tools Set, 7 Piece, Stainless Steel Heavy Duty Gardening Tools with Wooden Handle, Including Garden Tote, Gloves, Trowel, Hand Weeder, Cultivator and More-Gardening Gifts For Women Men
Durable Stainless Steel. Made of heavy duty stainless steel that is extremely resistant to rust and corrosion. The tools also feature a sturdy construction and thick steel components that promise longevity.

Precise And Sharp Design. The blade of pruner is made of premium SK5 steel which is specially designed for quickly and precisely cutting. The high-back design of the weeder makes you effortless when you loosen and dig weeds from soil. The precise scale on the transplanter can help you transplant green plants effectively and quickly.

Handy Garden Tote Bag. The tools come packed in a handy and stylish 12 inch storage bag which offers a nice place to store the pieces and also makes the carrying of these tools very easy. The bag is made of super strong 600D Polyester and has 8 exterior side pockets and elastic loops above pockets to keep more tools in place.

Comfortable Handle. The carefully contoured handle made of smooth wood, fits easily in your hand and will reduce the pain of yard work on your hands. Practical sizes and light weight for better handling whereas the ergonomic design minimizes fatigue or discomfort. Practical handle hanging hole design and lanyard are easy to store and the wood materials and colors are closer to nature.

An Excellent Gift For A Gardener. Includes storage tote bag, garden gloves and 6 hand tools - pruning shears, trowel, transplant trowel, hand fork, weeder, cultivator. Its greatly applicable to dig soil, loose soil, transplanting, cultivation, weeding and so on. An excellent gift for your favorite gardening enthusia
3. INNO STAGE Garden Hand Tool
Are you on the hunt for a gardening tool set that comes with some extra comfort? Look no further because Inno Stage is here for you! Their gardening tool set comes with a stool, bag, chair, and even a kneeling pad, making gardening super fun! 
The coolest thing about this set is that it has a seat that can actually fold up and has a backrest. And get this; you can even take off the backrest and use it as a kneeling pad. Pretty handy, right? 
On top of it, this set also offers a tote bag made of polyester and has a waterproof coating. That means this bag can handle a lot and won't wear out easily under any situation.
Moreover, it's got plenty of space for your hand tools, and you can even hook it up to the bottom of your seat. Plus, the gloves that come with them are seriously top-notch and sturdy, unlike the ones in the previous sets.
INNO STAGE 10 Piece Gardening Hand Tools Set with Garden Storage Tote Bag and Seat-Best Garden Tools Kit Organizer Valentine's Day Gifts
【Whats in The Garden Tools Set】 Trowel, weeder, transplanter, rake, cultivator, pruning shears, plastic garden sprayer, rubber gloves with polyester, removable tote bag, 98ft bind line, foldable seat.

【Durable and Strong】The gardening tools are made of anti-rust stainless steel with smooth wooden handle. And the garden gloves with hard ABS claws which can protect your hand from scraps.

【ABS Digging Gloves】Gardening work gloves with hard ABS claws, easy to dig and plant, protecting hands against rose thorns/shrubs/undergrowth and any other painful scrapes the garden may cause.

【Functional Hand Tools Set】Solid polished heads, shiny, smooth, rust-proof and extremely sturdy; Natural wooden handles; For kinds of works including pruning branches, weeding, digging, loosening soil, transplanting, aerating and more.

【Warm Purpose】Gardening is the nice way to relax or enjoy family time, also our garden tools set is top gift to parents or friend for birthday, Valentines Day, Fatherss Day, Mothers Day, Thanksgiving Day or Christmas. But please note the tools are not toys for kids / children, as they are sha
4. Scuddles Heavy Duty Garden Tool Set
If you're looking for a heavy-duty garden tool set that can handle rough situations, Scuddles is the perfect option for you. This heavy-duty set is also quite unique because it provides a lifetime warranty for its product. 
Apart from this, Scuddles gardening set comes with many useful tools that other garden tool sets don't have.
For instance, many garden tool sets don't offer equipment such as heavy-duty shears, utility knives, tape measures, etc. But with Scuddles Heavy Duty Garden Tool Set, you will get a complete gardening set that includes all these essential tools. 
The tools of this set seem durable and well-made, which is also great news. Plus, the hard case they come in looks really nice and would make a great gift for a fellow gardening enthusiast.
Scuddles Garden Tools Set – 12 Piece Heavy Duty Gardening Tools with Storage Organizer, Ergonomic Hand Digging Weeder, Rake, Shovel, Trowel, Sprayer, Gloves Gift for Men & Women
𝐈𝐍𝐂𝐋𝐔𝐃𝐄𝐒: Heavy duty Garden shovel, trowel, Rake, strong folding saw, utility knife, 10 ft tape measure, 3 mini tip tools shovel, rake and fork. Branch twist tie roll large flower mister heavy duty molded case to keep the tools with carry handle.

𝐌𝐎𝐎𝐃 𝐁𝐎𝐎𝐒𝐓𝐈𝐍𝐆: gardening fights stress even better than other hobbies. Gardening contributes better moods afterward and lowers the levels of the stress hormone cortisol.

𝐆𝐈𝐕𝐄𝐒 𝐘𝐎𝐔 𝐓𝐇𝐄 𝐖𝐎𝐑𝐊𝐎𝐔𝐓 𝐘𝐎𝐔 𝐍𝐄𝐄𝐃: Gardening is a great form of aerobic exercise it engrosses you in your work that you don't even realize you're breaking a sweat. Pulling weeds, reaching for various plants and tools, and twisting and bending as you plant will work new muscles in your body and help with strength, stamina, and flexibility.

𝐁𝐑𝐈𝐍𝐆𝐒 𝐅𝐀𝐌𝐈𝐋𝐘 𝐓𝐎𝐆𝐄𝐓𝐇𝐄𝐑: Its important to encourage your children of various ages to make time for gardening and planting, pick out their own gardening tools. It creates excitement and teaches your children to be involved. They need to be a part of the garden because they learn responsibility and structure, which is a good process to go throu
5. Miniature Gardening Set 
If you like taking care of indoor miniature gardens, then this set of tools is just what you need! Because this gardening set comes with fifteen mini tools, which are crucial for maintaining a mini indoor garden.
Whether you have miniature plants, fairy gardens, AeroGardens, or indoor Bonsai trees, this gardening set will help you take the best care. 
Most of the tools in this set are about 7 inches long, perfect for working with delicate plants in small pots.
When other garden tools are just too bulky, these little guys can really come in handy in caring for miniature plants. Besides, this garden tool set is super adorable, making it an ideal present for gardening lovers!
BlueMake Succulent Plants Tools,Mini Garden Hand Transplanting Succulent Tools Miniature Planting,Set for Indoor Miniature Fairy Garden Plant Care (15pcs Tools Set)
Easy carry,lightweight.and easy to wash clean.Works very well for succulent plants, bonsai plants and indoors for small plants.(MAT NOT INCLUDED)

Heads of the spade, shovel and rake is stainless steel.Durable,and no rust even after repeated use.Handle made of high-quality plastic is no crack and dent.

Muiti-functional Transplanting Tools Set:Transplanting tool set is combined with a seedling tool and a dual-use transplanting tool, which can help loosen soil, seeding, paving and transplant safely. With this tool set,you can easily plant your succulents without hurting the plants.

Wide Range of Uses:The succulent tools set meets your various gardening needs like digging, watering, loosening soil, transplanting, cleaning, pruning, weeding and so on, suitable for succulent plants, bonsai plants and indoors for small plants, etc.

The succulent plants tools includes:1 Watering bottle(500ml),2 Cleaning brush,1 Pair of curved tip tweezers,1 pair of straight tip tweezers,1 Leaf trimmer,1 Air dust blower,2 Transplanting tools,2 Bucket shovel set,3 Rake spade shovel, 1 spray bottle(300
6. Kit4Pros Floral Garden Tool Set
When it comes to some stylish yet functional gardening tools, the Kit4Pros Floral Garden Tool Set is the best in this category. With this gardening set, you'll have everything you need to level up your gardening skill. 
The set includes a pair of shears, a hand trowel, a sprayer, gloves, a weeder, and other essential tools. So, no matter what gardening task you have in mind, this set has got you covered. 
Also, these garden tools are made of aluminum, that's designed to resist rust and harsh conditions. This means that they won't easily corrode or get damaged when exposed to moisture or other outdoor elements. So, you can count on these tools to stay in good shape even after prolonged use.
Another great thing about this garden tool set is they provide a 90-day worry-free warranty, which means you can buy with complete confidence. And, as if that wasn't enough, the set also comes with a gorgeous tote bag with some beautiful floral designs.
Kit4Pros Floral Garden Tool Set, Heavy Duty Tools Kit
✅CULTIVATE A BEAUTIFUL GARDEN - Our set contains everything you need to raise the garden of your dreams: shears, trowel, hand rake, cultivator, transplanter, weeder, sprayer, gloves & tote organizer!

✅RUST RESISTANT DESIGN - Weve engineered hand tools from rust resistant aluminum while the pruning shears are made of Japanese SK-5 Carbon steel with Ultra-fine Polishing Technology, and is Titanium coated for corrosion resistance and toughness. Lightweight & ergonomic with comfortable rubber handle.

✅GARDEN LIKE A PRO - Professional tools mean serious results. Easily till, dig, plant, spray and comprehensively handle any indoor or outdoor gardening scenario: vegetables, herbs, flowers, & more!

✅INCREDIBLE GIFT SET - Treat that green-thumbed person in your life to a high quality birthday or holiday gift theyll love to use! Includes 5 realistically colorful & decorative butterfly stakes.

✅90 DAY WORRY FREE - We cant wait to add you to our long list of down-to-earth customers loving their gardening sets! And youre covered by our Risk Free 90 Day Money Back or Replacement Servic
7. Fiskars 373490-1001 Garden Tool Set
Fiskars gardening tool set is another great choice for people who are new to gardening. It has all the basic gardening tools that are easy to handle, such as a transplanter, a trowel, and a cultivator. Besides, when it comes to a reliable brand in the gardening industry, Fiskars is a famous name that you can trust. 
These tools are made of sturdy carbon steel, and they have a sleek and simple design with a powder-coated black finish.
If you're someone who wants to start gardening but doesn't have any tools yet, this set is perfect for you. Even if you're an experienced gardener, you can keep it as a backup set in case you break your existing tools.
8. Carsolt 10 Piece Stainless Steel Heavy Duty Gardening Tool Set
Gardening can be a great hobby as it allows you to create something beautiful and see the results of your effort. However, to be successful at gardening, it's important to have the right tools at your disposal. Carsolt 10 Piece Stainless Steel Heavy Duty Gardening Tool Set is perfect for that job!
This gardening equipment is constructed using heavy-duty solid stainless steel and has undergone fine polishing techniques to make it more durable. Plus, the handles of these tools are designed to be ergonomic and flexible, which reduces any strain on your wrist. 
So this basic tool set is an excellent option to consider if you're planning to upgrade your tools for gardening. Like other garden tool sets, it comes with a handy tote bag, where you can keep all your tools.
Garden Tool Set, Carsolt 10 Piece Stainless Steel Heavy Duty Gardening Tool Set
【Ergonomic Handle Tools】: Comfortable and soft non-slip rubber handle with clear finger grip and palm rest outline, which can play a leverage role, thereby reducing fatigue of hands and wrists during work. It is very easy to grasp and ergonomic, and also suitable for the elderly suffering from arthritis, you can easily hold it in your hand for gardening work!

【Thickening Process & Higher Hardness】: The gardening tools are made of heavy-duty solid stainless steel and use fine polishing technology to make the mirror smooth and wear-resistant! The thickening process is adopted to increase the hardness and strength of each tool. The overall hardness is higher and stronger, ensuring its toughness and corrosion resistance! (Note: Please keep clean after use to extend its service life)

【Efficient & Safe Gardening Work】: There is a spring between the handles of the pruning shears, which can reduce hand fatigue when cutting. It also has a safety lock design that can safely close the sharp blade when not in use, thereby preventing accidental injury. Breathable gardening gloves can protect your hands from dirt and scratches. All handle tools have hanging holes for easy hanging and storage!

【Durable & Convenient Garden Tote Bag】: The matching large-capacity gardening bag is made of strong 600D Oxford cloth, durable, tear-resistant, and easy to clean! It can hold all the gardening tools, as well as your other gardening tools or other belongings. The fixed elastic ring and multi-pocket design can fix the tool in place and prevent the tool from being lost!

【10 Pcs All-in-one gardening tools】: Our gardening kit will meet all your gardening needs and help you create a vibrant garden: trowel, transplanter, hand rake, weeder, two pruning shears, folding saw, weeding knife, garden gloves, and Storage tote bag. Very suitable for digging, loosening, transplanting, weeding, etc. It comes with a gift box, which is the best holiday gift for grandparents, parents, or partne
Advantages of Garden Tool Sets Over Individual Tools
If you're into gardening, you must have some necessary tools to make your garden beautiful. But when it's time to get those tools, you might get confused about buying them separately or just going for a complete set.
Well, each choice has pros and cons, but we'd suggest getting a garden tool set instead of individual tools. Here are some major benefits of buying garden tool sets:  
Cost-Efficient
If you're gardening for the first time, it's difficult to know which tools are important and which tools are not. As a result, you might spend too much money on unnecessary tools that won't come in handy while gardening.
But gardening tool sets include all the essential tools you need to start and maintain a small garden without any guesswork. Buying a complete set is often less expensive than purchasing individual tools separately.
Saves Time 
While gardening, the right equipment will make your life easier and save you time and frustration. In fact, with the right tool set in your inventory, growing your own fruits and vegetables can be a breeze. That's why investing in a good garden tool set with everything you need right at your fingertips is a great idea.
Provides Convenience 
Having a well-maintained garden requires a lot of tools, but most garden tool sets come with everything you need in one convenient package.
On top of that, they usually come with various types of carrying bags which makes them super easy to carry with you. In addition, when you're not using your tools, you can keep them in the included caddy, preventing them from getting lost. It's a great way to keep your gardening tools organized and ready to use whenever you need them. 
Easy to Use 
Having a garden tool set has another advantage – it makes using the tools super easy, even for beginners.
Since all the tools in the set are designed similarly, they all have the same types of handles. This consistency helps us get adjusted quickly and makes the tools a lot more comfortable to use.
On the contrary, tools from different brands might have different handles, which may take some time to get used to, especially for beginners. 
An Excellent Gift for Gardeners
Apart from gardening, a garden tool set can also be an amazing gift for garden enthusiasts. It's because a garden tool set can make their hobby more enjoyable and exciting at the same time.
So, if you know someone who's really into gardening, getting them a set of gardening tools would make a thoughtful gift. 
Things To Know Before Buying Garden Tool Sets
When buying a gardening tool set, you need to be aware of several aspects. For instance, you'll need a set of tools specifically designed for different tasks. Moreover, these tools come in all sorts of shapes, sizes, and styles to make your job easier and more efficient. 
If you're a beginner, you might feel overwhelmed with all the available options. That's why we've compiled a list of some important factors to remember while you make your decision. 
Gardening Requirements
Before you start buying a garden tool set, you need to understand exactly what your garden needs. For example, the size of your garden and the types of plants you want to have in your garden are crucial in choosing tools.
You also need to identify which tool you want to use for tasks like planting, trimming, weeding, etc. It's also important to think about the environment around your house and the type of result you're trying to achieve from your garden. This way, you can ensure you have the right tools to complete the job efficiently and effectively.
Material
Durability is important because you'd want tools that can handle the hard work and last for a long time. So, when choosing gardening tools, prioritize high-quality materials such as aluminum or stainless steel.
Steel tools are really strong and can last for years, but they might rust over time because they contain iron.
On the other hand, aluminum tools are lightweight and rust-free, but they might not be as strong as steel. They also might not be good at handling tough soil since the blade is broad and not very sharp. If your garden has comparatively hard soil, aluminum tools might not be a good option. 
Ergonomics
When looking for the ideal set of gardening tools, comfort should be your top consideration. Make sure the handles of the tools are designed for ease of use so that you don't suffer any strain when gardening. If the tools are too large or small for your hands, it can make your gardening experience unpleasant.
So, purchasing gardening tools, try to find ones with soft grips that will make it easier on your hands. And if you have arthritic hands, these types of tools are especially great for you!
Storage Facilities
Before buying tools for gardening, it's also essential to consider where you plan on storing them. Opting for a smaller set may be a better choice for those with a small garden. Moreover, if you must carry your gardening tools frequently, look for a set with a carrying case or bag. 
Another great thing about caddies is that they can handle tough conditions like bad weather, direct sunlight, and damp soil. Besides, storing the garden tools correctly can increase their chances of lasting longer without damage.
Price 
Price is another essential factor to remember while buying a gardening tool set because you don't want to spend too much. However, it's not a good idea to compromise on quality to save money.
Instead, you should take some time to think about what you really need and what you can realistically afford before you make your final choice.
Conclusion
Investing in a top-notch garden tool set can be a smart move because it saves you both time and money in the long run. This way, you won't have to scramble to find the right equipment for the task and will focus on enjoying the gardening process. 
These items mentioned above are some of the best garden tool sets that can make your work in the garden more convenient and satisfying. So, choose the one garden tool set that suits your needs and prepare to make your garden a green paradise.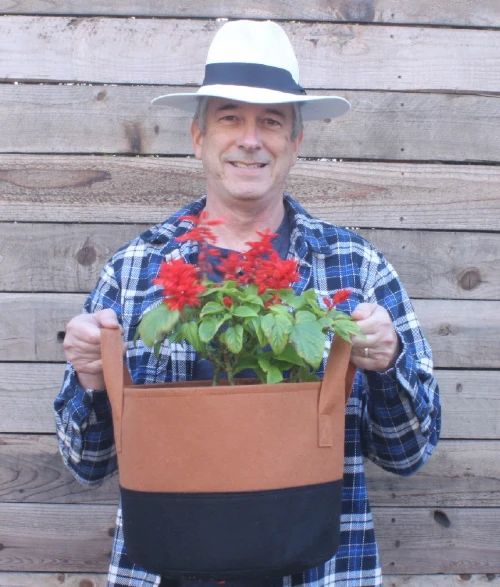 Darrell has a passion for gardening that he inherited from his father. Go here to read more about the influence his father played in his love for gardening. If you want to send Darrell a quick message, then visit his contact page here.