Are you an avid gardener looking for a dedicated space where you can store tools and potted plants and complete some of your most essential gardening work? If so, a potting shed is what you need. This post will teach you how to build the perfect potting shed in a few easy steps.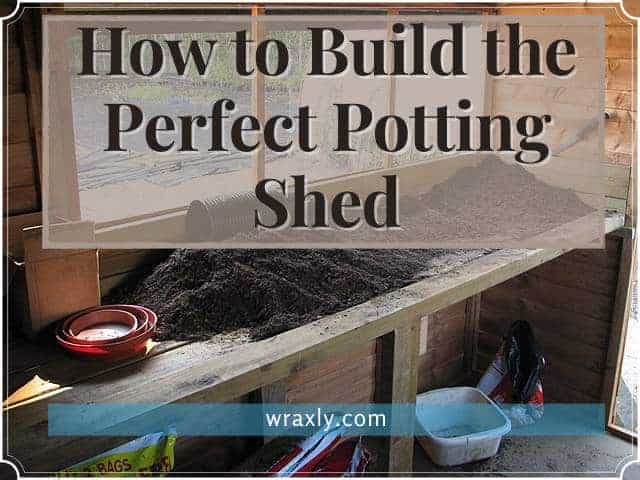 A Step-By-Step Guide for Building a Potting Shed
Building a potting shed on your own is no easy task. That's why we have divided the process into a few manageable steps that you can read through below.
Plan a Location for Your Potting Shed
Location is the first factor you should consider before building a potting shed. Well before you imagine the size, shape, and materials of this structure, you'll need a dedicated place to put it. A few influences will dictate which locations on your property are best for a new potting shed.
What Makes a Great Potting Shed Location?
There are plenty of potential places where a new potting shed could sit in your landscape. But these are the traits of the ideal location:
Level ground: Building any structure is easiest when the existing land is clear and level. Finding a level area will make the design, construction, and use of your potting shed much simpler.
Sun exposure: Potting sheds often rely on sun exposure to maintain a warm internal temperature. The plants you grow inside will also need some degree of sunlight to survive. Put your potting shed where it can receive several hours of light per day. Orient windows to face the south to take full advantage of the sun's rays.
Nearby electrical outlets: During construction, you'll need to use power tools, many of which may require an electrical outlet. Later, you may choose to run heaters or other electric-powered amenities inside your potting shed. Having electrical access nearby will make both chores far more convenient.
Wind protection: Cold winter winds can sap heat from your potting shed. It's wise to build yours next to a wall or some other structure that can provide wind protection.
Easy access: You'll want it to be easy to get in and out of your potting shed as needed. As such, locating it in an easily accessible area is as important as any other factor at this stage of the process.
It's rare to find a perfect location for a new potting shed. However, you should try to meet as many of the above conditions as you can.
Recommended Potting Shed Building Guides
Image
Title
Prime
Buy
Shed Style: Decorating cabins, huts, pods, sheds & other garden rooms

Prime

Eligible

Check Price on Amazon

Top

Greenhouses & Garden Sheds: Inspiration, Information & Step-by-Step Projects

Prime

Check Price on Amazon
Shed Decor: How to Decorate and Furnish your Favourite Garden Room

Prime

Check Price on Amazon
40 Projects for Building Your Backyard Homestead: A Hands-on, Step-by-Step Sustainable-Living Guide (Creative Homeowner) Fences, Chicken Coops, Sheds, Gardening, and More for Becoming Self-Sufficient

Prime

Eligible

Check Price on Amazon
Ultimate Guide: Barns, Sheds & Outbuildings, Updated 4th Edition, Plan/Design/Build: Step-by-Step Building and Design Instructions (Creative Homeowner) Catalog of Plans for More Than 100 Outbuildings

Prime

Eligible

Check Price on Amazon
Garden Builder: Plans and Instructions for 35 Projects You Can Make

Prime

Check Price on Amazon
Design the Essential Components of Your Potting Shed
With a suitable building location in mind, it's time to start designing your potting shed. For this stage, you should design the overall form and the main components first. After, you can add detail and additional features.
What Are the Basic Components of a Potting Shed?
Potting sheds can take many different forms. However, all of them tend to have the same crucial components. Here is what you should include in your potting shed design:
Counter-top workspace
Storage for tools, garden materials, and potted plants
Windows
Access points
You can be a bit creative with how you arrange those different components. However, as you'll soon see, there are some major benefits to keeping your design relatively simple.
Recommended Potting Benches
| Image | Title | Prime | Buy |
| --- | --- | --- | --- |
| | Yaheetech Outdoor Potting Bench with Drawer/Adjustable Shelf Rack/Removable Sink/Hooks/Pads Gray Solid Wood | Prime | Check Price on Amazon |
| Top | Best Choice Products Outdoor Mobile Garden Potting Bench, w/Sliding Tabletop, 4 Locking Wheels, Food Grade Dry Sink, Storage Shelves - Brown Stain Finish | Prime | Check Price on Amazon |
| | Leilani Potting Bench 3 Tier Wooden Garden Table for Planting with Side Rails Glovebox and Hooks for Outside Flower Rack Herb Planter | Prime | Check Price on Amazon |
| | Meluvici Outdoor Potting Bench with Top Shelf & Mental Table Top & Drawer & Cabinet (Natural Wood) | Prime | Check Price on Amazon |
| | Yaheetech Outdoor Garden Potting Bench W/Storage Shelf, Hook Garden, Metal Tabletop 3 Shelves Natural Wood | Prime | Check Price on Amazon |
| | Kinsuite Potting Bench with Metal Galvanization Tabletop Drawer and Open Shelf | Prime | Check Price on Amazon |
Keep Your Potting Shed Design Simple
Any time you are taking on a significant DIY project, such as building your own potting shed, it is best to work with a simple design. While it may be tempting to create a complex potting shed with many features, this is not the most sensible approach.
Keep your potting shed to a moderate size and a straightforward form. The simplicity of your design will make construction much easier. It will also likely result in a potting shed that is intuitive to use.
Gather the Tools and Materials You'll Need
After choosing a location and a design for your potting shed, it is nearly time to act. But before you can start construction, you will need to gather all the tools and materials you'll need to ensure this project is a success.
FURTHER READING
---
---
What Tools Do You Need to Build a Potting Shed?
Here is a list of some of the tools you'll certainly need when you set out to build your potting shed:
Saws
Drills
Hammer
Screwdriver
As you work through your construction process, you may find additional tools that you need to get the job done. However, the few tools above are the ones you'll need for sure.
What Materials Do You Need to Build a Potting Shed?
Now that you have your tools let's focus on some of the materials that you'll need to build a potting shed. Here are the items you should collect:
Plywood
Wood for framing (2X4, 2X6, etc.)
Siding materials
Roofing materials
Hardware (nails, screws, door hinges, etc.)
Those are the raw materials that you'll likely need for this project. You will also need a few special items such as windows and a door that you'll add on later in the process.
Set Your Potting Shed Floor
The first step in constructing a potting shed is setting the floor. As we mentioned earlier, this stage, and all subsequent stages, will run smoother if you choose an area that has level ground.
Generally, you'll want to set your flooring on concrete blocks so that it does not rest directly on the ground. Placing your floor frame in that way will also make it possible to move your potting shed later if you find that the location is not working.
You may also be interested in… Best Greenhouse Flooring Options
Frame Your Potting Shed
Framing is the stage at which you'll build the basic form of the walls and roof of your potting shed. Use the lumber you have collected to assemble the skeleton of your structure.
Take care in this stage to ensure that you are framing each piece straight or at your intended angle. This is also the stage at which you can plan spaces where windows and doors will go.
Add Roof and Siding Materials
After building the frame, you can add siding materials to enclose your potting shed and give it an attractive external appearance. There are numerous types of siding that you can use for this, including vinyl siding, cedar shingles, and more.
At this stage, you can also complete your roofing materials. Creating a complete roof with proper materials will prevent leaks and make your potting shed entirely weatherproof.
Attach a Door and Windows
Lastly, it is time to add doors and windows to your potting shed. You should have left space for these items during your framing stage, which will make attaching them a simple task.
Remember that your potting shed should be easily accessible, meaning that you should use a door that is easy to open and close while you move in and out with your garden tools and materials. The windows you choose for your potting shed should allow plenty of light to enter. Large windows are the best for achieving this goal.
Add Some Finishing Touches
By now, you have completed all the functional aspects of your potting shed. That means that it's time to put on some finishing touches. Of course, you'll want to stock your new potting shed with all the plants and tools you intend to use there.
This is also an opportunity to spruce up the appearance of your potting shed. You can add decorative items to the interior. You can also do some landscaping around the outside to make sure that your potting shed looks amazing in your yard.
Recommended Potting Shed Signs
Image
Title
Prime
Buy
Potting Shed Sign Rustic Decorative Plaque 8 x 12 High Gloss Metal 208120020045

Prime

Eligible

Check Price on Amazon

Top

Creative Co-Op Gardener's Potting Shed Embossed Tin, Green

Prime

Eligible

Check Price on Amazon
Physhen Personalized Welcome to Potting Shed Metal Sign, in The Garden of Wedin Decor Yard Garden Sign

Prime

Check Price on Amazon
Personalized - Potting Shed - Durable Metal Sign - 8" x 12" or 12" x 18"

Prime

Check Price on Amazon
TSOSK Metal Arrow Potting Shed Sign Left Arrow 5x17 INCH

Prime

Check Price on Amazon
MeMate Custom Potting Shed Wooden Signs - Personalized Name and Established Year Rustic Wood Printed Plaque for Garden

Prime

Check Price on Amazon
AntSwegg Garden Rules Metal Sign 12x8 Inch

Prime

Eligible

Check Price on Amazon
Garden Potting Shed Stencil for Painting Wood Signs, Reusable, Sturdy, Psalms Bible Verse

Prime

Check Price on Amazon
Potting Shed FAQs
The steps above illustrate a reasonable process of building a potting shed. However, there may be a few additional questions you may have about these structures. That is why we have given answers to the most common potting shed questions below.
What is the use of a potting shed?
A potting shed is a place where you can store your garden tools and materials and care for your favorite potted plants. Potting sheds are also a location in which you can protect your plants from the elements. You can overwinter your plants there and perform other essential plant maintenance tasks.
What's different between a greenhouse and a potting shed?
Potting sheds and greenhouses are similar but have some slight differences. First, potting sheds often support more uses than greenhouses. While greenhouses can store your plants effectively, potting sheds store them too, along with tools while giving you a place to work as well. Potting sheds can also have better insulation than greenhouses due to their materials.
How do you keep a potting shed warm?
The best way to keep a potting shed warm is to give it the ideal exposure to sunlight. However, if the sun alone is not heating your potting shed sufficiently, there are other measures you can take. Running electric heaters or adding more insulation is a great way to make sure your potting shed's temperature does not dip too low.
Final Thoughts on How to Build the Perfect Potting Shed
Building a potting shed in your yard is not that easy to do. But it is possible. The best approach to take is to follow the steps and insights that we have provided in the article above.
Pre-fab Potting Sheds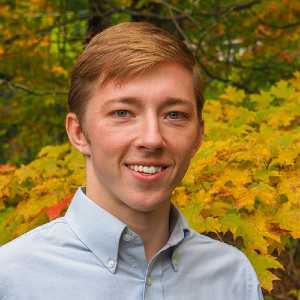 John Haryasz is a freelance writer and landscape designer. In the field of landscape architecture, he has contributed to many successful design projects throughout the country. As a writer, John specializes in creating captivating and informative web content. Through that work, he aims to share his design knowledge and promote engagement with the outdoor world.