In this article, we'll show you the top 3 grow tents that are available for purchase today. With so many worthy products in this category, we hope this list will help you narrow down your options next time you're in the market for a new grow tent to support your indoor gardening ventures.
However, we also recognize that many gardeners, even those with some experience growing plants indoors, may not know much about grow tents and how they work. So, before we get to our list of the best indoor grow tent products, we'll run you through the basics.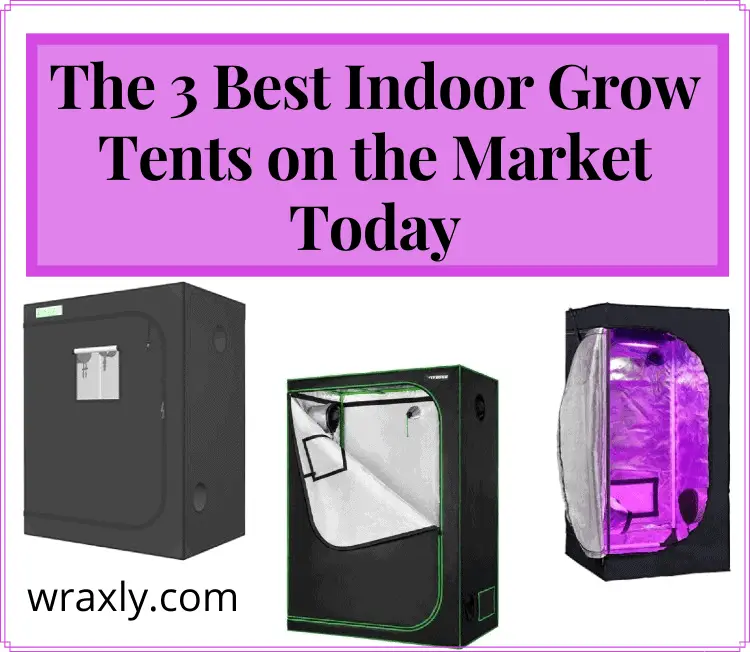 Grow Tent Basics
It's safe to say that indoor gardening has become a somewhat complex topic, considering how many unique tools and types of equipment can be involved in the process. One such helpful item is an indoor grow tent. As you'll soon see, these tents offer a few specific advantages to hobbyist gardeners. But for now, let's begin by answering one simple question.
What is a Grow Tent?
In the plainest sense, a grow tent is precisely what it sounds like it is—a tent in which your plants can grow. But grow tents also prove to be a bit more complex once you take a closer look.
Grow tents often consist of materials that are soft and flexible on the outside and reflective on the interior side. They also come with built-in lights, fans, and other features. All these components work together to create the ideal growing conditions for your plants inside the tent. This gives you greater control over how quickly and healthily your plants will develop.
Why Use a Grow Tent?
Knowing a straightforward definition of a grow tent is an excellent place to start. But deciding whether to buy one of these items, you'll need a bit more context. The primary reason to use a grow tent is that it will give you great control over the environment in which your plants grow. Still, it's also essential to understand grow tents as they compare to their common alternatives.
Grow Tents vs. Grow Cabinets and Grow Rooms
A quick comparison shows that one of the most convenient traits of a grow tent is its size. Indoor grow tents are small enough to fit in many of the rooms of your home but are large enough to support more plants than a grow cabinet would. And while that volume is far less than what you'd receive from a grow room, indoor grow tents are far less labor-intensive and will be much easier to manage for most gardeners.
Benefits of Using a Grow Tent
To sum up this section, let's review a few of the top reasons that you should consider a grow tent for your indoor garden set-up. The top benefits of using a grow tent are:
Control over light, moisture, and temperature for your plants
Efficient use of energy
Convenient sizing
Ease of set-up and use
Now that you know what a grow tent is and some of the reasons why it is beneficial to use one, you might feel the need to buy one of your own. If so, continue to our list below to learn more about the best grow tents around. 
The 3 Best Grow Tents You Can Buy
Grow tents come in many different forms, but all tend to offer the same core benefits that we mentioned in the sections above. For those reasons, many consumers struggle to find the right grow tent on the first try. If you're feeling a bit lost in that sense, use this list to narrow down your choices, as these are the 3 best grow tents on the market today.
Top Choice: VIVOSUN Hydroponic Mylar Grow Tent
Let's kick off our list with our number one options for grow tents. VIVOSUN is one of the top indoor grow tent brands out there, known for their quality and affordability. As such, the VIVOSUN Hydroponic Mylar Grow Tent takes our top honors, as it is a dependable grow tent that delivers on all fronts and is incredibly easy to set up as soon as you unpack it from the box.
Once set up, this tent is surprisingly sturdy and includes a convenient observation window that lets you check on your plants without disturbing them. But not only is this product reliable, the customer support that backs it is top-of-the-line as well. So if you are a beginner looking for a grow tent that will work well for you, the VIVOSUN 48″x24″x60″ Hydroponic Mylar Grow Tent should be at the top of your list.
Things We Like:
Easy to install
Sturdy design
Reliable customer support
Things We Don't Like:
Slight amount of light leak
VIVOSUN 4×2 Grow Tent, 48″x24″x60″ High Reflective Mylar with Observation Window and Floor Tray for Hydroponics Indoor Plant Growing for VS1000/VS2000
Keeps All Light Inside: The VIVOSUN Hydroponic Mylar Grow Tent is made of high-quality 600D Oxford canvas that is lined with reinforced PE layer and 100%-reflective mylar walls, which can effectively block all light from leaking and boost the output efficiency of your setup; The zipper part has also upgraded with the black inner lining to prevent light into the tent; There is no need for additional flaps or tape, you can just zip up to create a lightproof seal environment

Stand Sturdy & Extra-thick Materials: The indoor growing tent is supported with strong metal poles, top bars, and tool-free corner connectors to lock the structure securely in place; The top hanging bar can hold up to 100 lbs. each that can satisfy your different equip requirements; The premium 340 g high-density fabric is waterproof, tear-resistant and double-stitched for great light blockage, while the inside lining is designed with PE material and mylar walls that are safer for your plants

Easy Observation & Maintenance: With a visible window made by transparent plastic set on the grow tent, you can check the growth status of your plants at any time; The window at the bottom is helpful for heat dissipation; The hook and loop fasteners on the cover of the window are easier for you to open and observe inside; It is also equipped with a removable floor tray that is convenient to be cleaned and conserved

Fast & Simple Assembly: Our grow tents are easy to install even if youve never done anything like it before; With the guidance of the detailed instruction, you can assemble the tent in minutes; The corner connectors can uphold the tent frame stably without any tools; Come with 2 hanging straps that are able to help to fix the carbon filter as you need

Considerate Design & More Options: The plant grow tent offers plenty of openings for setting duct fans, lamps, electrical cords, etc.; The inner tool organizer is handy to put all your gardening tools based on your need; The tent is suitable for different places in your house, such as the domestic garage, balcony, laundry room, closet, and so on; We also provide various sizes of grow tents to meet your daily demands
Prices pulled from the Amazon Product Advertising API on:
Product prices and availability are accurate as of the date/time indicated and are subject to change. Any price and availability information displayed on [relevant Amazon Site(s), as applicable] at the time of purchase will apply to the purchase of this product.
Zazzy Tent for Plants
While not our top pick, the Zazzy Tent for Plants has a lot going for it. Most notably, this tent will increase your plant yields thanks to its incredibly reflective interior surface. That reflection will help your plants make the most out of the light they receive. In the end, this will cause your plants to develop and mature more quickly than they normally would.
This grow tent also ranks well for its durability. Both the outer materials and the supporting structures are strong enough to last for a long time without giving you any issues. Adding to the benefits of this model is that it comes with a removable floor tray that makes for quick and easy cleaning. Any time you notice a build-up of plant debris on your tent's floor, just pull the tray out for an easy way to keep your tent clean.
Things We Like:
Superb reflection
Durable Materials
Removable floor tray
Things We Don't Like:
Stitching could be tighter
Zazzy Tent for Plants Indoor, 48"X24″X60″ Plant Growing Tents 600D Mylar Reflective Grow Tent for Hydroponics Indoor Growing 4X2
【Top-Quality Materials and Sturdy Frame】Zazzy plant grow tent made of superior quality reflective 600D mylar and double stitched to ensures the light blocking. Heavy duty all steel poles which are rated to handle at least 110 lbs. The frame is specially finished to ensure smooth installation and safe handling.

【Efficient Growth Rate】Our grow tent with a 95%-reflective mylar lining gives an efficiency boost to lighting setups of any power configuration. Increase the intensity of your grow lights and retain heat to keep your grow room at the right temperature for your plants, flowers, fruits, and vegetables to thrive.

【Easy to Observe】Our easy-access door unzips smoothly, Grow tent with observation window makes it easy and comfortable to peek inside and helps you to monitor your plants anytime.

【Easy to Assemble】Growing tents are simple and fast to install without any tools even if youve never done something like this before. The package includes the user-friendly and professional instruction well.

【Upgraded Connector】Unique patent, Durable PA Material Adopted, Anti-rust Reinforced Design, Adjustable Tightness According to The Pole, Hold Poles Tightly for Firmed Support. Upgraded connector and old connector are shipped randomly in the short te
Prices pulled from the Amazon Product Advertising API on:
Product prices and availability are accurate as of the date/time indicated and are subject to change. Any price and availability information displayed on [relevant Amazon Site(s), as applicable] at the time of purchase will apply to the purchase of this product.
GreenHouser High Reflective Grow Tent
Closing out our top three ranking for the best grow tents is the GreenHouser High Reflective Grow Tent. This tent comes in several sizes and is one of the most affordable grow tents that you can buy without sacrificing quality.
What also makes this tent valuable is its ventilation system that is highly effective at cycling and cleaning the air that runs in and out of the tent. Simultaneously, this tent also manages to do an admirable job of holding foul odors in. With tight stitching between all seams, this tent also helps ensure light leaks won't be a nuisance to you either.
Things We Like:
Affordable price
Impressive ventilation
Tight stitching for reduced light leaks
Things We Don't Like:
Assembly can be difficult
GreenHouser 24″X24″X48″ High Reflective Grow Tent Indoor Grow Room with Removable Water-Proof Floor Tray
Inside: 96% highly reflective waterproof diamond Mylar(enhance the reflective effect). Mid Side: PEVA material for Non-toxic and environment Friendly(PVC FREE). Outside: heavy duty 600D lightproof oxford cloth.

Durable: Heavy duty 600D lightproof oxford cloth and diameter 16MM white paint coated metal rods and Large heavy duty Zippers & Double Stitching for protection against light leaks

Vents:round vents with mesh for better ventilation and multiple vents for fan and filter output

Frame: diameter 16MM white paint coated metal rods and 16MM (diameter) sturdy plastic connectors

Package includes: 1x 96% 600D reflective Growing Tent Cover / 1x set 16MM frame of rods and connectors/ 1x Removable Water-proof Floor Tray / Nylon Belts can be used for Filter Straps/ 1x Assembly Instruct
Prices pulled from the Amazon Product Advertising API on:
Product prices and availability are accurate as of the date/time indicated and are subject to change. Any price and availability information displayed on [relevant Amazon Site(s), as applicable] at the time of purchase will apply to the purchase of this product.
Grow Tent FAQs
We've already introduced you to the basics of grow tents, but that does not mean we have covered the topic in its entirety. Before we wrap up this article, let's deepen your knowledge of grow tents by answering a few of the most common grow tent questions.
What can you grow in a grow tent?
The good news is that there are many types of plants that you can grow in a grow tent. What most people use these tents for is to grow vegetables and other forms of produce that they can then harvest and use in their kitchen. Those harvests often include salad greens, herbs, cucumbers, tomatoes, and more. The best part is, those who use grow tents get to enjoy their homegrown foods regardless of the season.
What's the best grow tent setup for beginners?
For the first-time grow tent user, it is preferable to select a grow tent that is intuitive and easy to use. The last thing you want is to spend money on one of these items only to find that you don't know how to use it. If you are new to indoor gardening in general, consider a grow tent on the smaller side. For a beginner, a small grow tent that is easy to care for will make for the ideal growing experience.
How do you clean a grow tent?
Occasionally, you'll need to clean the inside of your grow tent. When that time comes, you should remove all plants and any other items that are inside the tent. This gives you access to the interior panels of the tent. Wipe away any visible filth with water, then disinfect the inside of the tent with bleach or a similar cleaning agent. Then clean all fans, filters, lights, and any items you intend to return to your grow tent.
Conclusion
Now that you know what grow tents are and what they can do for you, there is nothing stopping you from getting one to house your indoor plants. Once you make that choice, use this list as a guide to the best grow tents on the market.
Choosing any of these tents is a wise decision, but if you had to settle on one, we suggest the VIVOSUN Hydroponic Mylar Grow Tent. This tent delivers on all fronts and will perform well for expert indoor gardeners and beginners alike.
But don't take out word for it. Instead, use the information in this post to inform your decisions as you shop through the many grow tents out there today. If you do, you're sure to find a grow tent that suits your needs.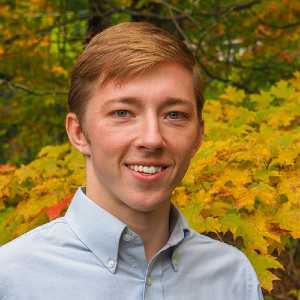 John Haryasz is a freelance writer and landscape designer. In the field of landscape architecture, he has contributed to many successful design projects throughout the country. As a writer, John specializes in creating captivating and informative web content. Through that work, he aims to share his design knowledge and promote engagement with the outdoor world.