Do you have a large yard full of plants that you need to water? If so, you know how frustrating it can be to deal with a bulky gardening hose. Not only is a long hose heavy, but it also gets tangled easily, making your watering a nightmare. The good news is, there is a way that you can avoid that hassle. Expandable garden hoses have the length you need to reach all of your plants, and they make storage easier than ever before. In this review, we'll show you a few of the best expandable garden hoses around.
IN A HURRY? HERE'S OUR TOP PICKS…
Image
Title
Prime
Buy

Top

Aqua Joe AJFJH50-58-MAX 50-Ft x 5/8-Inch FiberJacket Hose w/Aluminum Fittings, Heavy Duty Couplings

Prime

Eligible

Check Price on Amazon
Flexi Hose Lightweight Expandable Garden Hose, No-Kink Flexibility, 3/4 Inch Solid Brass Fittings and Double Latex Core

Prime

Eligible

Check Price on Amazon
GrowGreen Expandable Garden Hose with High Pressure Hose Spray Nozzle, All Brass Connectors, Leak Proof, Heavy Duty Material

Prime

Eligible

Check Price on Amazon
Zoflaro Garden Hose 50ft, Expandable Water Hose 50 feet with 10 Function Spray Nozzle, Extra Strength 3750D, Durable 4-Layers Latex Flexible Expandable Hose with 3/4" Solid Brass Fittings, Leakproof

Prime

Eligible

Check Price on Amazon
Top 5 Expandable Garden Hoses
Sifting through the internet to find the perfect expandable garden hose is just as irritating as continuing to use the clunky hose you already own. However, that does not mean that an expandable hose is not worth your time and effort. Instead, you just need to know where to look to find a good one. The list of products below is a fantastic place to begin your search.
Aqua Joe Fiberjacket Hose
One of the chief complaints about expandable hoses is that they can lack durability at times. That is not the case with the Aqua Joe Fiberjacket Hose. Thanks to the tough fiber jacket that makes up the exterior layer, this hose has a fantastic ability to resist tears. And although it ranks high for durability, the Aqua Joe Fiber Jacket Hose maintains a light overall weight. Read our full Aqua Joe Fiberjacket Pro review.
Aqua Joe 50-Ft x 5/8-Inch FiberJacket Hose w/Aluminum Fittings
LIGHTWEIGHT: Up to 50% lighter than conventional hoses

DURABLE: Rugged, marine grade fiber jacket construction surrounding a 5/8-Inch flexible inner core

RIP-RESISTANT: Rip- and abrasion-resistant fabric is also safe on delicate and painted surfaces – no scratching, scuffing or snagging!

FLEXIBLE: Maintains flexibility down to 35 degrees Fahrenheit
Flexi Hose Lightweight Expandable Garden Hose
Many garden products boast an impressive lifespan and reliability. But as a potential buyer, it's hard to know how true those claims are. The Flexi Hose Lightweight Expandable Garden Hose puts that issue to rest. Each one of these hoses undergoes an endurance test that includes 2,000 uses before they hit the shelves. Passing that test ensures that this product will perform well over the long haul.
Flexi Hose Lightweight Expandable Garden Hose, No-Kink Flexibility, 3/4 Inch Solid Brass Fittings and Double Latex Core
The Flexi Hose expandable garden hose automatically expands up to 3 times its original length with standard pressure when water is turned on and shortens to its length when the water is turned off

Solid 3/4 inch brass connectors ensure the expanding garden water pipe fits the typical outdoor garden taps in the US

The 3750D elastic outer fabric with 4 layers of latex protects the inner tube effectively from thorns, punctures, and sharp corners

Every Flexi Hose is endurance-tested to 2000 uses and can withstand water pressures up to 12 Bar and temperatures between 41 and 113 degrees Fahrenh
Grow Green Expandable Garden Hose
With sturdy brass fittings and a flexible but sturdy latex material, the Grow Green Expandable Garden Hose is as good of an option as any other leading expandable hose. What sets this hose apart from many others is that it comes with a high-quality spray nozzle. This nozzle maintains high water pressure and gives you eight settings to use.
GrowGreen Expandable Garden Hose with High Pressure Hose Spray Nozzle, All Brass Connectors, Leak Proof, Heavy Duty Material
Space Efficient Garden Hose: This water hose starts out very short and expands up to 3 times its size when under standard water pressure, but returns in seconds to its original compact length after the water is out.

A Garden Hose Designed To Improve Your Gardening Experience: The GrowGreen expandable garden hose will never tangle, twist, or kink. This Flexible Garden Hose is compact and easy to store away.

Hose Spray Nozzle Included: The GrowGreen Garden Hose includes our 8 pattern, high pressure hose spray nozzle. Made with all brass connectors, excellent corrosion resistance and durable quality.

Expandable Garden Hose With High Pressure-Resistant Durable Latex: Normal operating water pressure 43.5-87PSI/3-6Bar, our water hose can safely operate with water pressure up to 145PSI/10Bar.

Solid Brass Connectors- Each garden hose is equipped with a solid brass connector to ensure a secure fit with your standard spigot. No more leaks, ruptures or water was
POYINRO Expandable Garden Hose
Any knowledgeable expandable garden hose shopper knows that core material is a foundational feature of any such product. The makers of the POYINRO Expandable Garden Hose know that too. That is why they equipped this model with a triple latex core. That way, you won't need to worry about your hose rupturing while you water your garden.
POYINRO Expandable Garden Hose, 75ft
☆ Space-Efficient! Get The Full Length! The POYINRO New Designed Expandable Garden Hose Is The ONLY Expanding Hose That You Will Actually Get The Full Length When In Use Under USA Standard Water Pressure. POYINRO Expandable Garden Hose come with Exclusive Worldwide - 2020 Improved Design Leakproof Patent Connector. Ergonomic handle, easy to operate.

☆ Just to Make Lift Much Easier! This newly designed expandable water hose will Never tangle, twist, or kink, flexible and easy to handle and to storage! POYINRO garden hose flexible expands from 25 feet to 75 feet length. The hose can expand up to 3 times of its original length when water pressure is on. It also can retract down to its original shape in minutes when it's off for easy storage. ON/OFF valve located on the end for convenient use. POYINRO garden hose is great for a variety outdoor

☆ Extra-Long and Portable ---- A Perfect Length to Do Outdoor Work: Very light weight, flexible and long enough to make it easy and convenient for watering around the garden, even when full of water Inner rubber washer, no more leaks or cracks! Long-used garden hose Designed. Even in winter, you dont have to worry about water pressure breaking the water pipes.

☆ Durable: Triple layer 100% natural latex core, Features extremely durable latex core and tough outer weave that made. Our multilayer latex is the best hose material on the market to help ensure the life of this 75ft long expandable green garden hose. The high quality fittings will not break, crack, leak or corrode for strongest durability, which can withstand high and low temperature without damage(-10℃/108℃)

☆ Compatibility, Longer Lifespan: Suitable for most spray nozzle attachments. This hose is great for many watering and cleaning uses: garden, workshop, lawn, car-washing shop, RV, pool, boat, garden watering, pet cleaning etc, having fun or business use. If you have any problems with your POYINRO garden hose, please feel free to contact us in time and we will immediately ship a new hose to you for free or fully payment refu
Zoflaro Expandable Garden Hose
One of the more annoying aspects of using any hose is that it can have a tendency to leak. What the Zoflaro Expandable Garden Hose does so well is minimize leaks with on/off valves, rubber washers, and strong brass connecting pieces. Along with that advantage, this hose also triples its length and includes some of the most robust materials you can find.
Zoflaro Garden Hose 50ft, Expandable Water Hose 50 feet with 10 Function Spray Nozzle
3 Times Expanding Design: With water pressure the expanding water hose will extend up to 3 times of its original length that from 17 to 50 feet in length, and then it will contract to its original length when water pressure is off. The flexible expandable design makes the water hose 50 feet very convenient to both use and store.

High-Quality Material: This garden hose 50ft uses a high-density 4-layer latex core and a very strong, abrasion resistant, 3750D polyester fabric cover that prevents wear and leakage. The hose's superior construction materials can withstand water pressures of up to 175 PSI. The 50 ft garden hose allows it to be used in almost any weather. The flexible 3750D polyester fabric cover, not only prevents leaks but will also never allow those annoying tangles, twists or kinks.

10 Function Spray Nozzle: The Zoflaro flexible expandable hose comes with a spray nozzle offering 10 rather than the usual 8 or 9 spray patterns found on other nozzles. You can choose the nozzle mode according to the job at hand. It has: Full, Flat, Shower, Cone, Jet, Soaker, Angle, Mist, 1/2 vert and Center modes for your every need. The nozzle's anti-slip rubber design gives an excellent grip that prevents the nozzle from slipping out of your hand.

Solid Brass Connectors: This 50ft water hose comes with high quality 3/4 solid brass connectors that will never rust, break or wear out. The hose end connector has a shutoff valve that can be handy when using hose end devices other than the provided nozzle.

Easy Use and Store: The expanding design and high-quality materials will not only last a long time but be also be very easy to use and store. This package includes the expandable hose, the hose hanger, storage bag, 3 replacement rubber washers and the user manual. Just drain water from the hose when it is not in use, put it in the storage bag, or hang it on the provided hose hang
2021 Expandable Garden Hose Buyer's Guide
Picking an expandable hose from our list may be the most straightforward route you can take. But let's imagine that you want to be a bit more hands-on with your shopping. If that is the case for you, you'll benefit from knowing what features to look for while you browse. This buyer's guide will provide you with a few insights to help you evaluate the many expandable garden hoses on the market.
Core and Materials
The most valuable aspect of expandable hoses is that they can stretch and shrink as needed to help you perform your watering and store your hose neatly. To achieve that admirable quality, an expandable hose must rely on a distinct set of materials.
Those materials determine not only how well your expandable hose will perform but also how long it will last with regular use. Since expandable hoses are a bit more complex than their traditional counterparts, they come with several important components. For each of these components, the material that comprises it is vital to its longevity and quality:
Outer Layer – Industry-leading expandable hoses use reinforced polyester as their exterior layer. This material is easy to grip and will expand easily as water flows through the hose.
Inner Core – The inner core is an essential part of an expandable hose. It is the piece primarily responsible for allowing the hose to expand. Inner cores are usually made of latex or a version of polyester called TPC. The most durable expandable hoses will have multiple layers of inner core material. 
Fittings – The fittings of an expandable hose are crucial connection pieces that must be durable. Often, the best hoses use brass for their fittings, as it is highly resistant to wear.
That list should give you a good idea of what materials to look for in an expandable hose. While you may find some variations in materials, what is most important is that you find a hose with strong materials that will last a while.
Overall Size and Expansion
Size is one of the most important factors for expandable garden hoses. It is also one of the main selling points as many of these hoses are far lighter than traditional hoses. What makes an expandable hose so light, by comparison, is the mixture of materials that we mentioned in the last section.
Considering the size is so foundational to an expandable hose's value, it is something you should consider while you shop. Here are a few of the sizing factors that you should look at while selecting an expandable garden hose:
Length – The overall length of your hose dictates the size of the area you can water. You should know that an expandable hose has two measurable lengths. One refers to the length of the hose while not in use. The other indicates the extended length as water flows through the hose.
Weight – Many traditional hoses can become incredibly heavy as they get longer. Fortunately, nearly all expandable hoses are much lighter. These hoses are often less than three pounds.
Expansion – It is helpful to know how much your hose will expand while in use, as this gives you a true indication of what it will be like to use the hose. Remember that manufacturers often list the expanded length of their hoses rather than the length while not in use.
Those three factors play a significant role in the usability of your expandable garden hose. Take some time to determine the length and expansion amount that you will need. While many of these hoses have impressively low weight, finding the right weight for you can go a long way in finding the hose that is most comfortable for you to use.
Taking Care of an Expandable Hose
Our final tip for expandable hose buyers is to learn a few tips that will help you to take good care of your hose. After all, the life span of such tools is a matter of the materials used to make them and how well you take care of them. Here are a few of the best ways that you can make sure you are treating your expandable hose correctly:
Store it indoors in winter or during freezing weather
Try not to stretch the hose while there is no water in it
Empty the hose as much as you can after each use
Every tool, hoses included, will eventually reach a point at which it is no longer useful. If you want that point to be later rather than sooner, follow those principles of expandable garden hose care.
Expandable Garden Hose FAQs
If you're like many gardeners, using an expandable hose is a new venture for you. As such, there are many questions that can arise regarding these useful tools. To help you understand expandable hoses a bit better, we took the time to answer some of those popular questions.
How Much Does an Expandable Garden Hose Expand?
The expansion capabilities of an expandable garden hose are impressive. While measurements will vary based on the model you use, many of these hoses can grow to three times their initial length. This gives you a much greater range to run water to distant parts of your property.
Are Expandable Garden Hoses Expensive?
Although the advantages an expandable hose has over other hoses warrant a higher price, these products are not as expensive as you might expect. While there is a relatively broad range of prices, expandable hoses remain affordable. In many cases, their prices are comparable to a standard garden hose. This is all the more reason to opt for an expandable garden hose over other varieties.
Are Expandable Garden Hoses Long-Lasting?
The fact that expandable hoses are capable of doing more than other hoses means there is inherently more room for error. Many savvy buyers know this and question how long-lasting expandable hoses can be. At times, expandable hoses can burst. This often occurs when the pressure of the water inside is more than the materials of the hose can handle. To avoid this, use moderate or low water pressure.
Do Expandable Garden Hoses Have Low Water Pressure?
Compared to typical hoses, expandable hoses usually use lower water pressure. The reason for this is that high water pressure can rupture the materials of the hose, which is not an issue with other types of hoses. A wise expandable hose owner will want to keep a low pressure when using their hose to avoid damage. If the water pressure in your hose is low of its own accord, that is likely a sign that there is already a leak.
Sources
Thermoplastic Copolyester Elastomers
Expandable Garden Hose Reel? The Best Ways to Store Expandable Water Hoses
You May Also Be Interested In…
Best Outdoor Solar Lights from Amazon
6 Best Hose Timers for your Garden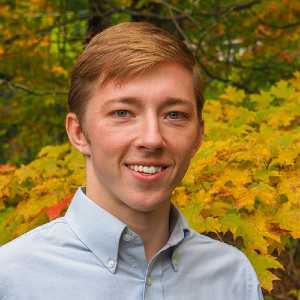 John Haryasz is a freelance writer and landscape designer. In the field of landscape architecture, he has contributed to many successful design projects throughout the country. As a writer, John specializes in creating captivating and informative web content. Through that work, he aims to share his design knowledge and promote engagement with the outdoor world.