Having a lush garden is the dream of many homeowners. The problem is that creating such a landscape requires a lot of forethought and ongoing maintenance. Among the most tedious of those maintenance tasks is ensuring your plants get the right amount of water at the right time. Hose timers simplify that process and make watering your plants correctly easier than you ever thought it could be. If having a fool-proof watering system sounds like a great idea to you, read on through this article to learn about some of the best hose timers for your garden.  
IN A HURRY? HERE'S OUR TOP PICKS…
Image
Title
Prime
Buy
Melnor 65076-AMZ HydroLogic 2-Zone Digital Water Timer with 3 Stainless Steel Filter Washers, Amazon Bundle

Prime

Eligible

Check Price on Amazon

Top

LinkTap G2S Wireless Water Timer & Gateway & Flow Meter - Smart Hose Timer for Garden, Cloud Controlled Watering, Greater Range than WiFi, Real-Time Fault Detection & Notification, 2 Year Battery Life

Prime

Eligible

Check Price on Amazon
Gilmour Single Outlet Electronic Water Timer

Prime

Eligible

Check Price on Amazon
Eden 25443 Bluetooth Smart Water Hose Timer, 4- Zone, Compatible with Wireless Soil Moisture Sensor

Prime

Eligible

Check Price on Amazon
6 of the Best Hose Timers for Your Garden You Can Buy
The features and performance capabilities of hose timers can differ greatly. That means that you need to take time for careful consideration before you settle on the hose timer that is right for you. The products below will give you a good idea of what is out there for you to choose from. We've selected the best hose timers in a few different categories and included some descriptions so that you can know what you will expect to get out of each one.
Best Digital Water Timer: Melnor HydroLogic 2-Zone Digital Water Timer
Our pick for the best digital water timer is the Melnor HydroLogic 2-Zone Digital Water Timer. This timer has an excellent LCD screen that is highly visible and easy to interact with. Combine that with an easy-to-use set of buttons, and you'll have no issue programming this water timer. What makes this product even more impressive, and helped it score a place on our best hose timers for your garden list is that it comes with an incredibly long seven-year warranty.
Things We Like:
Large LCD screen is easy to read
Intuitive buttons and overall interface
Includes a seven-year warranty
Things We Don't Like:
Product would improve if it could water more than two areas
Best Electronic Water Timer: Gilmour Single Outlet Electronic Water Timer
When it comes to electronic water timers, few can match the Gilmour Single Outlet Electronic Water Timer. What you may enjoy most about this timer is how easy it is to connect. Its connection piece swivels so that it is easy to connect to nearly any spigot. Another great aspect of this timer is that it relies on an outlet connection. That means that you won't need to go through the trouble of changing batteries on a regular basis. 
Things We Like:
Connection piece swivels, making for easy hose attachment
Relies on a single outlet rather than batteries
Things We Don't Like:
Water pressure could be stronger
Gilmour Single Outlet Electronic Water Timer
Single outlet to run one hose or watering tool

Programmable start time, frequency and duration of watering (1 to 360 minutes)

Easy to set up, no tools needed, requiers 2AA batteries (batteries not included)

Metal easy-swivel coupling for a quick connection to your spigot and hose

2-year warra
Best Rated Water Timer: LinkTap G2S Wireless Water Timer
If you are willing to spend a bit more for one of the top hose timers on the market, then the LinkTap G2S Wireless Water Timer should be at the very top of your list. This incredible water time connects to the cloud, which permits you to control your watering even when you are far from home. That same system will send you alerts if there is anything wrong with your watering system. That way, you'll have full control over your hose using only your mobile device. While those tech-based features are impressive, they are not the only selling points for this device. What is even more pleasing to learn is that this model is also incredibly durable and long-lasting. All these reasons, plus great reviews, make the Linktap G2S our top choice for best hose timer for your garden.
Things We Like:
Cloud compatibility lets you control the timer from your mobile devices
System detects and notifies you of leaks or other faults
Durable weatherproof design
Things We Don't Like:
Not the best option for those who are not tech-savvy
LinkTap G2S Wireless Water Timer & Gateway & Flow Meter – Smart Hose Timer for Garden
💧 CLOUD CONTROLLED WATERING - Keep your plants watered from anywhere when they need it. The LinkTap G2S automatic water timer lets you schedule watering times while taking weather conditions into account

💧 AUTOMATIC FAULT DETECTION - Have total peace of mind when youre out or travelling. Our flow and fall sensors provide real-time push notification & email alerts in case of water cut-offs, pipe leaks or clogs, valve failures, or device falls

💧 POWERFUL WATERING CONTROL - Through user-friendly mobile or web apps, users have flexible watering options, from immediate starts and stops to setting specific dates, times and duration for watering

💧 BUILT TO LAST - Our smart water timer is IP66 weatherproof and covered by a 2-year warranty. Equipped with a proprietary Zigbee protocol, it provides wider, more reliable wireless coverage than Wi-Fi

💧 EASY TO SET UP - Save yourself the headache of a complicated installation. Setup is as easy as scanning the devices QR code from the app. With this one scan, the devices will automatically connect to each other in seco
Best Programmable Hose Timer: Eden Bluetooth Smart Water Hose Timer
What makes the Eden Bluetooth Smart Water Hose Timer so valuable to any gardener is that it is incredibly easy to program. This unit lets you schedule your watering via Bluetooth or manually. That option gives you flexibility in how you choose to give your garden the water it needs. This hose timer also comes with the ability to serve four different watering zones, and for each one, you can set a different watering time. This lets you cover a large area while remaining precise with your watering.
Things We Like:
Bluetooth compatibility
Can accommodate four different watering zones
Easy to set a watering schedule
Things We Don't Like:
Bluetooth connection only works within a 30-foot range
Eden 25443 Bluetooth Smart Water Hose Timer, 4- Zone, Compatible with Wireless Soil Moisture Sensor
Water four separate areas with one faucet – even set four different start times

Change the watering schedule on your phone or smart device from as far as 10 meters (30 feet) from the unit.

The manual watering option will allow you to water on demand from 1 minute to 6 hours.

The Bluetooth Water Timer works with water pressure from 10 to 120 psi – so your scheduled watering isn't interrupted.

Easily review your set watering schedule with the "Next Watering" feature

The available Moisture Sensor (Model# 25417, sold separately) prevents overwatering if the ground is already wet

Requires 4 AA alkaline batteries (not included)

Power source type: Battery Powered

Minimum requirements: IOS 9 or Android 7.0, Bluetooth 4.0

Eden stands behind its products; backed by a 3-Year Limited Warranty
Best Timers for Drip Irrigation Systems: RESTMO Programmable Water Timer
While many hose timers only work with traditional garden hoses, that is not the case for the RESTMO Programmable Water Timer. This timer can connect to a garden hose or a drip irrigation system. Regardless of which you use, this hose timer will remain relatively easy to use and has a manageable lightweight design. This model is also leak-proof, which makes it ideal if drip irrigation is your watering system of preference.
Things We Like:
Works with hoses, faucets, and drip irrigation systems
Convenient, lightweight design
Things We Don't Like:
No manual watering option: all watering must be on a schedule
RESTMO Sprinkler Timer, Programmable Water Timer for Garden Hose, Outdoor Faucet, Drip Irrigation and Lawn Watering System, Compact Design | Automatic Digital Control | Manual ON/Off | Rain Delay
MINI WATER TIMER: Featured with a compact and elegant design, this hose timer is low profile and light-weight, which is easy to carry and perfect for narrow space installation. The modern and stylish appearance will not interfere the look and feel in your garden or greenhouse.

MUTI-FUNCTIONAL SPRINKLER TIMER: It has 3 modes, auto/manual/rain-delay. With auto mode, the watering duration can be from 1min to 239mins and watering frequency can be from 1hr to 12hrs or from 1 day to 7 days. With manual mode, you can water your flowers and plants from 1min to 239mins. With rain delay mode, you can choose from 12/24/48/72hrs and meets your flexible watering schedule.

EASY TO USE – Rotate the dial to set clock, start time, how long and how often. Then your irrigation system will become automatic and operate as per the program. With the easy-to-read large LCD screen and display, you can easily know the next watering time, current time and battery status. Long press the "OK" and "+" buttons to activate manual mode and rain delay mode.

SPECIFICATIONS: Single outlet with solenoid valve, fitting for 3/4" hose and faucet, 1-10 gal/min flow rate, working with 8-120 psi water pressure. It is powered by 2*AAA 1.5V batteries (not included) and can be run for over 1 year.

APPLICATION: It is IP54 waterproof and leakproof, which is ideal for outdoor gravity drip irrigation, garden hose watering, lawn sprinkler controller, greenhouse mist system, pool filling, birdbath dripper, rain barrels, pet drinking, e
Best Water Timer with Rain Sensor: Melnor HydroLogic 1-Zone Digital Water Timer with Moisture Sensor
As someone shopping for a hose timer, it is worth knowing that Melnor is one of the leading brands in the industry. The Melnor HydroLogic 1-Zone Digital Water Timer with Moisture Sensor is just another example of the high-quality products this company provides, which is why this model made our list of best hose timers for your garden. What makes this timer stand out is that it comes with a sensor that measures the moisture of your soil. That allows you to set the desired moisture level and help your timer adapt and respond to rain events.
Things We Like:
Includes a helpful sensor to monitor soil moisture
Settings allow you to establish the ideal soil moisture for your garden
Things We Don't Like:
Performance capabilities are admirable, but longevity could improve
Melnor 65099-AMZ HydroLogic 1-Zone Digital Water Timer with Moisture Sensor
Up to 4 selectable start times

Easily select specific days of the week or every few days

Large LCD screen displays information clearly

Simple to use Manual Option lets you access the faucet whenever you need to wash the car or spray off the deck

Rain delay pauses the watering schedule for up to 7 days

Moisture sensor monitors soil moisture levels to prevent overwatering and helps reduce overall water usage by stopping the digital timer from watering when there is enough moisture in the soil

Select the moisture level you want to maintain based on your plants' needs

Requires 2 x AA batteries (not included)

Backed by a Melnor 7-Year Limited Warranty. Melnor stands behind its products

Power Source Type: Battery Powe
A Few Tips for Hose Timer Shoppers
If you want to get the most out of your hose timer for your garden, it is critical that you choose the one that fits your garden and lifestyle the best. In these sections below, you can learn about some of the key features that separate these devices from one another.
FURTHER READING
---
---
Power Supply
While some hose timers require batteries, others run on an outlet connection. The first option calls for you to replace batteries occasionally. The second option removes that task but could impact your utility bill.
Watering Zones
Many hose timers for your garden can connect to multiple hoses. That means they can water more than one area of your garden. Some hoses may have just one connection, but others can have four or more. The more zones you can water, the more exact you can be with your watering schedule.
Tech Compatibility
As is the case with many products in the world today, hose timers continue to add to and improve their technology. Don't be surprised to find hose timers that will connect to an app that serves as the primary way you set your timer. These tech features make it that much easier to handle your watering even if you are not at home.
Hose Timer FAQs
Knowing about a few of the best hose timer models is a fantastic starting point. But that does not necessarily mean that you have a full understanding of how to use these tools to water your plants. That is why we decided to add some clarity to the topic by answering a few of the most commonly asked questions about hose timers.
When is the Best Time to Water Grass?
It is best to water your grass in the morning. Any time between just before dawn and 10 AM should work well for your lawn. It's somewhat reasonable to water your grass during other parts of the day, but if you do so, you should know about some potential negative outcomes.

For instance, watering midday or in the afternoon when the sun is strongest may cause the water to evaporate before your grass can make use of it. Conversely, if you water at night, no evaporation will occur. This can be an issue, too, as excessive moisture can lead to several plant diseases.
When is the Best Time to Water Plants?
In general, you should water your plants during the morning hours. This gives you plant enough time to absorb the water before the day gets too hot. It also gives any excess water the chance to evaporate when the midday sun arrives.
When is the Best Time to Water a Garden?
A garden often consists of many different plants. As such, some species will have different watering needs than others. Despite those differences, it is typically best to water your garden in the morning. However, not all plants will need daily watering. Instead, you should understand what level of moisture each species needs and monitor the soil to notice when it gets too dry.
How Do Water Hose Timers Work?
Hose timers have settings that allow you to determine how much water you'll give your plants and when you will give it to them. The convenience of these tools comes from the fact that you can set them in advance. That means that your garden will get the water it needs without any additional effort on your part.
Sources
Best Time To Water Plants – When Should I Water My Vegetable Garden?
6 Easy Ways To Tell If Your Plants Need Watering
You May Also Be Interested In…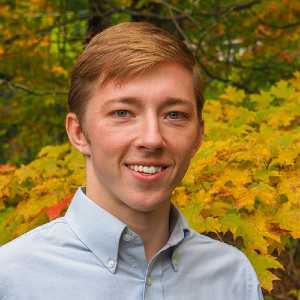 John Haryasz is a freelance writer and landscape designer. In the field of landscape architecture, he has contributed to many successful design projects throughout the country. As a writer, John specializes in creating captivating and informative web content. Through that work, he aims to share his design knowledge and promote engagement with the outdoor world.