Composting is one of the most potent ways to simultaneously get rid of waste and create a useful amendment for your garden soil. Within the composting world, there are several avenues you can take. One of the most effective of these routes is to use a worm composter.
Worm composters offer many advantages to gardeners. Chief among these benefits is the fact that, unlike typical composters, worm composters are virtually odor-free. To enjoy great compost without worrying about unwanted smells requires you to find a worm composter that works for you. This post is meant to guide you by sharing some of the best worm composters you can buy in 2022.
In a Hurry? Here's Our Top Picks…
| Image | Title | Buy |
| --- | --- | --- |
| Top | Worm Factory 360 Worm Composting Bin + Bonus What Can Red Wigglers Eat? Infographic Refrigerator Magnet (Black) - Vermicomposting Container System - Live Worm Farm Starter Kit for Kids & Adults | Check Price on Amazon |
| | Worm Farm Compost Bin - Continuous Flow Through Vermi Composter for Worm Castings, Worm Tea Maker, Indoor / Outdoor, 20 gallons | Check Price on Amazon |
| | VermiHut Plus 5-Tray Worm Compost Bin – Easy Setup and Sustainable Design | Check Price on Amazon |
| | Urban Worm Bag Worm Composting Bin Version 2 - New Design for 2021 with Fully Removable Bottom - No Zippers on Bottom and No Need to Manually Sort Worms from Compost | Check Price on Amazon |
Top 6 Worm Composters
No two worm composters are identical. But all of the ones on the list below share one key characteristic. They are all among the best worm composters you can own. Read on to learn why.
Worm Factory 360 Worm Composting Bin
One of the main fears that people have when considering a worm composter is that they will not understand how to use it. The Worm Factory 360 Worm Composting Bin eliminates that issue by being easy to use and by including some important instructional information. Not only is this composter expandable, up to eight trays, it also comes with a helpful fridge magnet that will remind you what is best to feed your worms.
Worm Factory 360 Worm Composting Bin
The Worm Factory 360 has a standard 4-Tray size which is expandable up to 8 trays, giving it the largest volume of any home composter.

The redesigned lid converts to a handy stand for trays while harvesting the compost.

Includes digital instructional manual with step-by-step guide for managing your Worm Factory 360.

Bonus What Can Red Wigglers Eat? infographic refrigerator magnet (6 by 9) allows you to quickly determine which foods are perfect for your worms, and which you should avoid. Imagine the peace of mind you will feel knowing that your worms are always eating a healthy diet!

Built in worm tea collector tray and spigot for easy draining.
Hungry Bin Continuous Flow Compost Bin
The goal of the Hungry Bin Continuous Flow Compost Bin is to help you create healthy compost with minimal effort. This product has a unique design that allows the compost to flow through without your assistance. Without turning the compost or spending time replacing trays, you'll receive quality compost as soon as it is ready. All you need to do is retrieve the compost from the bottom tray once it is full.
Worm Farm Compost Bin
✔️ EASY TO USE: The Hungry Bin is a continuous flow-through worm composter so it does not rely on turning, stirring or mixing like a conventional composter. It uses a patented flow-through technology to continuously compost without your supervision. Because it is on wheels, the Hungry Bin can be easily moved.

✔️MULTI-USE: Not only can you make the highest quality worm castings but Hungry Bin also makes the highest quality worm tea, at the same time!

✔️FAST AND CLEAN: Hungry Bin processes up to 4.4 lbs. (2 kgs) of waste per day. The best part is you can put it right by your door. It will not smell or attract flies. The lid is at a handy height so you can put scraps in easily. No need to struggle with shifting trays or do any heavy lifting, simply harvest the castings from the tray when ready. The Hungry Bin does not have a tap that can block or need replacing. The liquid drains through a filter straight into a tray.

✔️ECO-FRIENDLY: You will be saving food scraps from going into the land fill. Also, the Hungry Bin is manufactured from food grade polypropylene with organic colourants and comes in a food grade stability package. The plastic also contains between 5 and 15% recycled content from our own rejects.

✔️LIFETIME GUARANTEE: Hungry Bin has been designed to last, its durable components and exceptional design means we standby our product and will guarantee it and its parts for life. All parts of the Hungry Bin are fully recyclab
VermiHut Plus 5-Tray Worm Compost Bin
The VermiHut Plus 5-Tray Worm Compost Bin is a square composter that is ideal for those just beginning their worm composting journey. This item has five trays that are easy to remove and replace. The design also prevents flies and ground insects like ants from entering the composter. With a complete starter kit and manual, you'll have no issue using your new worm composter right away. 
VermiHut Plus 5-Tray Worm Compost Bin
Advanced version of worm compost bin, it comes with standard 5 trays, additional trays can be added.

A new component named M-board to increase air-flow for better compost efficiency and save worms

A new component named V-board and a piece of coconut fiber are built in the air-vented lid odor removal, moisture control and fruit fly control

A set of ant-trap is included to prevent ants invading to the worm bin, base and liquid tray form into one piece to eliminate part assembling

The Starter kit and Manual are includ
The Essential Living Composter
For some, the idea of indoor composting is far more alluring than composting outdoors. If you share that sentiment, then The Essential Living Composter is a product that is worth your time and consideration. This worm composter is not only highly efficient, but it is also attractive and well-suited for year-round indoor use.
The Essential Living Composter, Worm Composter (Plum)
HARNESS THE POWER OF THE WORM – Worm composters (vermicomposters) are an easy and efficient way to quickly compost a variety of food and other scraps found around the home. The resulting worm castings create a nutrient rich compost to use as a powerful soil additive. *** Worms are NOT included with the unit ***

YEAR-ROUND INDOOR USE – The speed and efficiency of the vermicomposting process keeps typical composing odor to a minimum and allows the unit to be kept inside and used year-round.

HAPPY WORMS ARE PRODUCTIVE WORMS - 1) The MOISTURE CONTROL WATER RETENTION CHANNEL running around the outside of each tray collects water to prevent the bedding from drying out along the edges. 2) A collection of 52 angled MIGRATION TUNNELS extend down from the base of each tray providing ample opportunity for worms to migrate between trays. 3) AERATION SUPPORT POINTS molded into the side of the trays allow excellent 360-degree airflow.

WORM TEA – The liquid collected in the reservoir base is known as "Worm Tea." Mix 1 part "tea" with 1 part water to create an excellent fertilizer for plants.

DURABLE CONSTRUCTION – BPA free, UV-inhibited recycled polypropylene is contact safe and will not degrade under direct sunlig
Subpod Dual Chamber Compost Bin
The Subpod Dual Chamber Compost Bin is a worm composter like no other. This composter has dual chambers to house your worms and microbes. Both chambers have fantastic ventilation and, combined, they are large enough to accommodate up to six people. Maintenance for this composter is a simple task, and an informative graphic on the underside of the lid will guide you through what you can and cannot put in your composter.
SUBPOD Compost Bin Outdoor. in-Garden, Composting System & Worm Farm, with Dual Chamber Design
SMELL-FREE AND PEST-PROOF: Subpod is an aerobic system, which means it promotes odourless microbes to boost the composting process, not smelly anaerobic ones.

COMPOSTS UP TO 33LBS (15KG) OF FOOD WASTE A WEEK: Subpod works like a little compost factory. Your compost worms, and the beneficial microbes that live alongside them, are the workers! Dimensions: Length 29.5in x Width 17.7in x Height 16.9in

SUITABLE FOR HOUSEHOLDS OF 1 - 6 PEOPLE: No matter how much food waste you create, Subpod can handle it. Team up with compost worms and microbes to create rich soil and grow organic food.

DUAL COMPOST CHAMBERS: The unique 360 ventilation below Subpods' lid keeps fresh air cycling through your system and, with weekly aeration, your compost will only ever smell like a forest floor.

EFFORTLESS 5-MINUTE-A-WEEK MAINTENANCE: Taking care of your waste is as simple as opening a lid, stirring your scraps in and taking a seat. All the hard work is done by the worms below y
Urban Worm Bag Worm Composting Bin Version 2
There are a few features that you will notice immediately which make the Urban Worm Bag Worm Composting Bin Version 2 stand out among its competition. First, this product uses a fabric material rather than a ventilated plastic. This ensures that the worms get the airflow that they need. Another fantastic attribute of this composter is its size. While it has an admirable capacity, this composter is incredibly easy to break down into a small size for transport.
Some Tips for Buying a Worm Composter
Each worm composter you come across will have its own distinct features. At the same time, there are also a few characteristics common to nearly all of these products. Such qualities are the ones that you should know how to recognize and evaluate as you shop. The sections below will help you begin that process.
Understand Composter Capacity
The volume that different composters can handle can vary greatly. As such, the worm composter that an individual contributes to alone will be much different in size than one that an entire family uses. Be sure to consider the varying capacities of the composters you consider. Remember too that some worm composters are expandable, meaning that their internal capacities can grow on an as-needed basis.
Indoor vs. Outdoor Worm Composters
Another crucial point of worm composter information is that some of these items are meant for indoor use, while others are meant for outdoor areas. Your main goal here should be to avoid selecting an indoor composter for an outdoor setting. Such a situation would likely lead to your worm composter breaking down prematurely.
Know Your Terms
Worm composters are not necessarily well-known among all gardeners. What makes matters more difficult is that there are a few different names, all of which refer to worm composting. Two of the most common of these alternative names are:
Each of those terms is synonymous with worm composting. So if your notice manufacturers using those words, don't be thrown off.
Pick the Right Kind of Worms
The worm composter you decide to use is essential. But so is the variety of worms that you choose to put in that composter. Some worms will thrive in a compost-heavy environment, while others need to live in soil. If finding worms for your worm composter is your objective, these are the two best options:
Evaluate Materials and Construction
Our final tip in this section is to pay close attention to the materials and overall structural integrity of the worm composter you buy. Like you would do when buying any tool, you should recognize that the better your worm composter's materials and construction are, the longer-lasting it will be. Spending a bit more upfront may lead to you enjoying a composter with fantastic longevity.
A Few of the Most Common Worm Composter Questions
If you want to know more about worm composters, one of the best approaches you can take is to read through some of the popular questions gardeners have on the topic. Some of the most common questions are below.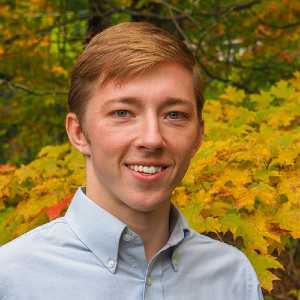 John Haryasz is a freelance writer and landscape designer. In the field of landscape architecture, he has contributed to many successful design projects throughout the country. As a writer, John specializes in creating captivating and informative web content. Through that work, he aims to share his design knowledge and promote engagement with the outdoor world.