Are you tired of the noise and maintenance hassles of traditional mowers? Well, our Ferris 300e electric zero turn mower review reveals the solution to your lawn care dreams. The electric Ferris 300e delivers precision cuts and unmatched comfort during your long mowing days. Get ready to be wowed!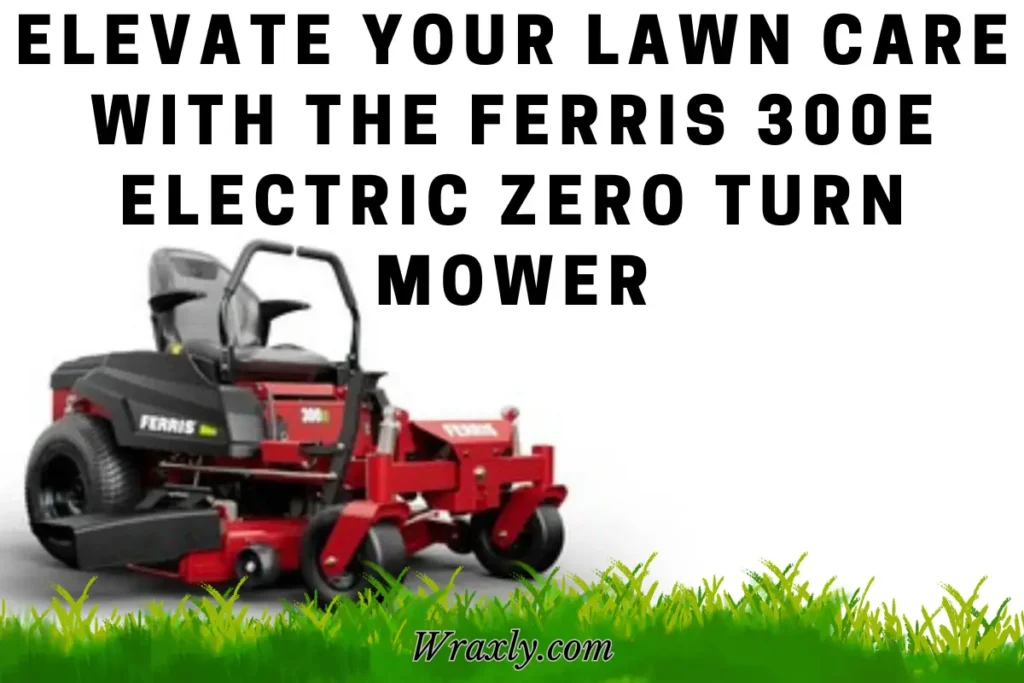 Pros:
Exceptional Suspension: Ferris sets the gold standard with its patented independent suspension system, providing a smooth ride even on uneven terrain.
Quiet Operation: This electric zero-turn mower runs silently, ensuring a peaceful mowing experience for you and your neighbors.
Zero Emissions: With zero emissions during operation, the 300e is eco-friendly, making it the responsible choice for your lawn.
Fast Charging: The onboard charger offers the fastest charge time in the segment, taking just 3.5 hours for a full battery.
Long Run Time: Enjoy up to two hours of mowing or cover up to 3.5 acres on a single charge, making your lawn care efficient and hassle-free.
Cons:
Availability: The 300e will be available for delivery in Spring 2024, so you'll have to wait a bit to get your hands on this gem.
Price: While the quality and features are top-notch, the initial investment might be on the higher side.
Ferris doesn't just stop at being electric; they go the extra mile to ensure that your mowing experience is the best it can be. The 300e boasts a Vanguard 48V 3.5kW commercial battery, and you can charge it with a standard outdoor extension cord – no need for a special charging station. That's convenience at its finest.
The mower can hit speeds of up to seven miles-per-hour, and with three blade speeds, you can easily adjust for different grass types and conditions. Plus, the specially engineered blades reduce power consumption without compromising cutting performance. Your lawn will thank you!
As if that wasn't enough, the Ferris 300e comes with a fantastic three-year residential warranty on both the mower and the battery. It's available in two deck sizes (42″ and 48″) with steel rear bumpers for added durability and a plush 18″ seat for maximum operator comfort.
Recommendation:
The Ferris 300e Electric Zero Turn Mower review: a game-changer in the world of lawn care. If you're looking for a quiet, eco-friendly, and comfortable mowing experience, this Ferris 300e electric zero turn mower is the machine for you. While you might have to wait a bit to get your hands on it, the benefits of the Ferris 300e electric zero turn mower far outweigh the minor drawbacks. Your lawn will thank you, and you'll never look back. Make the smart choice, invest in the Ferris 300e electric zero turn mower, and elevate your lawn care to a whole new level!" To find your nearest dealer visit their dealer locator page.
You May Also Be Interested In…
---
---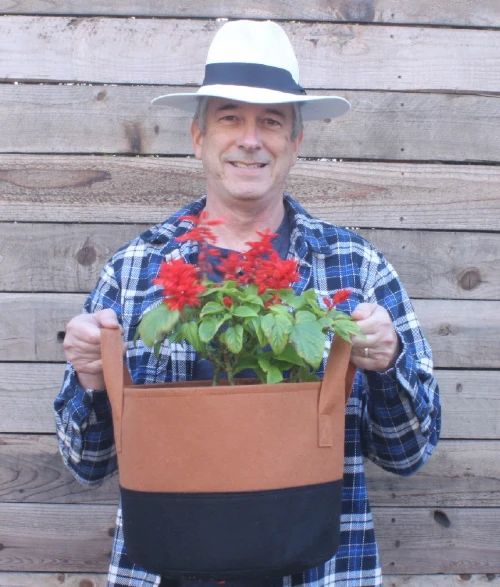 Darrell has a passion for gardening that he inherited from his father. Go here to read more about the influence his father played in his love for gardening. If you want to send Darrell a quick message, then visit his contact page here.