If you're in the business of maintaining lawns, clearing debris, or tackling large-scale cleanup projects, this Billy Goat Hurricane stand-on blower review will show you how Billy Goat's latest offering will make your job not only easier but enjoyable. The newly upgraded Hurricane™ Z3001 and Hurricane™ X3001 Zero Turn Stand-On Blowers are here to revolutionize your work. Let's dive right into why these blowers are a game-changer.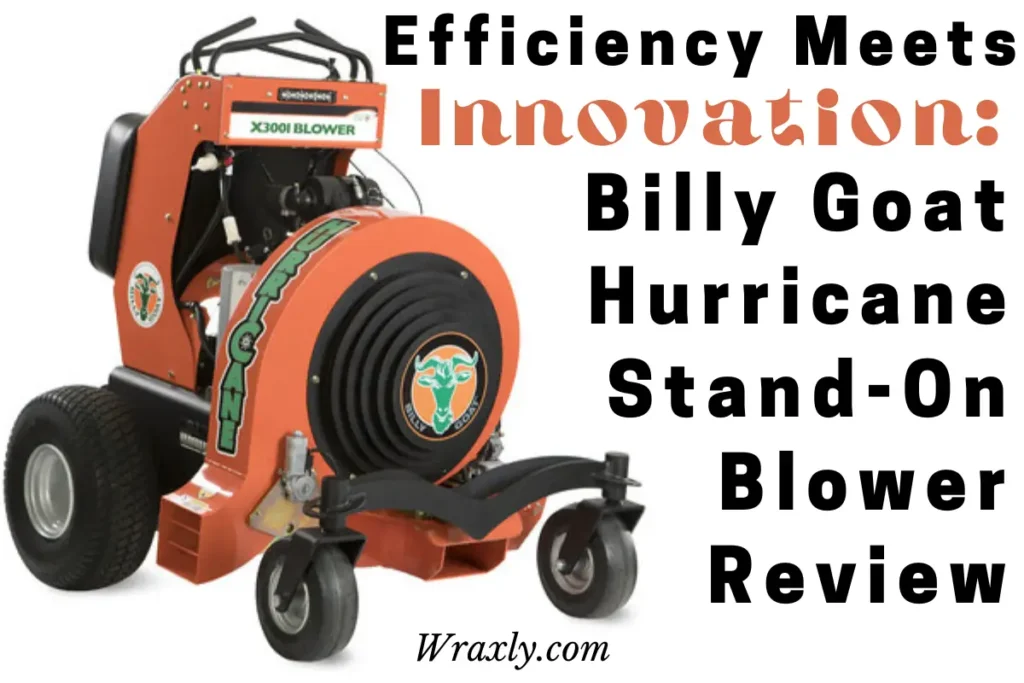 Pros:
Side Fill Gas Tank with Fuel Gauge: Say goodbye to messy refueling. The Side Fill Gas Tank with Fuel Gauge is a breath of fresh air, preventing spills and debris from entering the tank.
Hassle-Free Operation: These blowers offer seamless controls, tri-directional blowing, and zero-turn maneuverability, making your work fatigue-free and efficient.
Impressive Power: The Hurricane™ Z3001 unleashes an incredible 8500 CFM with a unique blower housing design that draws air from both sides, pushing leaves and debris farther and delivering a faster finish.
Perfect for Professionals: Whether you're a large-scale maintenance contractor or a landscaper, the Hurricane™ X3001 provides exceptional clean-up productivity, ensuring you complete more jobs in less time.
Ultimate Leaf Clean-Up Solution: When paired with the Billy Goat Leaf Dragon™, these blowers create an unbeatable team. The Leaf Dragon's 6900 CFM of suction power pairs effortlessly with the Hurricane Blowers' exceptional force for precise leaf gathering.
Cons:
Price: These professional-grade blowers come at a premium price, which might be a bit steep for casual users.
That's it! Billy Goat's Hurricane™ Zero Turn Stand-On Blowers offer a range of features that will transform your lawn maintenance and cleanup tasks. The Side Fill Gas Tank with Fuel Gauge is a true innovation, making refueling a breeze. The power-packed Z3001 and the efficient X3001 models cater to a wide range of professionals, ensuring your work is not just efficient but enjoyable. If you're serious about your outdoor maintenance work, these blowers are a must-have.
Recommendation:
This Billy Goat Hurricane stand-on blower review reveals why the Hurricane™ Z3001 and Hurricane™ X3001 are essential for landscaping and lawn maintenance. The Side Fill Gas Tank with Fuel Gauge is a game-changer, making work easier and more efficient. Don't miss the chance to simplify your tasks and achieve exceptional results. Get your Billy Goat blower today and experience the future of outdoor clean-up. Your garden and lawn will thank you.
You May Also be Interested in…
---
---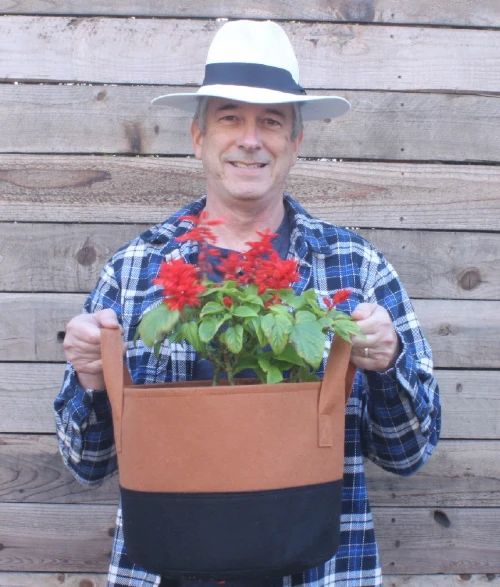 Darrell has a passion for gardening that he inherited from his father. Go here to read more about the influence his father played in his love for gardening. If you want to send Darrell a quick message, then visit his contact page here.