As Christmas approaches, it is only fitting that you find the right décor items to adorn your home in anticipation of this great holiday. To do that, you'll need to know about the best decorative products that you can find online. This article will help by introducing this year's best holiday décor to get you in the mood for Christmas.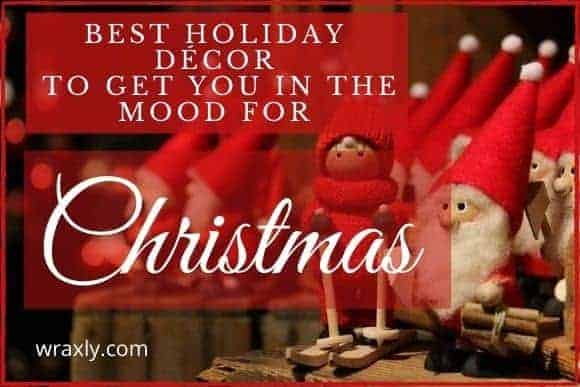 Top Holiday Décor Items
The sections to follow reveal a total of 21 holiday décor items that are fitting for the Christmas season. We've included the top three products in each of these seven holiday décor categories:
Christmas Trees
Holiday Figurines
Inflatables
Nutcrackers
String Lights
Tree Ornaments
Wreaths
Read on to learn which décor products made it into our top 21 and decide which one is right for you.
Top 3 Best Christmas Trees
Few Christmas décor items are as iconic as a Christmas tree. After all, the tree is often the centerpiece of many holiday displays. That's why we're kicking off our list with the three best Christmas trees that you can order online.
Top 3 Best Holiday Figurines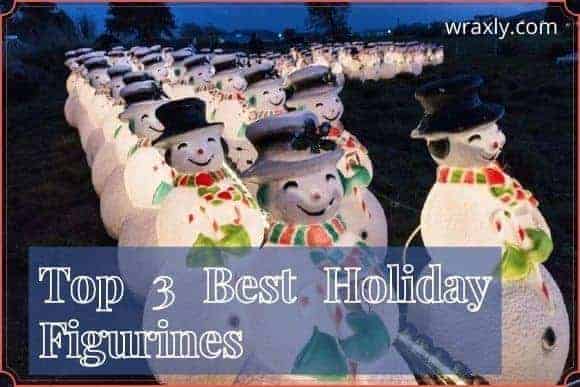 Figurines come in many shapes and sizes and can depict some of your favorite winter holiday characters. Adding holiday figurines can bring your home to life and add a sense of Christmas charm that few other decorations can afford. If you're interested in Christmas figurines, here are three that you can't pass up:
RECOMMENDED READING: How to Keep Your Poinsettia Alive Longer [7 Tips]
Top 3 Best Inflatables
Although they may be a bit less traditional, inflatables are a fantastic way to make a bold holiday statement. Inflatables are large and belong on your front lawn for all to see. Here are a few Christmas inflatables that can make your holiday excitement known even to those who see your house from the street:
Top 3 Best Nutcrackers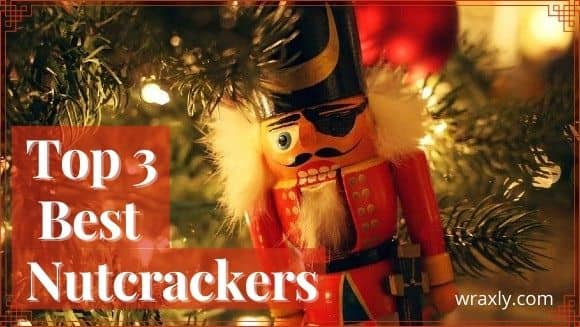 Christmas nutcrackers have been around since the 1600s and continue to be a prominent sign of the season to this day. While nutcrackers originally served the functional use that their name implies, many of the versions you'll find today are purely decorative. Below are three of the best ones you can buy today:
Top 3 Best String Lights
Lighting is an essential feature for any Christmas decoration theme. With the right set of string lights, you can illuminate your favorite holiday focal points and set the right mood for your Christmas gatherings. These string lights are some of the best ones that you can choose for your home:
Top 3 Best Tree Ornaments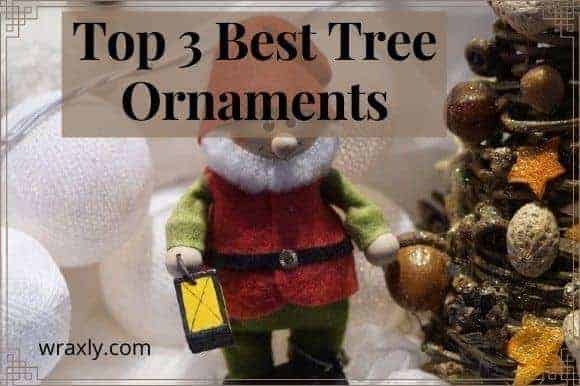 Finding the right Christmas tree is the first step to setting up a traditional Christmas display. However, the ornaments you use to decorate that tree are crucial to your display as well. Often, your best bet is to find a Christmas tree ornament set that will allow you to embellish your entire tree. Here are a few such products that do just that:
Top 3 Best Wreaths
A wreath on your front door is one of the most festive ways to welcome guests to your home during the holidays. But if you want to get this look right, you need to browse only the top wreaths available on the market today. These three wreaths are our picks for the best ones you can choose this year:
YOU MAY ALSO BE INTERESTED IN: How to Prep Plants Before Bringing Them in for the Winter
A Few Tips for Your Holiday Décor
You now have plenty of options for your next piece of Christmas décor. But setting up those décor items is easier said than done. That's why we're leaving you with three tips that will help you design a holiday display that looks incredible:
Pick a Theme: Deciding on a clear theme from the start will give your décor a distinct character. Whether you go traditional or with a more contemporary approach, keeping your decorative items within one genre is the surest path to success.
Use Continuity and Contrast: Most of your decorative elements should bring greater continuity and unity to your holiday scheme. Adding a few contrasting or focal point elements heightens the intrigue of your display, making it more eye-catching.
Invest in the Best Décor: The best design ideas won't come to life if you aren't willing to buy the right items. That's why the list above holds some of the best products you can add to your Christmas display.
Wrapping up the Best Holiday Décor to Get You in the Mood for Christmas
Finding the best holiday décor items to show off your Christmas spirit can take a while. But if you want to find the best products in this category as quickly as you can, referring to this list of the best Christmas-themed decorations is the ideal way to start your search.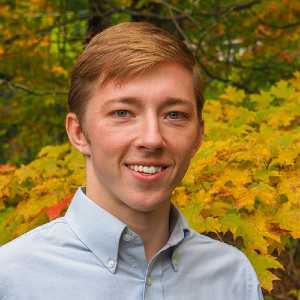 John Haryasz is a freelance writer and landscape designer. In the field of landscape architecture, he has contributed to many successful design projects throughout the country. As a writer, John specializes in creating captivating and informative web content. Through that work, he aims to share his design knowledge and promote engagement with the outdoor world.