From hot weather to barbecues, summer gives us plenty of chances to spend time outside. But just because that season is ending doesn't mean you need to stop enjoying your favorite outdoor spaces. In fact, fall can be one of the most pleasant times of year to spend time in your yard. The key to getting the most out of your fall landscape is to design your favorite garden spaces with autumn in mind from the start. This Fall garden landscape ideas guide will get you started.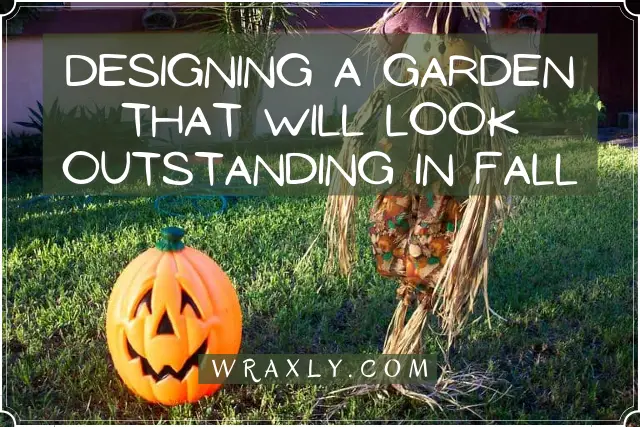 Design Fall-Friendly Garden Spaces
For most, colorful foliage is the most alluring aspect of the fall season. However, before you can develop your favorite fall foliage plant pallet, there are a few design considerations you should resolve first. The initial design decisions will go a long way in transforming your yard into a place that looks and feels best in the fall.
Take Advantage of Sunlight
While there are many warm days in fall, you should remember that there are plenty of cool ones as well. At times, the temperature can drop so far that sitting outdoors for hours is no longer a comfortable experience. Thankfully, there is a tactic you can use to keep your gathering areas warm that takes advantage of the sunlight.
Whether you are planning a patio or any other garden area that you intend to use in the fall, be sure to give that space full exposure to the sun. If you live in the northern hemisphere, you should ensure that there are no tall trees or buildings along the southern side of the spaces you create for fall use. Doing so will allow as much sun as possible to soak the area, making it much warmer than the shaded areas of your yard.
Block Cold Winds
Making use of the sunny areas on your property is one effective way to make sure that you won't be too cold while you enjoy the fall season. But there is another landscape design technique that can be equally effective for the same purpose.
Autumn often brings breezes that can be cool or even quite cold in some cases. If you and those who gather in your garden have no protection from those winds, you can't expect to stay there long. To dull the cooling effect of that wind, try putting a dense evergreen hedge of a solid fence along one or more sides of your fall garden spaces. Remember that the coldest winds often come from the north and west.
Create Areas for Fall Activities
Creating fall spaces that are well aligned in relation to the wind and sun will have an incredible impact on how pleasing those spaces are. However, it can also help to give people a more direct reason to go outside. Fortunately, there are some fall activities that you can plan for while you plan your landscape.
One of the most popular outdoor elements among homeowners is a firepit, and there is no better time to use a firepit than on a cool fall evening. While designing a garden for fall, setting a firepit area will give you and your friends a reason to gather. Similarly, you can make space in your garden for fun fall holiday decorations, some of which we'll cover later on in this article. 
Our Firepit Recommendations
| Image | Title | Buy |
| --- | --- | --- |
| | Sunnydaze Crossweave Outdoor Fire Pit - 36 Inch Large Bonfire Wood Burning Patio & Backyard Firepit for Outside with Spark Screen, Poker, and Round Fireplace Cover, Black | Check Price on Amazon |
| | TIKI Brand 25 Inch Stainless Steel Low Smoke Fire Pit - Includes Free Wood Pack and Cloth Cover!! | Check Price on Amazon |
| Top | BALI OUTDOORS Fire Pit Propane Gas FirePit Table Rectangular Tabletop 42in 60,000BTU | Check Price on Amazon |
| | BALI OUTDOORS Wood Burning Fire Pit Backyard with Cooking Grill, 32in, Black, 24in | Check Price on Amazon |
Choose Plants that Look Best in Fall
Now that you have addressed a few basic elements of your fall garden landscape design, it is time to proceed to one of the most exciting parts of any landscape design project. The most striking plants that you can include in your fall landscape are those that have incredible fall leaf colors. However, you may be surprised to find that there are many great flowering plants for fall as well. Let's take a look at a few of the best plants that will give you some Fall garden landscape ideas in the next few sections.
Plant Trees with Colorful Fall Foliage
No quintessential fall landscape is complete without at least one impressive tree. The good news is, there are plenty of broad-leaved deciduous trees that are ideal for that setting. These trees come in many different shapes and sizes, and their leaves can hold shades that vary from red to orange and yellow. Here are a few species that you should think about for Fall garden landscape ideas:
Red maple
Dogwood
Paper birch
Shagbark hickory
Quaking aspen
Perennials that Bloom Late in the Season
In many cases, foliage may steal the show in the fall. But there are plenty of flowering plants that will show their best blooms in late summer and early autumn as well. Many of these plants are perennials that will not only add color but bring interesting textures to your garden too. Here are a few options that fit into that group:
Goldenrod
Asters
Stonecrop sedum
Coreopsis
Arrange Fall-Blooming Annuals
Planting perennials is not the only way that you can add color in the form of flowers to your fall garden. There are also many fall-blooming annuals you can arrange in your garden. These plants give you the opportunity to be creative each year as you place them throughout your landscape. And while many of the most common annuals are famous for their summer appearance, these fall options can be just as eye-catching:
Begonias
Pansies
Chrysanthemums
Flowering kale
Sweet alyssum
Embrace Autumn-Themed Décor
Fall is a fantastic time of year to set up some seasonal décor in your yard. As you design your landscape with fall in mind, you should be sure to include some areas where you can add temporary display items each year. One of the best ways to embrace autumn-themed décor is to celebrate some of the great holidays that occur during the fall months. The two most notable of these holidays are Halloween and Thanksgiving.
Front Yard Appeal for Halloween
If you want to give your property a strong Halloween theme, focus your efforts on your front yard. Since the holiday often involves trick-or-treaters approaching your front door, having a well-decorated front yard is a must. An excellent Halloween display will make your home look inviting and festive. Try adding pumpkins and jack-o-lanterns or any of your favorite Halloween items to your front walkways and steps for all to see.
Our Recommended Halloween Outdoor Decorations
Image
Title
Prime
Buy

Top

Ivenf Halloween Decorations Outdoor, 3ct Black Cat Silhouette Yard Signs with Stakes, Scary Family Home Front Yard Party Plastic Decor

Prime

Eligible

Check Price on Amazon

Top

HAOAN Led Black Hairy Spider Halloween Light up Giant Spider Plush Toy Props for Party Outdoor Yard Decor

Prime

Eligible

Check Price on Amazon

Top

Outdoor 9Pcs Hanging Lighted Witch Hat Decorations 39.4ft Halloween Lights Remote Control

Prime

Eligible

Check Price on Amazon

Top

HBlife 8 FT Halloween Decorations Inflatable Pumpkin, Blow Up Animated Gray Tombstone Pumpkin with Build-in LEDs, Outdoor Inflatable Decoration

Prime

Eligible

Check Price on Amazon

Top

Halloween Porch Decorations

Prime

Eligible

Check Price on Amazon

Top

Zombie Arm Stakes, Halloween Yard Ground-breaker Stakes for Halloween

Prime

Eligible

Check Price on Amazon

Top

Sunnyglade Set of 5 Pack Halloween Foam RIP Graveyard Tombstones for Halloween

Prime

Eligible

Check Price on Amazon
Celebrating Thanksgiving and the Harvest
Another way to decorate your yard in the fall is to use a Thanksgiving or harvest theme. Compared to a Halloween scheme, this one can often be a bit more subtle and classy. Decorating for Thanksgiving is a way to show your appreciation for the holiday and keep your landscape inviting even when the weather really begins to turn cold. Again, the way you arrange your harvest décor is up to you, but here are some of the items people tend to use most often when going for this look:
Pumpkins and gourds
Dried corn and corn stalks
Haystacks
While you have likely seen many displays that use those elements, there are always new ways for you to put your spin on a popular design idea. So, don't forget to be creative as you layout your favorite fall décor items. Your personal touch is what will make your fall garden stand out from all the rest.
You may also be interested in… Container gardening ideas for busy lives
Our Recommended Outdoor Thanksgiving Decorations
Image
Title
Prime
Buy

Top

Fall Decor | Fall Decorations for Home | Happy Fall Y'all & Give Thanks Porch Banners for Thanksgiving Decorations

Prime

Eligible

Check Price on Amazon

Top

Collections Etc Lighted Metal Pumpkin Wagon with Leaves and Berries, Fall Outdoor Décor

Prime

Eligible

Check Price on Amazon

Top

Straw Bale, 13 in, Set of 2

Prime

Check Price on Amazon

Top

glitzhome Fall Scarecrow Yard Stake 36"H

Prime

Eligible

Check Price on Amazon

Top

Metal Pumpkin Yard Sign (17.5" H Orange)

Prime

Eligible

Check Price on Amazon

Top

EZ-Straw Seeding Mulch with Tack - Biodegradable Organic Processed Straw – 2.5 CU FT Bale (covers up to 500 sq. ft.)

Prime

Check Price on Amazon

Top

2Pcs Fall Thanksgiving Windsocks Decoration - 55 Inch

Prime

Eligible

Check Price on Amazon
Remember Landscape Design Principles
As you can now see, there are numerous design tips that will help you create a garden that will look amazing in the fall. However, as you go about this venture, you should not neglect the design principles that are useful in any landscape design project. These principles are foundational to making alluring garden spaces of any variety. While you address all of the parts of garden design that are specific to fall, you'll also be wise to keep these general concepts in mind:
Continuity and contrast: The many features that make up your design should achieve some level of overall unity. What will make your design stand out is the tasteful accents you add to contrast that unity.
Repetition: One of the best ways to create continuity in your design is through repetition. That repetition can come in the form of a recurring plant variety, paving pattern, and much more.
Spatial proportion: The size and shape of your garden spaces should match the intended uses of that space. For example, a walkway should be a relatively narrow, linear element, while a gathering space typically needs a more rounded proportion.
Line: The way that you use lines in your design will help you create distinct areas in your design. Those lines often appear at the edge of planting beds or hardscape areas.
Color: As is the case with any design, color plays a significant role in your landscape. Take time to study basic color theory so that your plants and hardscape elements complement one another.
Texture: The plants and hardscape materials you use will all have certain textures. These textures can be surprisingly influential over the look and feel of your garden.
The way you use each of those principles will change based on the unique challenges that your property presents. But if you do your best to follow them, as well as the tips for fall landscape design that we shared earlier, you'll have no issue creating a wonderful fall garden.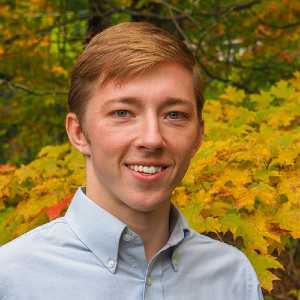 John Haryasz is a freelance writer and landscape designer. In the field of landscape architecture, he has contributed to many successful design projects throughout the country. As a writer, John specializes in creating captivating and informative web content. Through that work, he aims to share his design knowledge and promote engagement with the outdoor world.