The most stain-resistant and colorful grow bags on the market!

Looking for a fun and stylish way to garden? Look no further than Wraxly fabric grow bags! These two-tone beauties come in a variety of colors and are stain resistant, making them perfect for gift giving. Plus, they're lightweight and easy to move around, so you can garden wherever you please.
Colorful 5-pack with bonus bag
Any backyard or balcony gardener will love these durable grow bags.
The multi-color 5-pack comes bundled in a black BONUS grow bag, and is sealed in a clear poly bag to keep your bags clean.
Perfect for gift-giving. Just add a bow and it's ready to go!
Does Dad love to garden? These are great to give as a Father's Day gift.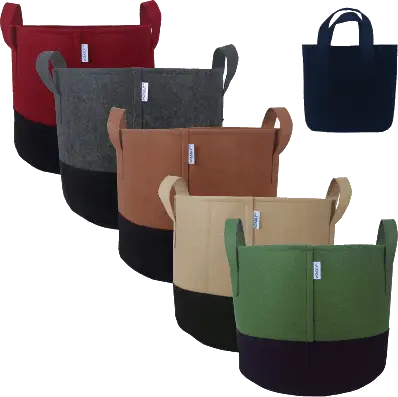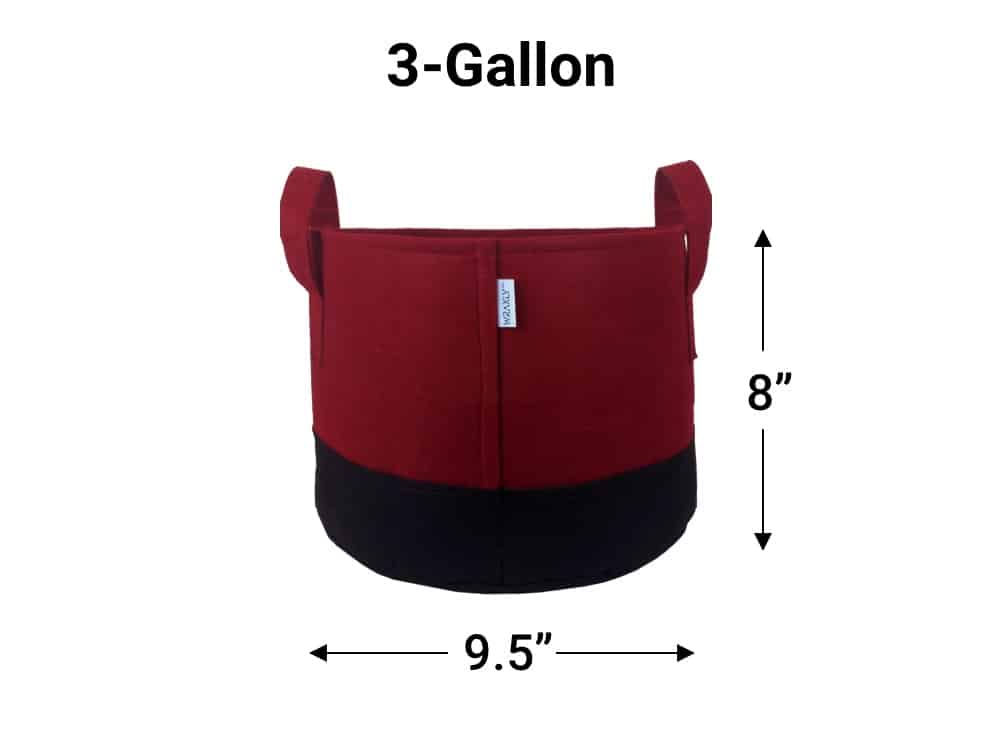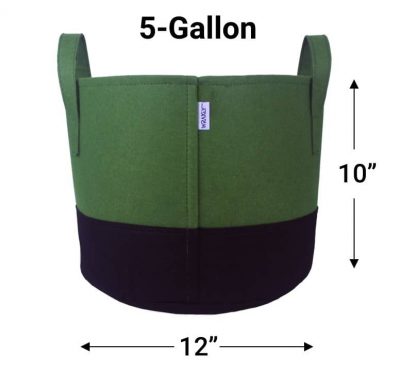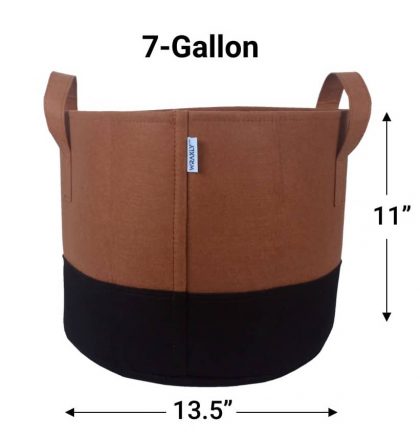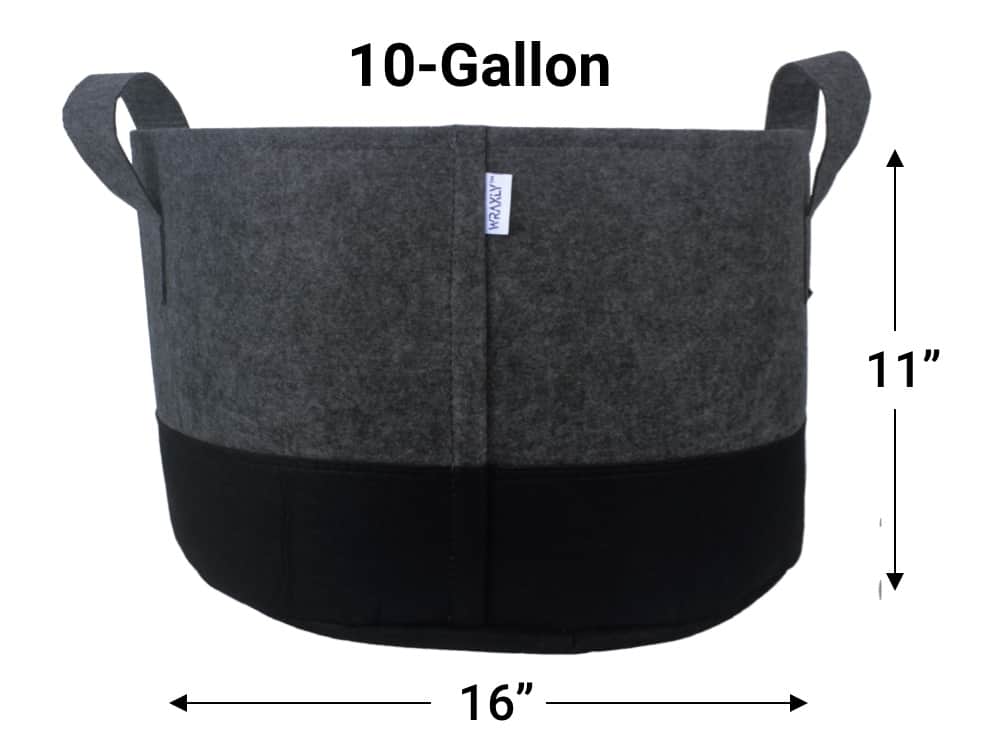 What distinguishes Wraxly's premium grow bags from the competition?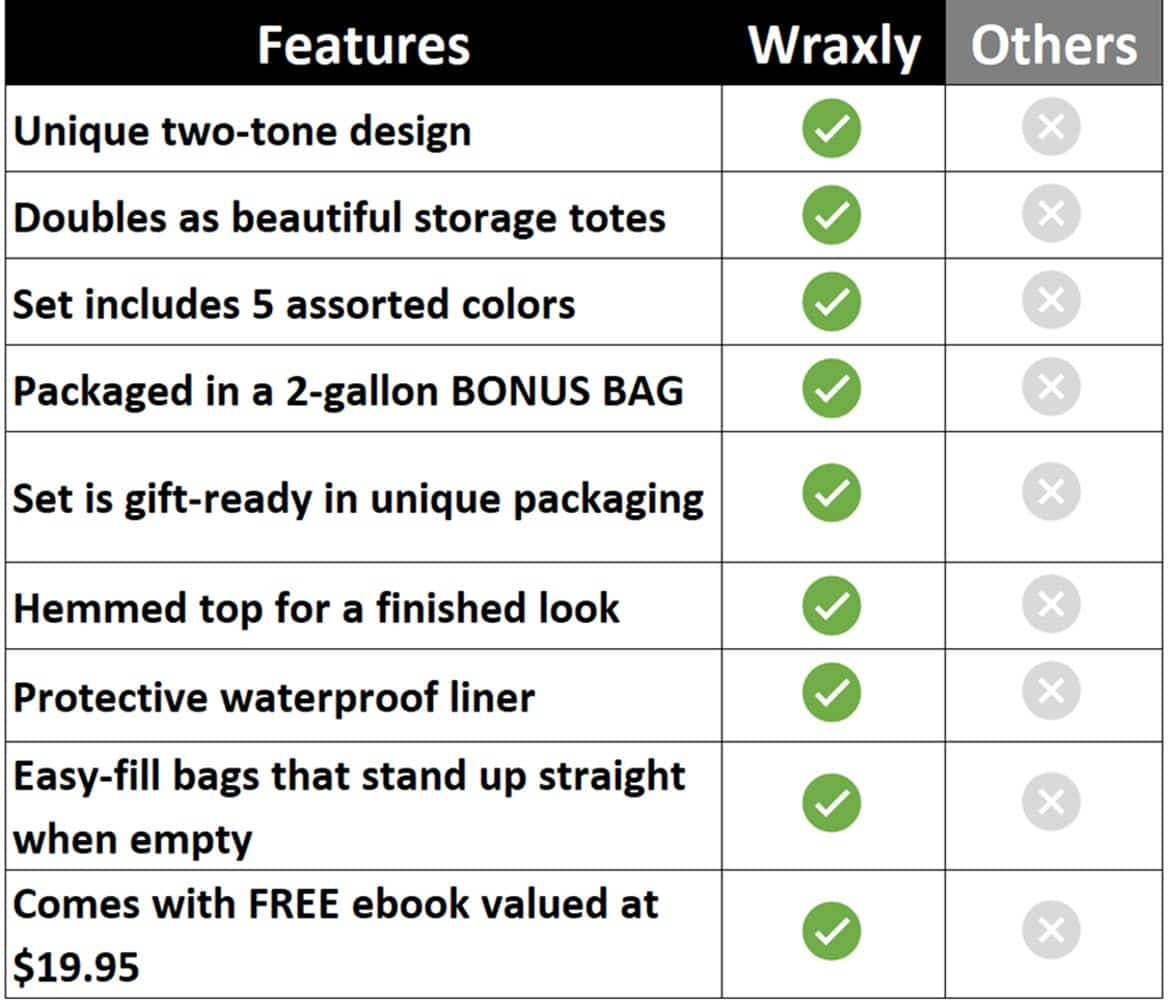 Why are our grow bags less prone to staining than other brands? It's our unique design that protects the colorful fabric with a waterproof liner. This prevents water from draining through the sides and staining the fabric.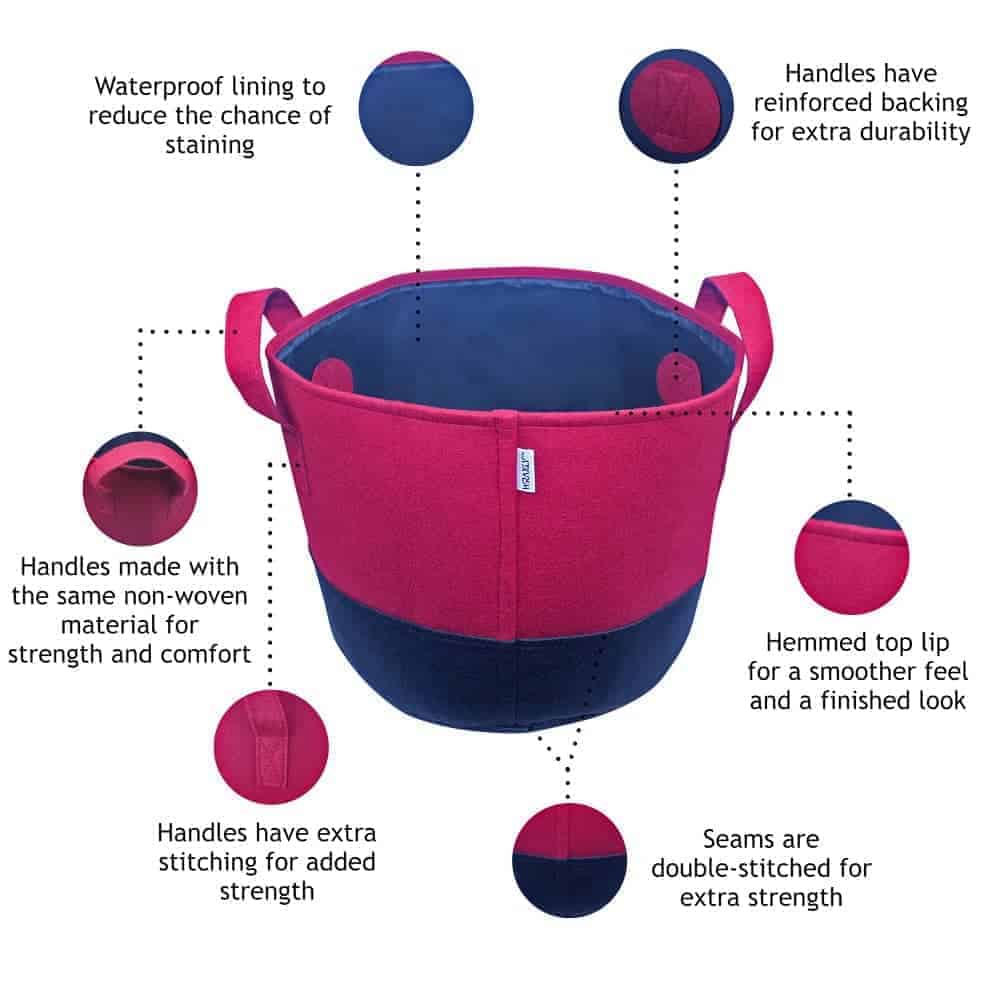 Our premium bags have been manufactured to the highest standards and finished with details that show that we care:
Hemmed top lip

– many of our competitors leave the top of their bags un-hemmed, causing them to feel rough and look unfinished. Our bags are finished with a hemmed top lip, which makes them smooth, more pleasant to use and nicer to look at  

Double-stitching

for strength and durability

Thicker fabric:

Our 2mm non-woven fabric is thicker than what most competitors use, extending the life of our bags and the value for your money

Non-woven handles:

 Our felt handles are made with the same non-woven material as the bag for strength and comfort
What Some of our Customers Say
These are very good looking bags make of thick felt. The colors in the set are beautiful and I was surprised at their quality when I got them. I'll use them for plants in the Spring but right now they're being used for storage and carry groceries. I might have to get another set for the plants now that I see how useful they are and how nice they look in my house.
These are great bags! Nice and thick. For my citrus trees, I needed something that would breathe and dry more quickly than a pot and these were just the ticket! Since these trees are indoors, I do use a tray under them to prevent the moisture from causing problems with my floors, but they're definitely more attractive than a standard black or solid color bag.
A perfect gift for my mother who is an avid gardener with a green thumb. Versatile too as these bags are cute and stylish and can be used for multi-purposes. A convenient way to transfer bigger plants between outdoors and indoors for the winter, without having to break your back carrying a giant ceramic pot.