Before you can grow a successful container vegetable garden, you must not only find a suitable container style, but you'll also need to decide what size that container should be.
The best grow bag size for you to use depends on how many vegetables you hope to grow. For instance, a 10-gallon grow bag will likely accommodate two or three vegetables, while smaller bags are more suitable for individual vegetable plants.
If you want to learn more about how to choose the best fabric grow bag size for your vegetable garden, read on. The sections below will act as a brief guide to help you choose the best grow bag size for you.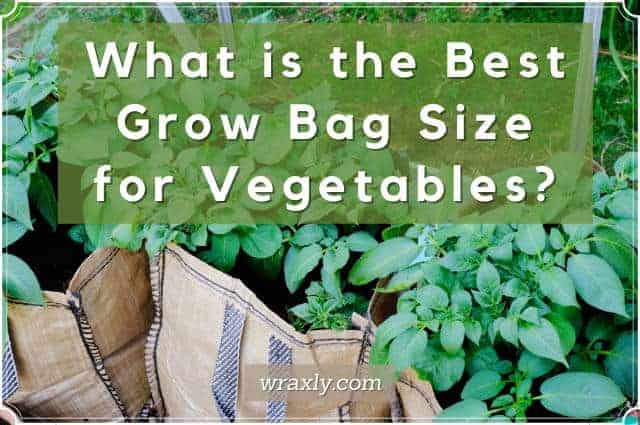 Choosing the Best Grow Bag Size for Your Plants
Grow bags offer you many benefits while growing vegetables, and they come in several different common sizes. If you want to select the best grow bag size for your garden, you'll need to:
Understand the common grow bag sizes
Know how much space your vegetables need
Avoid overcrowding your containers
Those three guidelines will help you choose the ideal grow bag size for your vegetables. The next sections will expand on what each of those steps involves.
What Are Some Common Grow Bag Sizes?
Knowing which grow bag size is right for you begins with knowing which grow bag sizes are out there. Here are a few of the most prevalent grow bag sizes that you'll find:
3-Gallon
5-Gallon
7-Gallon
10-Gallon
How Much Space Does Your Plant Need?
While some vegetables require ample space for their roots to expand, others do not. For instance, small herbs can grow in a comparatively small container, while tomatoes and potatoes often do best in containers that are 7 gallons or more. Study the vegetables you intend to grow before you select a grow bag so that you can ensure your plants have the root space they need.
What Happens if You Overcrowd a Grow Bag?
When choosing a grow bag size, you'll want to avoid overcrowding at all costs. Overcrowding a container causes your vegetables to compete with one another for soil moisture and nutrients. This competition can lead to lower yields and weaker growth habits for your plants.
Recommended Grow Bags
Image
Title
Prime
Buy

Top

AC Infinity Heavy Duty Fabric Pots, 3 Gallon Aeration Grow Bags 5-Pack with 320G Thick Nonwoven Fabric and Multi-Purpose Rings, for Low Stress Plant Training Fruits, Vegetables, and Flowers

Prime

Eligible

Check Price on Amazon

Top

Decorlife 12-Pack Grow Bags, 5 Gallon Thick Fabric Pots for Plants, Sturdy Handles & Reinforced Stitching, Labels Included, Grey

Prime

Eligible

Check Price on Amazon

Top

Top

VIVOSUN 5-Pack 7 Gallon Plant Grow Bags, Heavy Duty Thickened Nonwoven Fabric Pots with Handles

Prime

Eligible

Check Price on Amazon

Top

Wraxly Fabric Grow Bags - 10 Gallon Colorful Two-Tone Felt Planter Pots. Best Gardening Gift for Mom, Dad, and Plant Lovers! Premium Heavy-Duty. [5-Pack of Assorted Colors - Plus Black Bonus Bag!]

Prime

Eligible

Check Price on Amazon
Gardzen 10-Pack 5 Gallon Grow Bags, Aeration Fabric Pots with Handles

Prime

Eligible

Check Price on Amazon
Smirdx Plant Grow Bag, Large Heavy Duty Fabric Grow Pot for Durable Breathe Cloth Planting Container for Potato Carrot Onion, Gardening Outdoor (Black, 15 Gallon / Dia: 24" x H: 8")

Prime

Eligible

Check Price on Amazon
Grow Bag Sizes for Popular Edible Plants
Now that you know a few of the best grow bag size options, let's consider some of the best edible plants you can grow in them. The list below will give you an idea of which plants need a larger growing space and which will survive well in a small container.
3-gallon grow bags: Basil, parsley, lettuce, spinach, rosemary.
5-gallon grow bags: Peppers, eggplant, cucumbers.
7-gallon grow bags: Determinate tomatoes, potatoes, onion.
10-gallon grow bags: Meyer lemon trees, melons, indeterminate tomatoes, squash.
That list above could include countless more vegetables that will thrive with the right care. But no matter which you choose to grow, finding the right container size is what will set your garden on the path to success.
FOR FURTHER READING
Final Thoughts on the Best Grow Bag Size for Vegetables
Providing enough space for your vegetables is crucial. As such, you'll need to know how to select a grow bag that is the right size for your intended use. Next time you want to start a container vegetable garden, refer to the information above to decide which grow bag size is best for you.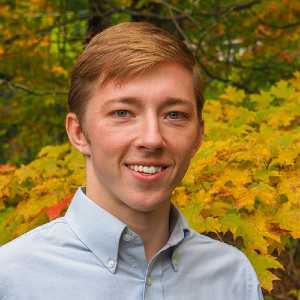 John Haryasz is a freelance writer and landscape designer. In the field of landscape architecture, he has contributed to many successful design projects throughout the country. As a writer, John specializes in creating captivating and informative web content. Through that work, he aims to share his design knowledge and promote engagement with the outdoor world.