A balcony can serve as one of the most enticing features of your home. These spaces afford you an aerial view of your neighborhood and give you a chance to enjoy the fresh air that comes with pleasant weather. Even if your balcony is on the smaller side, there are a few ways that you can enliven it. To help you get started, we've compiled a few of the best ways that you can turn a tiny balcony into your favorite retreat.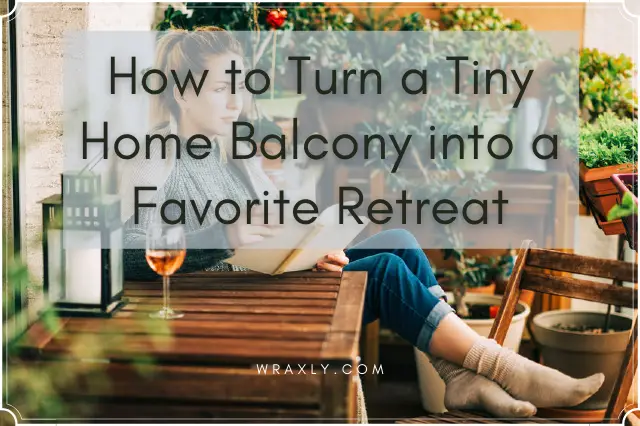 Evaluate Your Space
For this guide, we'll assume that your balcony is relatively small. However, you need a more precise idea of how small your balcony is before you begin the process of transformation. 
Take measurements of your balcony space before you decide to add anything to it. Those dimensions will be the main factor in determining what outdoor features you can add to your balcony.
After you know your measurements, you can proceed to the more exciting stages of creating a retreat on your balcony. Let's continue to discuss some of the best tactics you can use to improve your balcony space.
Improve Privacy
People often view their outdoor living spaces as an extension of their indoor living spaces. Balconies are no different.
One of the main benefits of your indoor areas is the privacy you enjoy. As such, one of your first goals in redesigning your balcony should be to mimic that same degree of privacy. This can be difficult depending on how exposed your balcony is. It might be possible for people to view your balcony from the street level or from balconies nearby.
Take some time to recognize where you need privacy most. Then you can begin working to create a visual barrier along those lines of sight. Here are a few of the best ways that you can add some privacy to your existing balcony:
Adding large plant species
Hanging canvases/curtains
Setting up a divider
Remember that the way you create privacy is more than a functional activity. While it is important that you block the view your neighbors have of you, you should also choose a form of privacy that is aesthetically pleasing and works with your overall design.
Recommended Privacy Screens
Image
Title
Prime
Buy
LOVE STORY 3' x 10' Charcoal Balcony Screen Privacy Fence Cover UV Protection Weather-Resistant 3 FT Height

Prime

Eligible

Check Price on Amazon
DearHouse Balcony Privacy Screen 3.5ft x16.5ft, Includes 35 pc Cable Ties

Prime

Eligible

Check Price on Amazon

Top

Balcony Decorative Screen Set with Stand, (Square-Black)

Prime

Eligible

Check Price on Amazon
DOEWORKS Expandable Fence Privacy Screen for Balcony, Faux Ivy Fencing Panel - 4PACK

Prime

Eligible

Check Price on Amazon
OAK LEAF Balcony Privacy Screen 3 x 16.5 ft with 39 ft Rope and 38 Zip Ties

Prime

Eligible

Check Price on Amazon
SUNNY GUARD 3'x10'Balcony Privacy Fence

Prime

Eligible

Check Price on Amazon
Add Container Plants
Growing plants is one of the most reliable ways to enhance the experience of any outdoor area. Healthy plants offer beautiful flowers and foliage and are one of the most important elements in your balcony retreat.
As is the case with any planting project, adding plants to a balcony requires you to understand each plant's specific growing needs. But the unique environmental factors of a balcony call for some deeper consideration when choosing balcony plants.
Most obviously, a balcony does not come with any soil. That's why you will need to plant your balcony plants in containers. Containers give your plants a place to set their roots and give you the chance to create the ideal soil mix for the plants you wish to grow. When selecting a container for your balcony garden, consider these qualities:
Drainage
Size
Exterior appearance
If you can find a good container and fill it with nutrient-rich soil, you are well on your way to growing healthy plants on your balcony. Still, there are some other considerations you should make when maintaining balcony plants.
For example, balconies may face stronger winds compared to ground-level planting areas. In response to those windy conditions, you should consider giving some of your plants winter wind protection. As an alternative, you can continue growing some plants indoors during the colder months.
Consider Seating Options
Plants are a great starting point for any outdoor design. But seating can make such a space even more alluring. The right seat can be the key to you enjoying your balcony for hours on end.
Again, the seat you choose will depend on the space you have. Some balconies have enough room for a small bench. Others might only permit a single chair. As a more exciting option, you could find a way to connect a hammock to your balcony railings.
As you consider your seating options, you might need to be a bit creative. For instance, your balcony might be too small for new furniture. In that case, you can try using blankets and pillows to make a small lounge area on the floor of your balcony.
Regardless of how you choose to add seating to your balcony, don't forget that your balcony is open to the outdoor elements. That means that you should only choose furniture that can withstand different types of weather. Otherwise, you will need to bring your balcony seating indoors before each storm. 
Recommended Seating Sets
Create a Space for Dining
If you have enough space for furniture on your balcony, you might want to set up a place for outdoor dining. Even with a small space, you may still have the chance to make a breakfast nook where you can enjoy your morning coffee. Small café dining sets are often ideal for balcony dining.
As was the case with your outdoor seating, you'll want to select a dining set that is weatherproof. After that, you can focus on visual appeal. Once you find the right set, you will be ready to indulge in a weekend brunch in your balcony retreat.
Recommended Outdoor Dining Options
Image
Title
Prime
Buy

Top

Nuu Garden 3 Piece Patio Bistro Sets Cast Aluminum Bistro Table Set Outdoor Patio Furniture with Umbrella Hole for Patio Balcony, Black

Prime

Eligible

Check Price on Amazon

Top

JOIVI Outdoor Wicker Bistro Set, 3 Piece Rattan Dining Table Set with Cushioned Chairs, Space Saving Patio Conversation Set for Balcony Garden, No Assembly Required, Gray

Prime

Check Price on Amazon

Top

Top

Tangkula 3 PCS Patio Folding Bistro Set, Outdoor Acacia Wood Chair and Table Set w/Padded Cushion& Round Coffee Table, Ideal for Indoor Patio Poolside Garden (Cream)

Prime

Check Price on Amazon

Top

OUSHUAI 3 Piece Folding Patio Dining Set,Outdoor Folding Tables and Chairs Bistro Set with 2 Folding Chairs for Garden Backyard Lawn Deck All Weather White

Prime

Eligible

Check Price on Amazon

Top

Shintenchi 3 Pieces Patio Swivel Bar Set, All Weather Textile Fabric Outdoor High Bar Stool Bistro Set with 2 Bar Chairs and Glass Table for Home, Backyard, Garden, Lawn, Porch (Brown)

Prime

Eligible

Check Price on Amazon

Top

Christopher Knight Home Coronado Acacia Wood Bistro Set, 3-Pcs Set, Teak Finish

Prime

Eligible

Check Price on Amazon
Balcony Lights
Lighting allows you to extend the amount of time you can spend on your balcony retreat. If you want to use your balcony at night, there are plenty of suitable lighting fixtures that will allow you to do so.
Start by identifying your nearest outlets. Considering your balcony is attached to your indoor living area, it shouldn't be too difficult to find a power supply.
As with any addition to your balcony retreat, the lighting you choose is a matter of personal taste. String lights are one of the most popular options for balconies. You can wind such lights around your balcony railing or hang them to create a soft glow from above. 
Recommended Balcony Lights
Image
Title
Prime
Buy
Outdoor String Lights 25 Feet G40 Globe Patio Lights with 27 Edison Glass Bulbs (2 Spare)

Prime

Eligible

Check Price on Amazon
Afirst Outdoor String Lights 20FT with 22 Edison Bulbs Vintage Bistro Lights Waterproof

Prime

Eligible

Check Price on Amazon

Top

JURVEW Outdoor String Lights, 38ft Color Changing Patio Lights Waterproof, Smart LED String Lights with Music Sync Mode, Timer, App & Remote Control

Prime

Eligible

Check Price on Amazon
LED Rope Lights Outdoor, 50 Ft 300 LED (Warm White)

Prime

Eligible

Check Price on Amazon
CLASShine Outdoor String Lights, 48ft Dimmable Patio Lights with RGB Glowing String, Remote Control, Multi Lighting Modes

Prime

Eligible

Check Price on Amazon
Shield Yourself from Sun, Wind, and Rain
Keep in mind that your balcony is an outdoor space and that foul weather can make your balcony experience a miserable one. Take some preemptive action to ensure that the weather does not ruin your retreat.
Excessive sun exposure can overheat your balcony, strong winds can make it too chilly, and rain will make it too wet. Try to recognize if any of those factors will detract from your balcony retreat and respond accordingly.
An umbrella can help give you some shade and shield you from precipitation. Also, the same dividers you use to make privacy can help minimize wind patterns. By controlling your environment, you stand a better chance of creating a comfortable balcony retreat.
Cover the Floor and Walls
Making a balcony retreat is all about developing a pleasant setting. That is why it is important to notice how existing features can detract from your design vision.
Many balconies come with concrete floors or are next to ugly building walls. If that is the case for your balcony, you might want to cover some of the unattractive surfaces.
To cover walls, you could add a lattice structure with climbing vines. Or you could use more of the curtains or panels you already considered for privacy.
You'll also find that there are some interesting ways to improve the appearance of your balcony floor. As mentioned earlier, you could add a new rug. Or you could opt for a set of decking panels. Those panels often interlock and are a quick way to cover your balcony floor.
Recommended Flooring
Image
Title
Prime
Buy

Top

Domi Outdoor Living Patio Deck Tiles, 12 x 12 inches Composite, Dark Grey

Prime

Eligible

Check Price on Amazon

Top

Top

Interbuild Acacia Hardwood Interlocking Patio Deck Tiles, 12" × 12" (Pack of 10) - Golden Teak

Prime

Check Price on Amazon

Top

Interlocking Deck Tiles 10 Pack - Snap Together Wood Flooring | 12 x 12 Acacia Hardwood

Prime

Eligible

Check Price on Amazon

Top

Acacia Wood Outdoor Flooring Interlocking Deck Tiles, 10pcs 12" x 12"

Prime

Eligible

Check Price on Amazon

Top

MERCHY HERO Balcony Flooring – 12-Pack Interlocking Deck Tiles – 12 x 12-inch Floor Tiles – Waterproof and Weatherproof

Prime

Eligible

Check Price on Amazon

Top

PANDAHOME 22 PCS Wood Plastic Composite Patio Deck Tiles, 12"x12" Interlocking, 22 sq. ft - Mocha

Prime

Eligible

Check Price on Amazon
Add Artificial Plant Life
Some balconies are on the north side of a tall building. In that setting, plants won't find the light they need to grow. But if you still want some greenery, there are some alternative ways you can get it.
If your balcony does not support real plant life, you'll have to settle for some fake plants. Not everyone likes the look of an artificial plant. But if that look doesn't bother you, there is nothing stopping you from putting fake plants of all shapes and sizes on your balcony.
Artificial plants may not add life to your balcony retreat, but they come with some advantages. Mainly, you'll have a consistent amount of greenery that calls for no on-going plant maintenance.
Recommended Artificial Plants
Image
Title
Prime
Buy
Set of 2 - Pre-Potted 24" High Ball Shaped Boxwood Topiary- 16" Diameter - Plastic Pot

Prime

Check Price on Amazon

Top

HaiSpring Artificial Olive Tree 6ft (71'') Fake Silk Perfect and Realistic, 1080 Leaves…

Prime

Eligible

Check Price on Amazon
4' Spiral Boxwood Artificial Topiary Trees Outdoor in Plastic Pot (2 Pack Lush)

Prime

Eligible

Check Price on Amazon
ArtBloom 24 Bundles Outdoor Artificial Flowers UV Resistant

Prime

Eligible

Check Price on Amazon
Fopamtri Artificial Areca Palm Plant 6 Feet Fake Palm Tree with 20 Trunks

Prime

Eligible

Check Price on Amazon
INQCMY Artificial Hanging Flowers in Basket, 12 inch Coconut Lining

Prime

Eligible

Check Price on Amazon
Make the Space Functional
Most of this guide deals with ways to make your balcony an appealing area for relaxation. But don't miss the opportunity to make your balcony a functional space.
A balcony is a great place to dry clothes or grow herbs for your kitchen. Adding such functionality can make using your balcony that much more rewarding.
Wrapping Up
Transforming a balcony into your favorite retreat is a lot easier than you might think. After some practical considerations related to the space you have, you can then turn your balcony into a restorative oasis. Fortunately for you, getting started is as easy as following the tips in this article.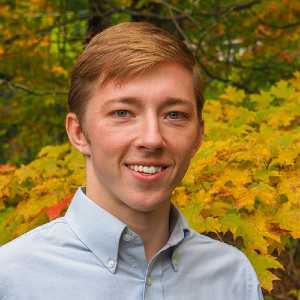 John Haryasz is a freelance writer and landscape designer. In the field of landscape architecture, he has contributed to many successful design projects throughout the country. As a writer, John specializes in creating captivating and informative web content. Through that work, he aims to share his design knowledge and promote engagement with the outdoor world.