A grow bag's lifespan depends on several factors, including its materials and how well you use and maintain it. Ideally, a grow bag can last ten years before becoming unusable. Following proper cleaning guidelines, using correct storage methods, and avoiding undue damage will contribute most to grow bag longevity.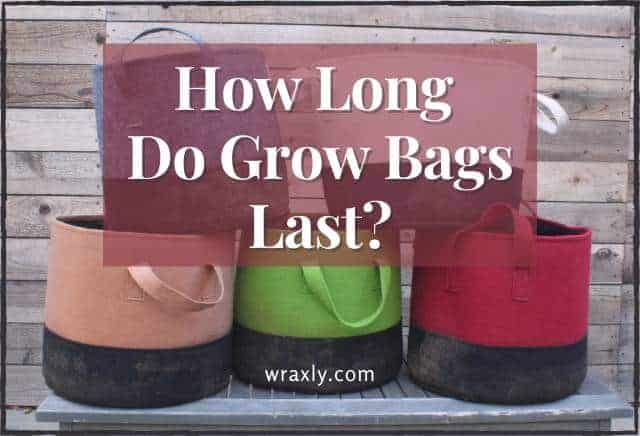 How to Make Your Grow Bag Last Longer
There is no guarantee that a grow bag will last a decade, but there are some actions you can take to give yours the best chance to last that long. The next sections will reveal a few of the best ways to get the most out of your garden grow bag.
Select a Grow Bag with High-Quality Materials
Grow bag longevity begins with the construction of the grow bag itself. The longest-lasting grow bags are typically those that have reliable materials.
Most of the leading grow bags on the market today consist of bonded, nonwoven fabrics. Nonwoven fabrics give grow bags enough stiffness to hold their form while remaining breathable and allowing water to drain freely.
Opting for a grow bag with cheap construction is an unwise approach from the start. By contrast, if you take time to evaluate the materials of a grow bag before you make a purchase, you stand a better chance of buying one that will serve you well for many seasons to come.
Recommended High-Quality Grow Bags
Wraxly Fabric Grow Bags – 7 Gallon Colorful Two-Tone Planter Pots. Best Gardening Gift for Plant Lovers! [5-Pack of Assorted Colors – Plus Black Bonus Bag!]
PERFECT GIFT FOR GARDENERS - Our 5-pack is nicely packaged in a 2-gallon black grow bag. The color selection and two-tone color scheme make these bags a delight to give and receive as a gardening gift for men and women. Know someone who likes to organize? These bags also make the best gifts as totes, containers, and storage bags.

THE ORIGINAL TWO-TONE GROW BAGS - Wraxly's unique design elevates plant grow bags to a whole new level. Wraxly's Original Two-Color Premium Grow Bags aren't just for plants. They organize and beautify both your home and garden. The soft felt material makes these foldable multi-purpose bags ideal for storing toys, clothes, laundry, towels, books, blankets and more.

GROW HEALTHIER PLANTS - Cloth grow pots prevent roots from circling and instead promotes air-pruning for bigger, healthier, and happier plants. Our nonwoven fabric provides excellent drainage and allows your roots to breathe. Promotes healthy soil microbes.

EASY-FILL BAGS - Our bags are made with high density, 2mm nonwoven fabric which makes our plant pots sturdy enough to stand up straight when empty. Allows for easy planting of your flowers and vegetables. Makes an ideal tomato bag, or as an all around gardening pot. Washable and reusable.

NO RISK PURCHASE - We know you have options, so we want to make buying from us the easiest choice, and thats why we offer you our Wraxly Guarantee. If for any reason our product doesnt meet your standards, just send it back our way for a replacement or a full refund! The choice is you
Prices pulled from the Amazon Product Advertising API on:
Product prices and availability are accurate as of the date/time indicated and are subject to change. Any price and availability information displayed on [relevant Amazon Site(s), as applicable] at the time of purchase will apply to the purchase of this product.
Clean Your Grow Bag Regularly
If you want to get a better idea of how long your grow bag will last, consider your cleaning habits. Regular cleaning help preserve the integrity of your grow bag, which helps it remain durable for longer.
Neglecting cleaning will allow dirt and grime to accumulate in your grow bag. Eventually, this growing filth will cause the materials to degrade more quickly.
The best way to clean a grow bag is by hand. Generally, you'll want to clean your grow bags at least once per year, usually just before storing them at the end of the season. The following section will give you a quick and general overview of what that process looks like.
How to Clean a Grow Bag
Cleaning is vital to making your grow bag last longer. Fortunately, you can complete the process by following these straightforward steps:
Empty your grow bag completely
Remove hardened and sticky materials
Allow your grow bag to dry completely
Soak your grow bag in a mixture of water, baking soda, and dishwashing liquid
Scrub the bag with a soft bristle brush
Rinse your bag thoroughly
Allow your grow bag to dry completely
There are a few more details you should know about the best way to clean a grow bag. But the steps in the list above should give you a firm general understanding of what you'll need to accomplish.
Know How to Store Your Grow Bags
After you clean your grow bag at the end of the season, your next step is to store it the right way. You should allow your grow bag time to dry entirely before you store it. Then fold your grow bag and store it in a cool, dry place.
Following those guidelines will give you a clean grow bag that is ready to use when spring returns. Proper storage, paired with sufficient cleaning, also has a significant impact on how long your grow bag lasts. 
FURTHER READING
---
---
Protect Your Grow Bag from Damage
Our final tip for helping your grow bag last longer is to protect it from any unnecessary damage. You'll use plenty of sharp, bladed tools while tending the plants in your grow bag. Be sure to avoid cutting or puncturing your grow bags while you work.
Causing accidental damage to your grow bag is easier than you might expect. Remaining vigilant regarding when and how such damage can occur will help you protect your grow bag, thus helping it survive longer in peak condition.
Final Thoughts
Grow bags can be quite long-lasting if you know how to use and care for them. Follow the advice on cleaning, storage, and general maintenance described above, and you may have the chance to use your grow bag for a decade or more.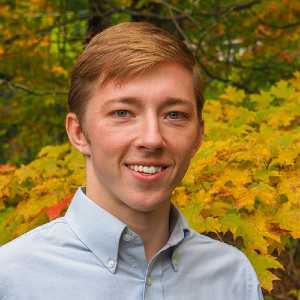 John Haryasz is a freelance writer and landscape designer. In the field of landscape architecture, he has contributed to many successful design projects throughout the country. As a writer, John specializes in creating captivating and informative web content. Through that work, he aims to share his design knowledge and promote engagement with the outdoor world.