Many gardeners focus on flowers as the main way to bring visual interest to their planting schemes. However, the captivating textured masses that native grasses create can be equally impressive. The challenge is finding a grass species that grow well where you live. Those living in Southern California have several native grass options to choose from, as this list will soon reveal. 
Bog Rush, Juncus effusus ssp. Pacificus
Technically, bog rush is a rush plant rather than a true grass species. Despite that classification, the appearance of this plant is grass-like, and many gardeners use this plant the same way they would with a grass species. For those reasons, we've included bog rush on our list of grasses to grow in Southern California.
Bog rush has long, slender stems that reach about two to three feet tall. As it expands, this species forms dense clumps in areas of sunlight or shade. However, its growth rate is generally slow, making it a species that is easy to control in the garden.
Canyon Prince Wild Rye, Leymus condensatus 'Canyon Prince'
There are a few grass species that go by the name wild rye and grow well in the hot climate of Southern California. One of the best choices among those wild rye options is a cultivar called canyon prince wild rye.
Canyon prince wild rye has slender foliage with a light bluish-green color. It often grows in dry, rocky areas where it spreads in clumps that are about three feet tall and six feet wide. This cultivar also has flowers that stand erect above the foliage. Those flowers are not the most colorful, but they are incredibly long-lasting each year.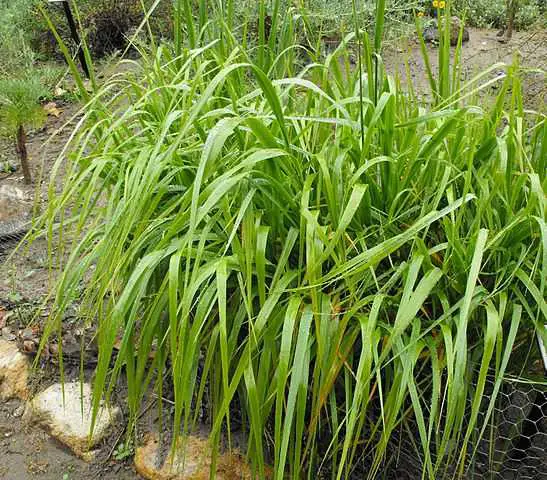 Deergrass, Muhlenbergia rigens
The impressive foliage of deergrass is one of its primary selling points. Each leaf is narrow and can reach about three feet long. The foliage also holds lovely hues such as silver and purple. Those colors are sure to stand out and make this plant much more than a contributor to background greenery.
What makes deergrass so well suited to Southern California is its love for warm weather and its preference for sandy, well-draining soils. If you can meet those needs, deergrass will reward you with its attractive leaves and its ability to reduce erosion.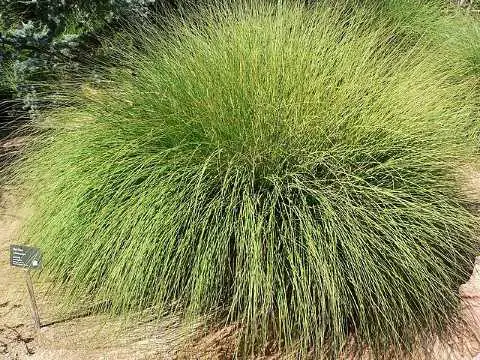 Foothill sedge, Carex tumulicola
Foothill sedge is another plant that is not technically a grass but has distinct grass-like qualities. This plant grows low to the ground in rounded clusters. It has a set of thin leaves, each of which has a deep green color.
This plant grows around San Luis Obisbo and along the coast to the north. However, it also has healthy populations on the Channel Islands, just off the coast of Santa Barbara. In those settings, you can find foothill sedge growing in meadows and other open places. As its name suggests, this plant thrives in the foothills, surviving elevations of 4,000ft and lower. 
Giant Wild Rye, Elymus condensatus
Giant wild rye grows along the California coast from San Diego past San Jose. This plant is drought-tolerant and offers green foliage all year round. Giant wild rye is also the original wild rye species that botanists have used to create many cultivars, such as the canyon prince wild rye, which we mentioned earlier on our list.
The large size of giant wild rye makes it stand out from other grasses. At maturity, it can reach six feet tall and can spread even more than that. Fortunately, this plant does not form aggressive colonies. Instead, it expands into new territory at a moderate rate, making it easy to manage for most gardeners.
Horsetail Reed, Equisetum hyemale
What makes horsetail reed different from the other grasses on this list is its preference for moist conditions. While other Southern California grasses love dry soils, horsetail reed is more likely to grow along riverbanks and around ponds and lakes.
Horsetail reed is also a highly aggressive plant that spreads quickly when it finds a suitable growing environment. This plant also has uses outside of the garden. Its bristles are sturdy enough to help clean cookware and musical instruments. Throughout history, people have also used this plant to make sandpaper.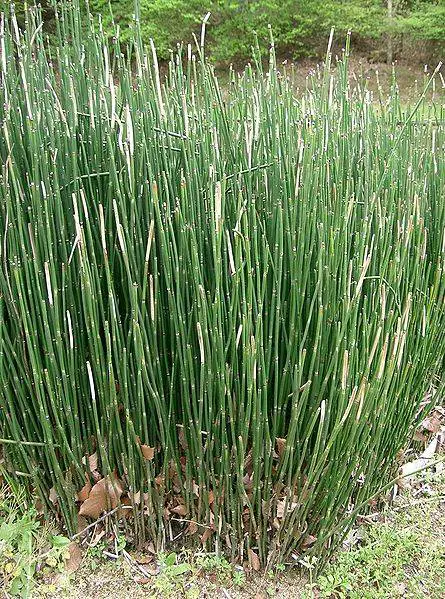 Junegrass, Koeleria macrantha
Junegrass is an upright species that blooms in the early summer. When those blooms arrive, they form thin spikes that are about five inches long and stand above the foliage. The leaves are also interesting as they often show a two-toned coloration. While the base of the leaves is green, the tips can be a lighter grey color.
Excellent drainage is a prerequisite for anyone who hopes to grow this plant. Try finding a planting location that mimics the rocky, dry natural settings that junegrass loves. It also helps to grow this plant in an open location where it can spread freely.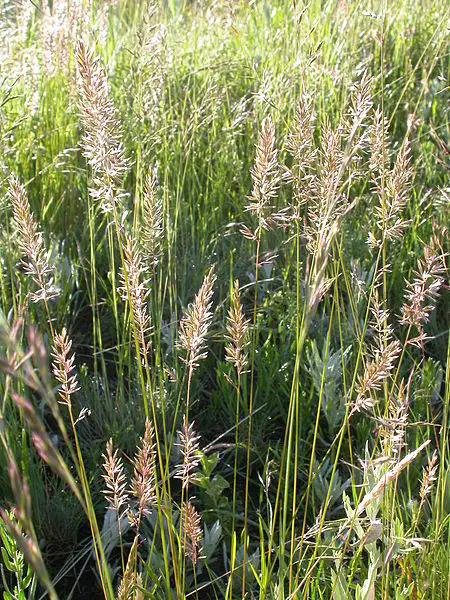 Mosquito Grass, Bouteloua gracilis
Mosquito grass is a versatile plant that grows in many settings. It survives in a broad range of hardiness zones, from zone three to zone ten, and in many different types of soil. As long as the plant does not grow where the ground is exceptionally wet, it will perform well.
The fuzzy flower spikes and the dense foliage of this plant are what make it a welcome addition to many planting plans. For those in Southern California, you won't need to worry about mosquito grass drying out, as this plant's drought tolerance is as strong as any other.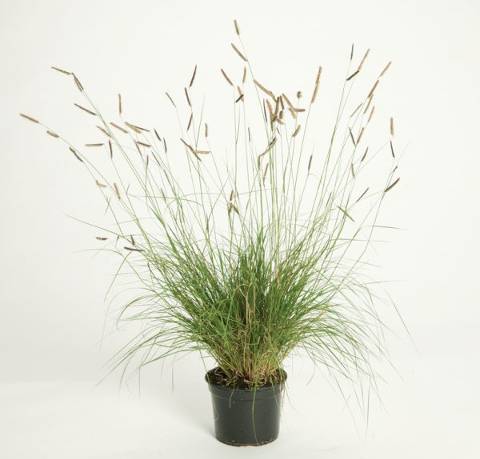 Purple Three Awn, Aristida purpurea
The natural growing range of purple three awn spans from Tijuana to Death Valley National Park. The reddish-brown flowers of this plant are what inspire its common name. Those flowers appear in early spring and sway freely in the breeze.
Overall, this species has a fountain-like form with leaves that are just loose enough to have a slight arching shape. With a monthly watering, purple three awn will adapt well to most Southern California growing settings. This plant is also a fantastic native alternative to the invasive grass species.
You may also be interested in: How Fast Does Clover Grow From Seed
Growing Native Grasses in Southern California
Growing plants can be a challenge in Southern California. The heat and dryness present in the region cause many species to struggle for survival. However, growing grasses in this region are far from impossible. What matters most is finding a suitable species to plant in your garden. After that, you'll need to understand a few important basics about caring for plants in Southern California.
Understand Hardiness Zones in Southern California
To grow grasses in Southern California, you need to understand which hardiness zones are present in that area. Zones ten and 11 account for most of the landscape in that region. However, you can also find areas that are cool enough to belong to zone six.
Check the hardiness zone in your town prior to selecting any plants for your garden. Only plants that can survive the degree of heat present in your location will perform well season after season.
Find Drought-Tolerant Grass Species
Drought tolerance is the next key factor to consider when choosing any plant for a Southern California garden. Along with being hot, this climate can also be quite dry and have loose, well-draining soils.
The grasses you select should prefer dry air and soil. Otherwise, they will quickly become stressed and call for frequent watering if you want them to survive at all. In keeping with this notion, most of the plants in our list tolerate drought very well.
Know How to Incorporate Grasses in Your Planting Designs
We've introduced a few of the best grass species for Southern California, and we have covered a few technical matters that will help keep them alive. Before we conclude, let's consider another aspect of growing grasses in your garden. To be successful, you'll need to know how to incorporate grasses into a planting plan.
Grasses may not be the first group of plants people think of when they want to boost the visual effect of their gardens. However, grasses can have a surprising impact on the overall look and feel of your garden spaces. Generally, healthy garden grasses can offer you:
Intriguing textures
Neutral background greenery
Privacy
Some gardeners use grasses as nothing more than a beautiful background in front of which your flowering species can take center stage. Other gardeners recognize that grasses can stand out on their own. The textures and color of grass species allow them to add sufficient ornamental value on their own.
Grasses can also have a functional use. Species that grow large enough can increase privacy for your yard. The dense foliage that many grasses have makes them well suited to this role as long as they grow tall enough. You'll also find that grasses offer some versatility as many species are small enough to grow in containers.
Final Thoughts on 9 Native Grasses for Gardeners in Southern California
Adding grasses to your garden starts with finding the right plant varieties for your region. Anyone living in Southern California will be happy to know that they can easily find a plant in this category. Choosing one of the nine species in the list above is a fantastic place to begin your search.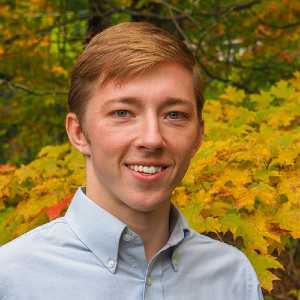 John Haryasz is a freelance writer and landscape designer. In the field of landscape architecture, he has contributed to many successful design projects throughout the country. As a writer, John specializes in creating captivating and informative web content. Through that work, he aims to share his design knowledge and promote engagement with the outdoor world.