In this comprehensive review and rating, we'll delve into the remarkable Briggs & Stratton PowerProtect Home Standby Generators, exploring the exceptional features that make them the ultimate choice for uninterrupted power in your home.
Briggs & Stratton has set a new standard in home standby generators with the introduction of the 13kW, 18kW, and 22kW PowerProtect™ models. These generators are designed to cater to the power needs of homeowners, and they come with a range of features that will make you want to invest in one.
When it comes to ensuring uninterrupted power for your home, Briggs & Stratton's latest offering will blow you away. These powerhouses are ready to transform your household. Let's dive into what makes them truly exceptional.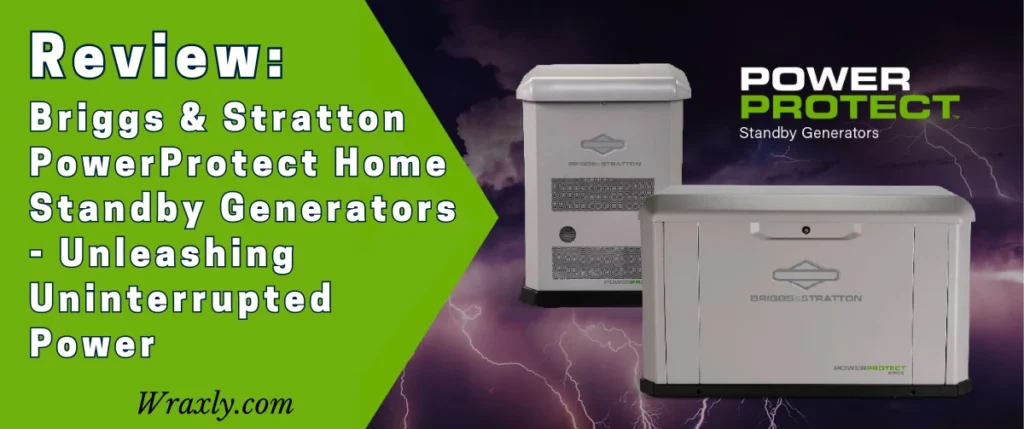 Unrivaled Air-Cooled Home Standby Generators: Harness the Power
Discover the pinnacle of air-cooled home standby generators with Briggs and Stratton's exclusive NGMax™ technology, guaranteeing you unmatched power when running on natural gas. Superior motor starting capability ensures that even large appliances like air conditioners start effortlessly.
From the nimble and versatile 13kW unit to the commanding 26kW model, the Briggs & Stratton® PowerProtect lineup features a diverse range of models to cater to a wide array of needs. All these models are accompanied by the industry's most extensive and longest warranty, delivering the ultimate peace of mind for your investment.
Tailored Power Solutions to Suit Your Needs
Briggs & Stratton understands that everyone's power requirements differ. That's why they offer a diverse range of generator models, each designed to meet specific needs.
PowerProtect 13kW: Compact and Versatile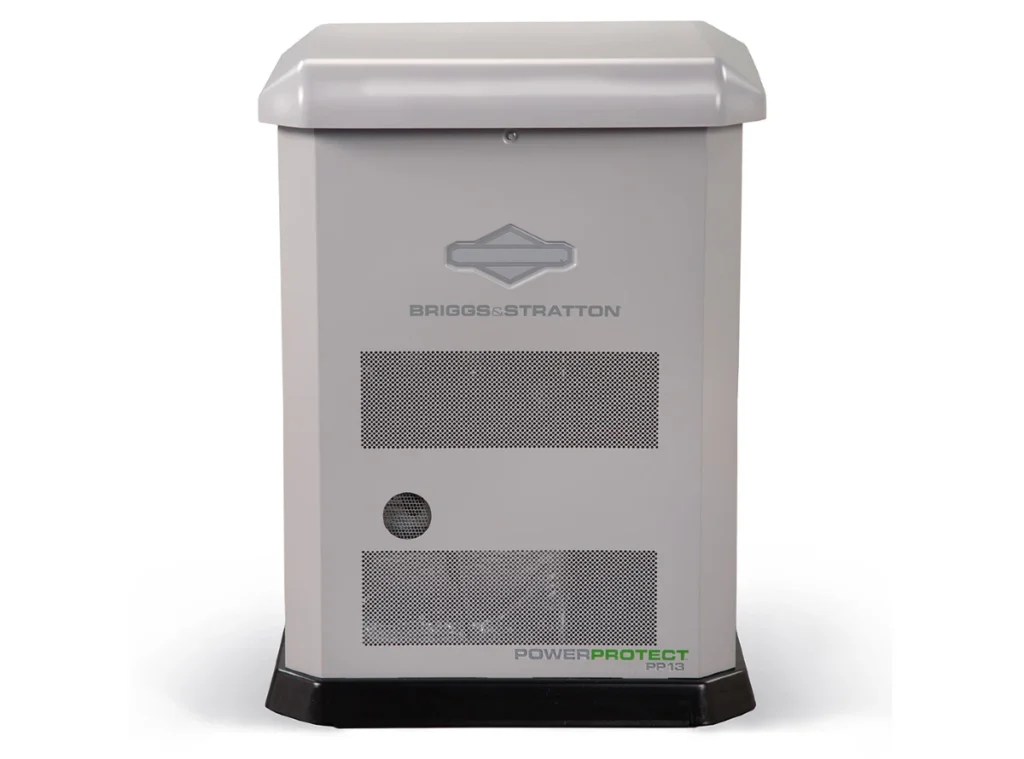 Featuring the smallest footprint in its class, the PowerProtect 13kW is the ideal backup power solution for those tight spaces and narrow lot lines. With an impressive 37 kVA motor starting capability, this compact powerhouse ensures a smooth start for large appliances. Its intelligent design, including a front exhaust, provides ultimate installation flexibility.
PowerProtect 18kW & 22kW: More Power, Smarter Choice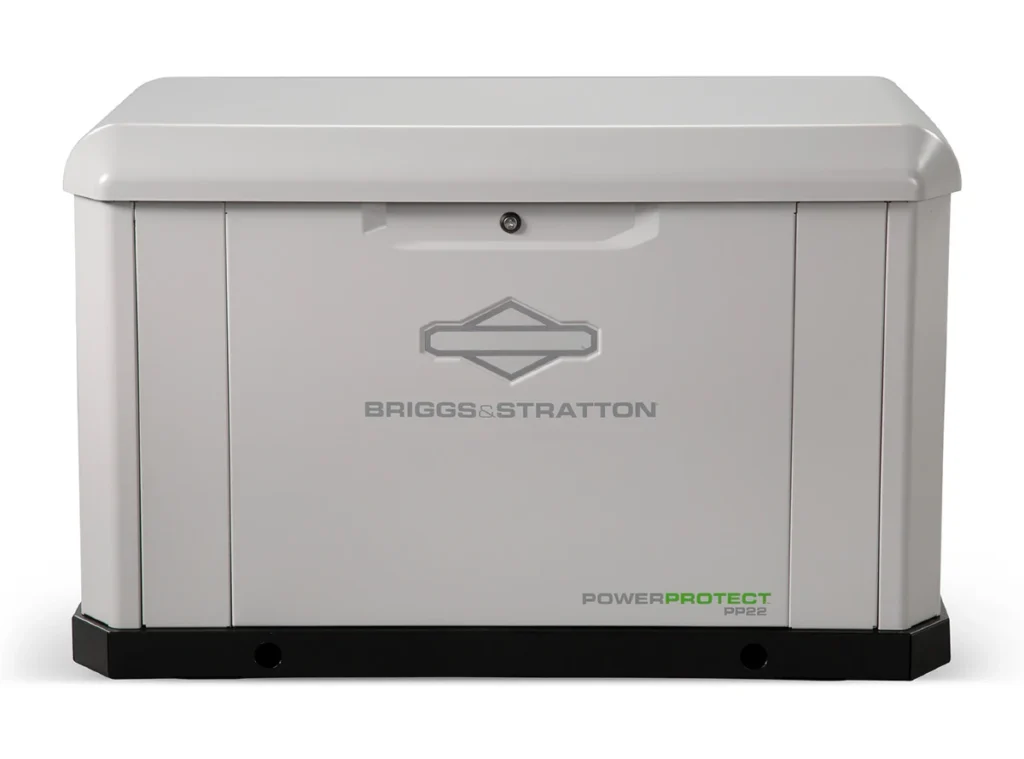 Why pay for more power than necessary? The Briggs and Stratton PowerProtect 18kW and 22kW models deliver reliable and affordable power. With a low cost per kilowatt (kW), you can rest assured that you're making an economically savvy choice. Find out more about the cost per kW to make an informed decision.
PowerProtect 26kW: Unmatched Power for Your Home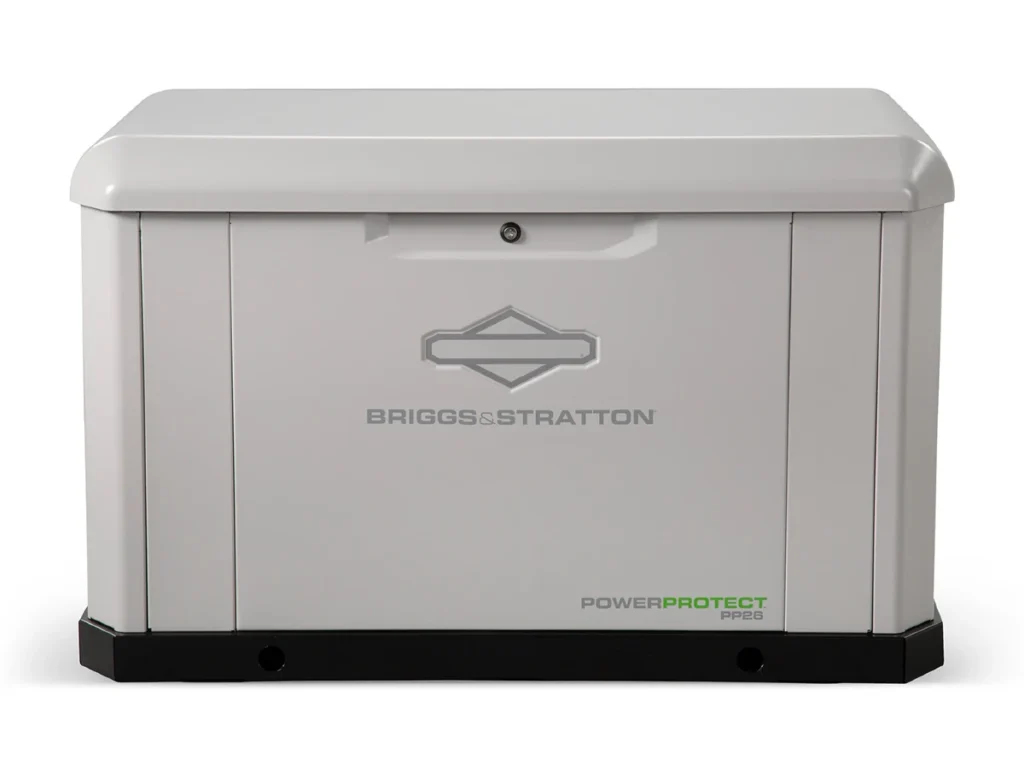 The PowerProtect 26kW was not only the first 26kW home standby generator on the market but remains the most potent air-cooled home standby generator to this day. With 26kW of dependable power at your disposal, it can effortlessly supply electricity to large homes, multiple air conditioners, swimming pools, and more, ensuring you don't have to compromise on comfort during a power outage.
Maximize Value with Briggs & Stratton Standby Generators
When comparing the power output on natural gas (NG) and Manufacturer's Suggested Retail Price (MSRP) of Briggs & Stratton's 18kW and 22kW home standby generators to those of leading competitors with similar or higher output, the choice is clear. Briggs & Stratton offers the best value and the lowest cost per kilowatt (kW).
The calculation is straightforward. Just divide the generator's MSRP by the kilowatts (kW) of power output on NG. Regardless of the fuel type, choosing a Briggs & Stratton home standby generator ensures that you receive the most power for your money.
| Home Standby Generator Models | Power Output NG (kW) | Cost/kW NG |
| --- | --- | --- |
| Briggs & Stratton 18kW | 18 | $300 (Lowest MSRP) |
| Competitor 20kW | 18 | $302 |
| Leading Competitor 22kW | 19.5 | $282 |
| Briggs & Stratton 22kW | 22 | $262 (Lowest Cost/kW) |
| Leading Competitor 24kW | 21 | $279 |
| Leading Competitor 26kW | 22.5 | $281 |
Investing in a Briggs & Stratton standby generator not only ensures reliable power but also provides unbeatable value for your hard-earned money.
पेशेवरों:
Unprecedented Power Range: The 13kW, 18kW, and 22kW models provide power options for all homeowners.
Cutting-Edge NGMax™ Technology: These generators maximize power output when running on natural gas, offering excellent value.
Eco-Cise™ Smart Weekly Test Mode: This feature significantly reduces noise and fuel consumption during tests, making your generator more efficient.
Commercial-Grade Vanguard® Engine: The engines are built to withstand continuous operation in challenging conditions.
Industry-Leading Warranty Options: A standard six-year warranty covers parts, labor, and technician travel, with an extended 10-year warranty option for units purchased through dealers.
Seamless Integration with ATS: Automatic Transfer Switches ensure a swift transition to generator power in case of an outage.
SymphonyⓇ Choice Kit Available: This power management system allows you to prioritize essential appliances, ensuring you have the power you need.
User-Friendly Infohub™ Software: Stay updated on your generator's status and receive maintenance reminders via your phone or email.
Compact Design for Tight Spaces: The 13kW model is impressively compact, with a 39% smaller footprint than competitors.
दोष:
Limited Non-Emergency Use: The non-emergency certification may not be relevant to all users.
Briggs & Stratton PowerProtect Standby Generators: Final Review and Rating
If you're in the market for a dependable and powerful home standby generator, look no further than Briggs & Stratton's PowerProtect line. With various models catering to different power needs, cutting-edge technology, and a wealth of features, it's the ultimate choice for homeowners. The compact design of the 13kW model is a real game-changer for those with space constraints. Embrace the future of power supply with Briggs & Stratton – your home deserves nothing less! Learn more here.
इसमें आपकी भी रुचि हो सकती है…
---
---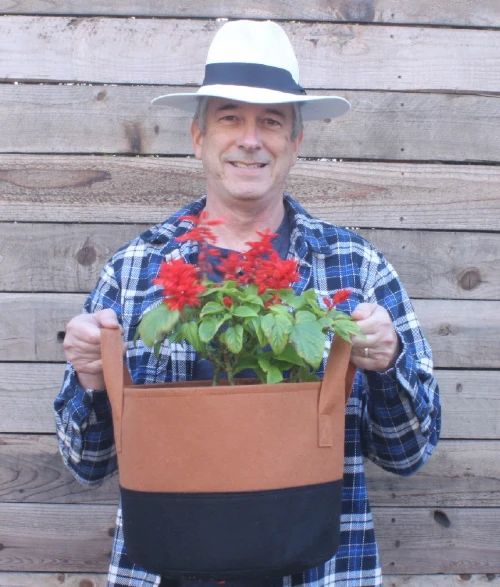 डेरेल को बागवानी का शौक है जो उन्हें अपने पिता से विरासत में मिला है। जाना यहाँ बागवानी के प्रति उनके प्रेम में उनके पिता के प्रभाव के बारे में अधिक पढ़ने के लिए। यदि आप डेरेल को एक त्वरित संदेश भेजना चाहते हैं, तो जाएँ उसका संपर्क पृष्ठ यहाँ.