Keeping your lawn green and fresh can significantly increase the outer beauty of your house. But having a large lawn also requires lots of care and maintenance as you have to keep the grass healthy. 
Regular watering or mowing is not good enough to keep the grass green. Sometimes you have to apply additional fertilizers to ensure proper nutrients for your grass.
When it comes to applying fertilizers, most people prefer using organic products as they keep the environment clean and safe. There are tons of organic fertilizers in the market, but Ecoscraps and Milorganites are among the best. 
But in the battle of Ecoscraps vs. Milorganite, which one should you choose for the best results? 
Continue reading to find out!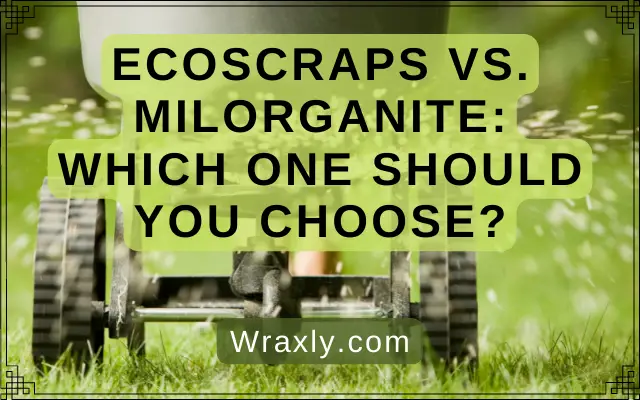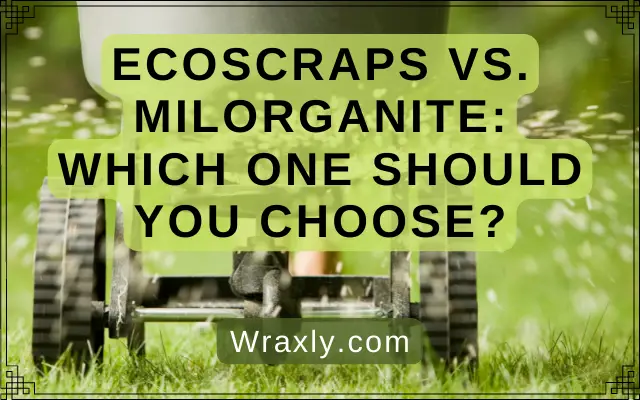 What Are Ecoscraps? 
Basically, Ecoscraps is a mixture of several organic elements such as grass clippings, food waste, leaves, etc. It's mostly used in lawns and gardens to provide the necessary nutrients to keep the grass healthy. 
One of the amazing facts about this fertilizer is that every bag of Ecoscraps holds about 50 pounds of recycled food waste. In this way, it keeps the environment clean while making the best use of food waste. 
Additionally, Ecoscraps doesn't contain any synthetic elements or toxic chemicals that can hurt the environment. 
So, if you want a toxic-free fertilizer that won't hurt helpful insects and keep the soil intact, Ecoscraps can be an excellent option for you.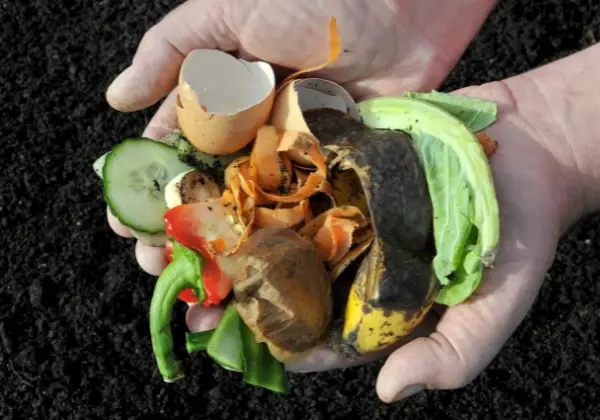 Benefits of Using Ecoscraps 
This fertilizer contains various types of helpful fungi and bacteria that keep the soil fertile and allow plants to grow. The food waste from Ecoscraps helps them say alive, and as a result, the soil stays healthy. 
On top of that, it also has several important ingredients like clay, sand, rocks, etc. 
Based on your location, the soil of your lawn might be missing some of these essential elements. 
Without these fundamental ingredients, it becomes very difficult for your grass to grow, but Ecoscraps can provide all the missing nutrients.
Recommended EcoScraps Fertilizer Products
Imagen
Título
Principal
Comprar
EcoScraps for Organic Gardening Herbs and Leafy Greens Plant Food, 4 lbs

Principal

Elegible

Consultar mi precio en Amazon

Arriba

Fertilizante de liberación lenta EcoScraps, hecho con nutrientes reciclados y materia orgánica, cubre hasta 2,500 pies cuadrados, 45 lbs.

Principal

Elegible

Consultar mi precio en Amazon
EcoScraps Natural and Organic Citrus Avocado Plant Food

Principal

Consultar mi precio en Amazon
EcoScraps Starter and Slow-Release Fertilizer, Made with Recycled Nutrients, Covers up to 4,000 sq. ft., 45 lb. (22322)

Principal

Elegible

Consultar mi precio en Amazon
EcoScraps LFAP14IN32 Natural All Purpose Liquid Fertilizer, 32-Ounce

Principal

Consultar mi precio en Amazon
EcoScraps PFAP14IN40 Organic All-Purpose Plant Food, 4-Pound

Principal

Consultar mi precio en Amazon
When to Apply Ecoscraps?
When your lawn starts to grow, the essential nutrients of the soil will begin to decline. At that time, applying Ecoscraps can make up for the missing nutrients and ensure that the quality of the soil remains high. 
Applying this fertilizer in the early spring and late fall can give you the best result in terms of effectiveness.  
What Is Milorganite? 
Similar to Ecoscraps, Milorganite is another type of organic fertilizer which is manufactured by the Milwaukee Metropolitan Sewerage District. 
The name Milorganite comes from "Milwaukee organic nitrogen", and it's produced from heat-dried microbes. 
Initially, these microbes are used to clean sewage water by digesting organic materials like potassium, nitrogen, and phosphorus. After the water is cleaned, these elements are transformed into fertilizers. 
About 85% of its ingredients are proven to be organic, and hence, it is considered an ideal supplement for lawns.   
Recommended Milorganite Fertilizer Products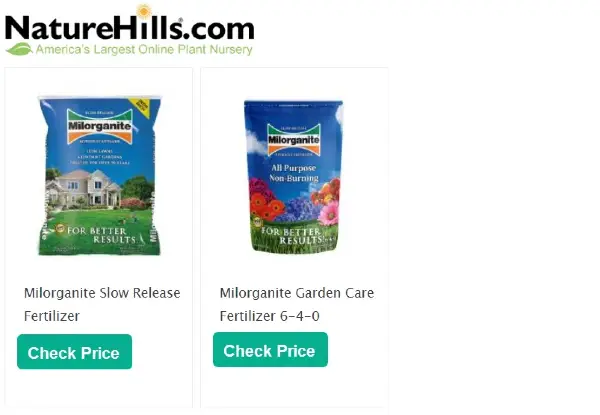 Why Do People Prefer Milorganite?
As most gardeners are environmentally conscious people, they have an aversion towards applying toxic elements to their lawns. Synthetic and toxic fertilizers are considered anathema by many of them. 
Thus, since Milorganite contains mostly organic elements and keeps the soil healthy, most gardeners decide to use Milorganite over other fertilizers. 
How to Apply Milorganite?
To get the best result from Milorganite, you need to apply the fertilizer according to the recommended schedules and rates. To understand the quantity you need to apply, you need to first measure the lawn. 
Generally, it's recommended to use about 32 lbs of Milorganite for every 2,500 sq. ft of lawn area. Further, it's advised to apply Milorganite in your lawns at least 4 times a year, especially during the early fall.
Usted también podría estar interesado en… Tomate Tone vs Garden Tone: ¿Cuál es mejor?
Ecoscraps vs Milorganite
Both Ecoscraps and Milorganite are known as granular fertilizers. That means you can apply both of these fertilizers to your lawn with a spreader for better results. But is Ecoscraps the same as Milorganite? 
The answer is – no, they're not the same. These two fertilizers have some major differences that can help you decide which one is more appropriate for your lawn.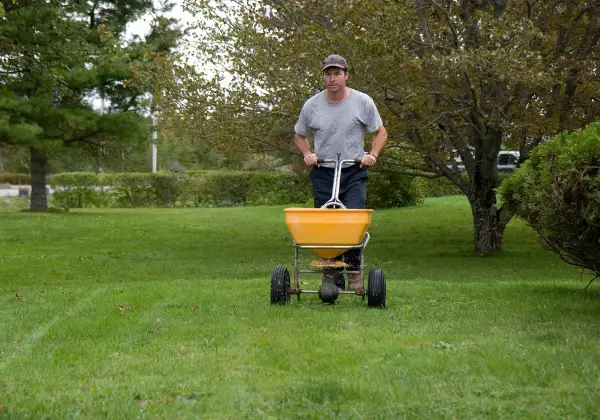 Cost
Cost can be an essential factor when you're choosing the perfect fertilizer for your lawn. It's obvious that most people prefer fertilizers with the best value for money while providing quality as well. 
From that perspective, Ecoscraps is a slightly cheaper option than Milorganite, but only by a small margin.  Milorganite is about 2 dollars more expensive than Ecoscraps, which isn't much but can be a factor if you have to buy them in large quantities. 
But since you also have to apply Ecoscraps in a higher quantity on your lawn than Milorganite, the cost actually evens out in the long run. 
Recommended Milorganite Fertilizer Products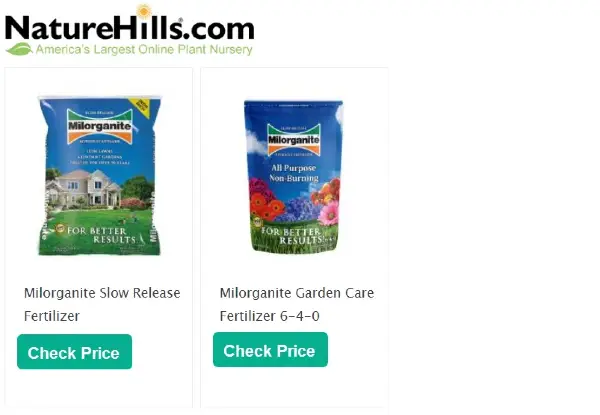 Nutrient Content 
Composts with a higher quantity of nutrients should be on your priority list when choosing fertilizers for your lawn. In that regards, Milogranite has a higher NPK ratio than Ecoscraps, which indicates that Milogranite has more Nitrogen. So, you should choose fertilizers based on the condition of your lawn. 
If you have a moderately healthy lawn and are satisfied with the current condition of the soil, go with Ecoscraps. On the other hand, if your lawn suffers from malnutrition, the best option is to apply Milorganite. 
Color & Grass Growth 
Ecoscraps and Milorganite offer similar results in terms of the colors and growth of lawn grasses. But remember this – regular watering is crucial for these fertilizers to work properly and show their effects. 
Veredicto Final
In a nutshell, the winner of Ecoscraps vs. Milorganite completely depends on your lawn's condition and needs. If you have an unhealthy lawn, Milorganite with higher nutrient content can prove to be more effective. But if you have a considerably large lawn and you want a cheaper option, Ecoscraps is also a great choice. 
Since none of these organic fertilizers have potassium, you might want to add extra supplements to provide proper nutrition. But the right application of either Ecoscraps or Milorganite will ensure a beautiful lawn with healthy and green grasses.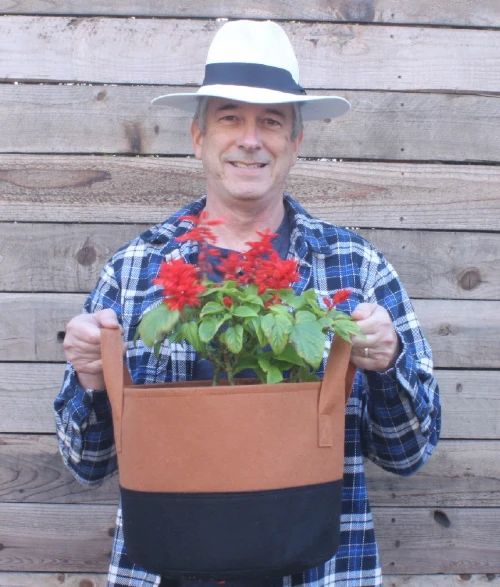 Darrell tiene una pasión por la jardinería que heredó de su padre. Ir aquí para leer más sobre la influencia que tuvo su padre en su amor por la jardinería. Si desea enviar un mensaje rápido a Darrell, visite su página de contacto aquí.