In the world of indoor gardening, a groundbreaking innovation has taken root: the VIVOSUN VGrow Smart Grow Box. If you're passionate about nurturing your beloved plants and herbs, you're in for a treat. VIVOSUN has introduced a game-changer that seamlessly combines cutting-edge technology with user-friendliness. It's time to discover the future of indoor gardening! Read on for our VIVOSUN VGrow review.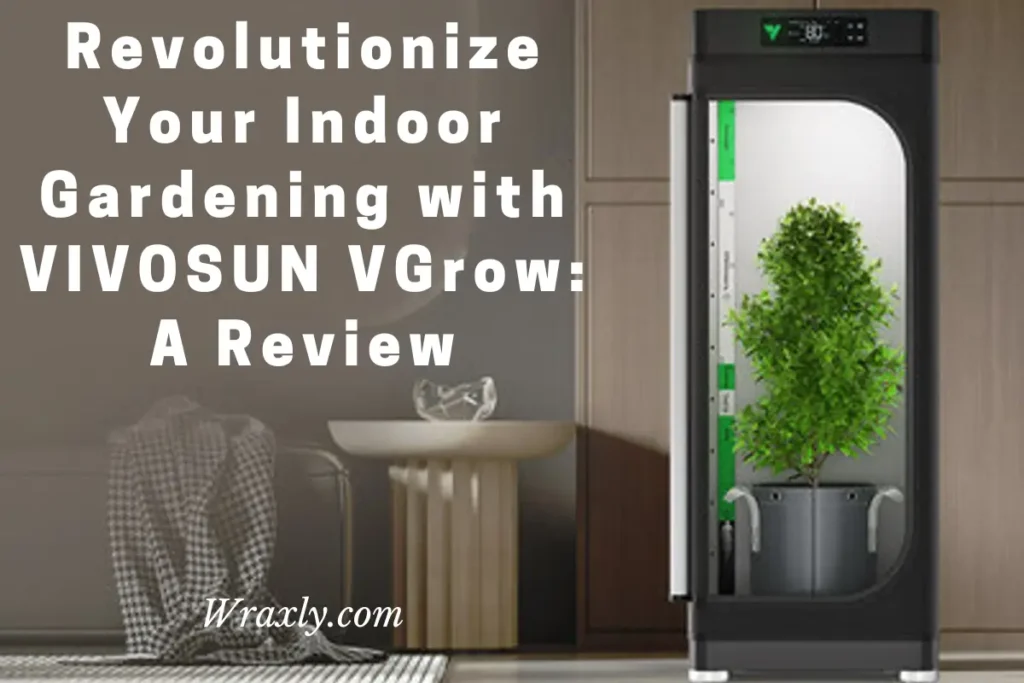 | Mga pros | Cons |
| --- | --- |
| 1. Advanced Climate Control: The VGrow's climate control system is a game-changer. It optimizes temperature, humidity, and CO2 levels, ensuring your plants thrive. | 1. Initial Investment: While a remarkable solution, it does come with a price tag. |
| 2. Energy-Efficient LED Lighting: The energy-efficient Samsung LM301H EVO LEDs provide the perfect spectrum for your plants. They're built to last for thousands of hours. | 2. Space Requirement: You'll need some room for this intelligent grow box. |
| 3. User-Friendly Touchscreen Interface: Monitoring and adjusting settings is a breeze with the intuitive touchscreen interface. | 3. Learning Curve: Some beginners might need a bit of time to get the hang of it. |
| 4. Remote Management through the App: The VIVOSUN app lets you manage your plants from anywhere. It's a must for those with a busy lifestyle. | 4. Limited Size: While space-saving, it might not suit growers with extensive needs. |
| 5. Ventilation, Carbon Filter, and Air Flow: The system maintains air quality and ensures consistent airflow. | |
| 6. Expert Support: VIVOSUN offers comprehensive support, including grow guides and a helpful community. | |
Para sa Karagdagang Pagbabasa
---
---
VIVOSUN VGrow Review – Recommendation
The VIVOSUN VGrow Smart Grow Box is a game-changer for indoor gardeners. Whether you're a beginner or an experienced horticulturist, this product empowers you to effortlessly and successfully cultivate your own plants. While there's an initial investment and a bit of a learning curve, the benefits far outweigh any drawbacks. The convenience, precision, and support provided make this an excellent choice for anyone who wants to take their indoor gardening to the next level. If you're ready to revolutionize your indoor gardening, this is the answer.
Ready to embark on your indoor gardening journey with VIVOSUN? Explore the possibilities and secure your very own VIVOSUN VGrow Smart Grow Box dito. Early backers can enjoy exclusive pricing and promotions. To learn more about the VIVOSUN Smart Grow System and its components, visit the VIVOSUN website.
So, what are you waiting for? Elevate your gardening game with VIVOSUN VGrow and experience the future of indoor gardening today!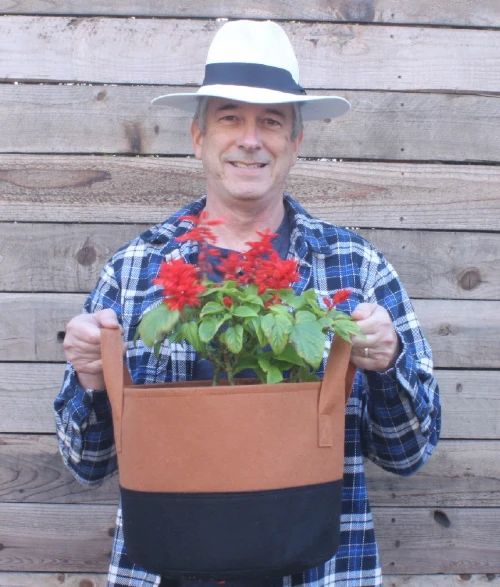 Si Darrell ay may hilig sa paghahalaman na namana niya sa kanyang ama. Pumunta ka dito para magbasa pa tungkol sa impluwensya ng kanyang ama sa kanyang pagmamahal sa paghahalaman. Kung gusto mong magpadala ng mabilis na mensahe kay Darrell, bumisita ang contact page niya dito.