Green Growth Ahead: Forecasted Surge in Electric Lawn Mower Market
The recent addition of the "Electric Lawn Mowers Market – Forecasts from 2023 to 2028" report on ResearchAndMarkets.com's platform unveils a promising trajectory for the electric lawnmower market. Starting at US$16.623 billion in 2021, the market is projected to witness a robust CAGR of 5.63% from 2023 to 2028, fueled by the increasing adoption of these eco-friendly and cost-effective lawn care solutions.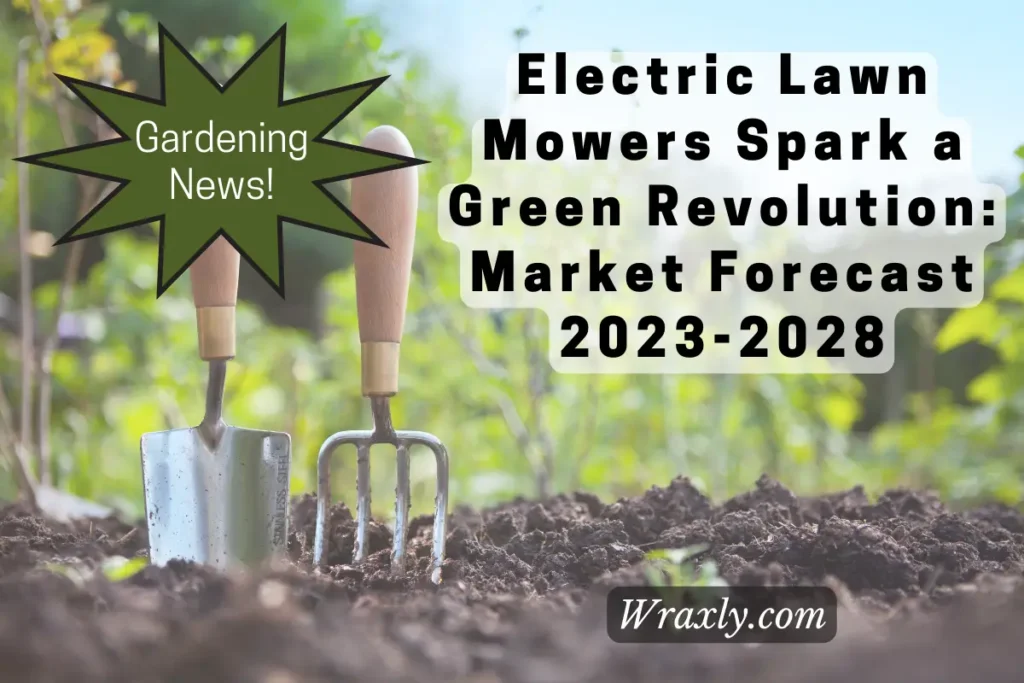 Driving Forces: Eco-Friendly Appeal, Rising Environmental Awareness, and Technological Advancements
Eco-Friendly and Cost-Effective:
Electric lawn mowers are gaining traction due to their lower operating and maintenance costs. By eliminating the need for fuel, they emerge as a more economical and environmentally conscious choice.
Rising Environmental Awareness:
A significant driver in the market's expansion is the growing consumer consciousness about the environment. Electric mowers, producing zero emissions, align perfectly with the increasing preference for sustainable lawn care practices.
Technological Advancements:
Innovations in electric mower technology, specifically in battery life and cutting performance, have bolstered their efficiency, making them an enticing choice for consumers seeking advanced solutions.
Opportunities and Challenges: Navigating Competition, Accessibility, and Vendor Landscape
Competition and Accessibility:
While electric mowers gain popularity, they face competition from traditional gas mowers known for their power. Additionally, their dependency on electricity poses a limitation in certain areas, impacting accessibility.
Vendor Landscape:
Key players in the market, including EGO Power+, Ryobi, Deere & Company, and Honda, offer diverse products tailored to varying lawn care needs, shaping the competitive landscape.
Segmentation and End-User Insights: A Diverse Product Range and Residential Focus
Diverse Product Range:
The market boasts various electric mower types, such as walk-behind, sit-and-ride, and stand-on models, equipped with different blade types to cater to diverse preferences.
Residential Focus:
A substantial market demand originates from the residential sector, driven by population growth and the need for new housing and infrastructure development.
Regional Dynamics: North America, Europe, and Asia-Pacific Leading the Charge
North American Market:
The United States and Canada take the lead, emphasizing environmental benefits and ease of use in adopting electric lawn mowers.
European Transition:
Europe leads in adopting electric lawn mowers, propelled by strict emission regulations and a commitment to green gardening practices.
Asia-Pacific Growth:
Countries like Japan, China, and South Korea witness a surge in electric lawn mower adoption, driven by urbanization and environmental initiatives.
Company Profiles: Powerhouses Shaping the Future of Lawn Care
Profiles of prominent companies, including Deere & Company, Honda, Husqvarna, and Robert Bosch GmbH, highlight their contributions to the evolving landscape of electric lawn care solutions.
TL;DR:
The electric lawn mower market is set for substantial growth from 2023 to 2028, with a projected CAGR of 5.63%. Key drivers include the eco-friendly and cost-effective nature of electric mowers, rising environmental awareness, and technological advancements. However, challenges such as competition from traditional mowers and accessibility limitations persist. The market is characterized by a diverse product range, a strong focus on the residential sector, and regional dynamics favoring North America, Europe, and Asia-Pacific. Leading companies like Deere & Company and Honda are at the forefront of shaping the future of electric lawn care.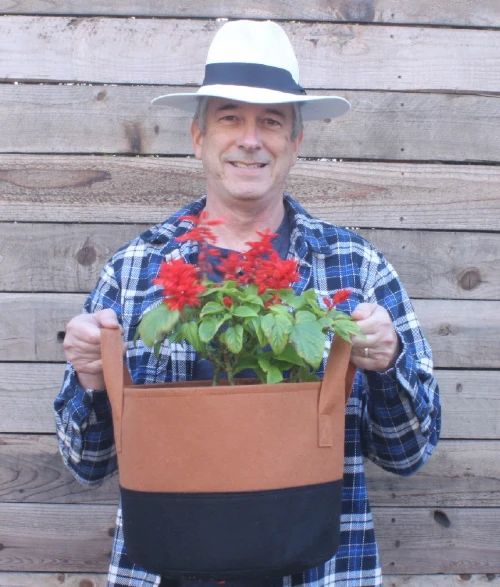 Si Darrell ay may hilig sa paghahalaman na namana niya sa kanyang ama. Pumunta ka dito para magbasa pa tungkol sa impluwensya ng kanyang ama sa kanyang pagmamahal sa paghahalaman. Kung gusto mong magpadala ng mabilis na mensahe kay Darrell, bumisita ang contact page niya dito.