Exclusive Deals Await on Giraffe Tools' Best-Selling Products
Giraffe Tools, the trailblazer in home maintenance tools, is set to sweep you off your feet with its sensational "Black Friday" and "Cyber Monday" sale events. From November 10 to December 3, dive into exclusive deals on their top-notch products, including the cutting-edge Retractable Car Vacuum Cleaner and the versatile Retractable Air Compressor-Tire Inflator, all available on Giraffe Tools' website and Amazon stores.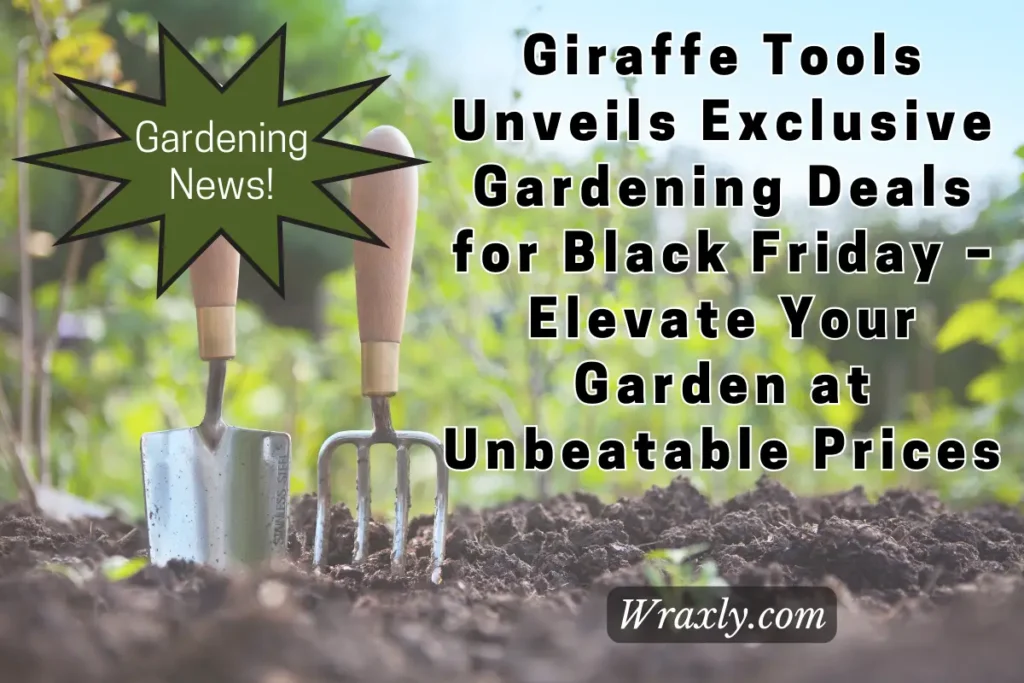 Upgrade Your DIY Arsenal or Gift a Gem
This extraordinary savings extravaganza provides the golden chance to elevate your essential garage tools or surprise the DIY enthusiast in your life with a thoughtful and practical gift.
Sneak Peek at Irresistible Deals
Get ready for jaw-dropping discounts on must-have items:
Grandfalls Pressure Washer (save 30%) – Self-layering mechanism for easy use.
Retractable Garden Hose Reel (save 30%) – Wall-mounted, space-saving, and easy to install.
Wall Mounted Hose Reel (save 20%) – Effortless and organized garden hose storage.
Retractable Air Hose Reel (save 20%) – Inflate your tires hassle-free.
Retractable Extension Cord Reel (save 20%) – Reliable extended power.
…and the list goes on!
Mark Your Calendar for Unmissable Sales
Save these dates:
Black Friday sale: Nov. 10, 9:00 p.m. ET – Nov. 26, 11:59 p.m. ET
Cyber Monday sale: Nov. 27, 12:00 a.m. ET – Dec. 3, 11:59 p.m. ET
A Message from the CEO
The year-end holidays are the perfect time to express our gratitude for our community's continued support," declared Oracle Shao, Giraffe Tools' CEO. "Whether you're cleaning the house, garage, garden, or car, Giraffe Tools prides itself on offering premium, durable tools that save time and energy. With our Black Friday and Cyber Monday sale, we aim to make our superior tools more affordable for everyone. Our quality promise and extensive support ensure your purchases remain top-notch for years to come."
Buy More and Win Big
Every purchase during the sale automatically enters you into Giraffe Tool's "Grand Prize" contest. The customer with the highest order will unwrap a mystery Giraffe Tools product, a preview of 2024, valued at a minimum of US$500. Stay tuned for the winner's announcement post-sale.
Exceptional Customer Service and Perks
Beyond discounts, Giraffe Tools offers:
Free shipping on all U.S. orders
Select orders eligible for free shipping to Australia, Canada, and the United Kingdom
All purchases backed by a two-year warranty, industry-leading customer service, and a 30-day return policy
Be the first to catch wind of Giraffe Tool's future sales by becoming a member. Dive into the savings and elevate your DIY game this holiday season!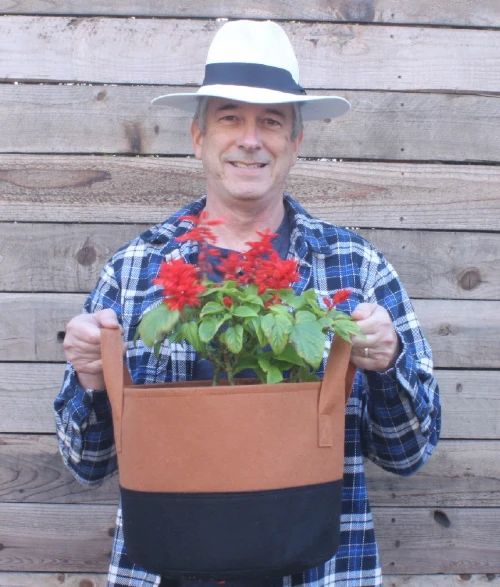 Darrell ha una passione per il giardinaggio che ha ereditato da suo padre. Andare Qui per saperne di più sull'influenza che suo padre ha avuto nel suo amore per il giardinaggio. Se vuoi inviare un messaggio veloce a Darrell, allora visita la sua pagina di contatto qui.