Gardening is like creating a community. Every plant in a garden has a special role, just like friends do in our lives.
Lavender remains a great friend of many other plants and is one of the most enduring. Not only does Lavender have a nice scent, but it's also a real friend to your garden.
Below, we'll discuss popular Lavender companion plants and why they vibe with this unique plant, so let's dive right in.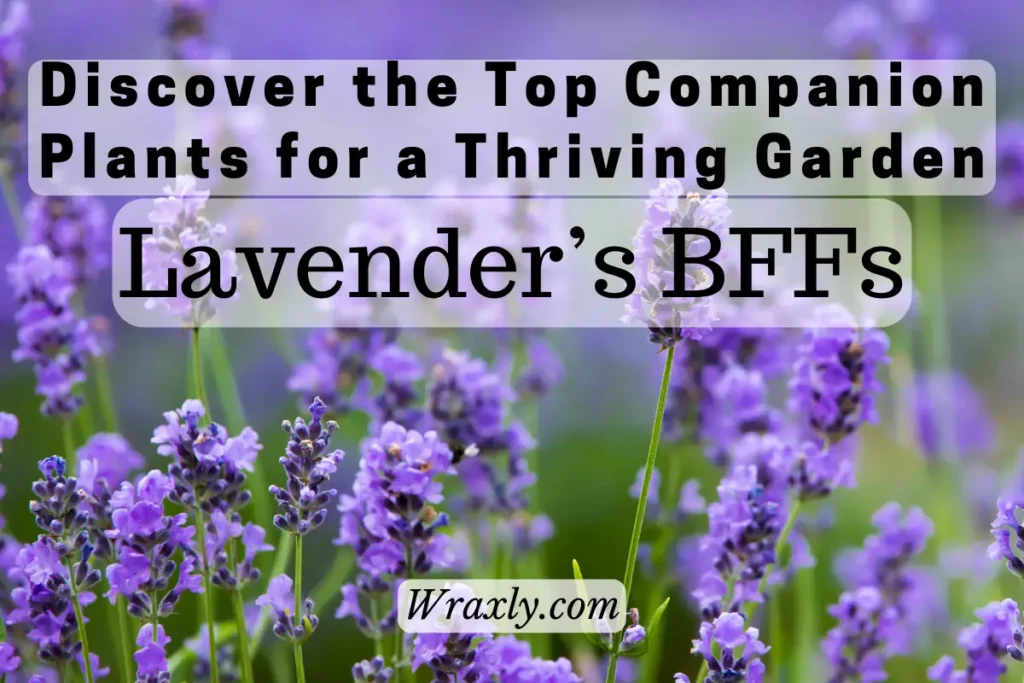 What is Companion Planting?
Companion planting involves planting plants near each other for better growth. The garden looks beautiful and healthier because some plants have qualities that help other plants by pairing them together wisely.
Here's a list of reasons why companion planting is a fantastic gardening technique:
1. Pest Control
Some plants naturally repel insects, and some pests. Therefore, if you plant such plants in your garden, they will protect other plants.
2. Improved Growth
Some of these plants improve neighboring plants' growth rates, making them stronger and more productive.
3. Nutrient Sharing
Sometimes, plants can also share nutrients via their root systems, leading to better garden conditions.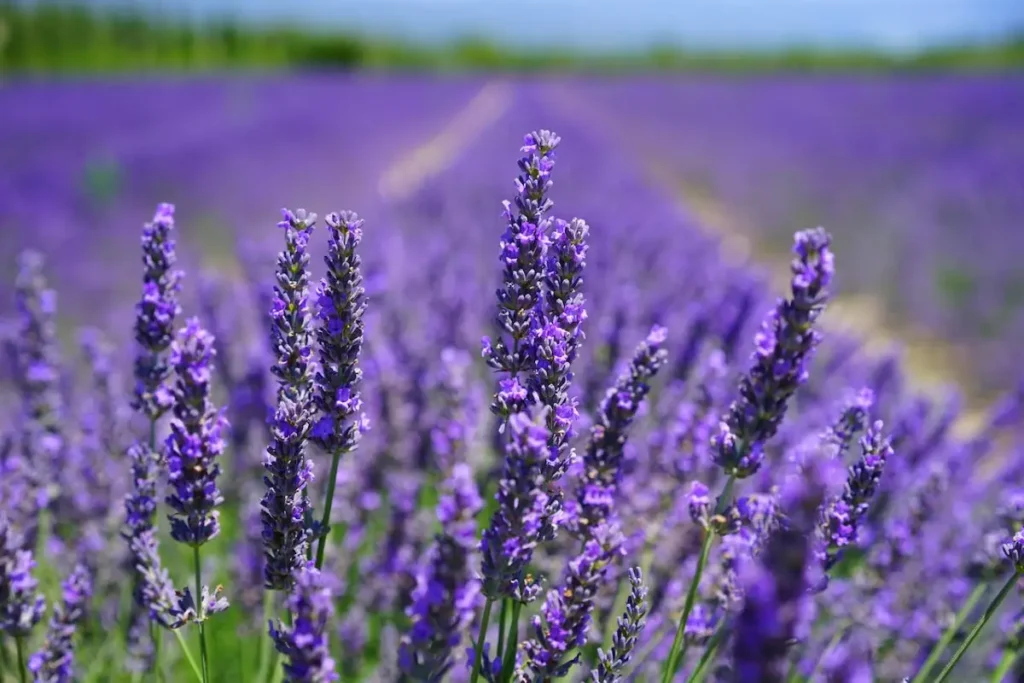 Why Plant Lavender?
Before we dive into Lavender's companions, let's talk a little bit about this superstar plant. Lavender has a lovely scent and beautiful purple flowers. Moreover, it has many uses, from aromatherapy to culinary arts.
But did you know that it's also a great companion plant? Here's why:
Lavender has a strong scent that keeps away pests like mosquitoes, flies, and moths, benefiting neighboring plants.
Moreover, Lavender attracts pollinators, like bees and butterflies, essential for pollinating many other plants in your garden.
Lastly, Lavender has deep roots that help break up compacted soil, improving drainage and aeration for nearby plants.
All these qualities together make Lavender a good plant in your garden to help other plants thrive.
Lavender Companion Plants: 15 Great Options
Now that we've established the qualities of this unique plant let's explore some of the greatest Lavender companion plants.
1. Rosemary
Rosemary and Lavender make a dynamic duo in the garden. These two Mediterranean herbs complement each other in many ways.
Both plants are aromatic and help repel similar pests, so when planted together, they create a double barrier against unwanted insects.
Rosemary's woody structure provides shade and support for the delicate Lavender, shielding it from strong winds and excessive sunlight.
You can easily pluck rosemary and lavender leaves to enhance your culinary creations.
2. Marigolds
Marigolds are like the garden's sunshine. Their bright colors and cheerful demeanor make your garden look pretty and serve as excellent companions for Lavender.
Marigolds emit a scent that deters aphids, nematodes, and other harmful insects, making your Lavender and other plants safer.
Lavender attracts pollinators, and marigolds do too. Together, they invite a bustling community of beneficial insects to your garden.
3. Sage
With its earthy aroma and attractive foliage, Sage is a wise companion for Lavender.
Sage helps deter pests like cabbage moths, bean beetles, and carrot flies, which can harm other garden plants.
Lavender's graceful appearance and sage's bushy habit create an aesthetically pleasing and harmonious garden bed.
Lavender and sage have medicinal properties, so you can enjoy their health benefits while beautifying your garden.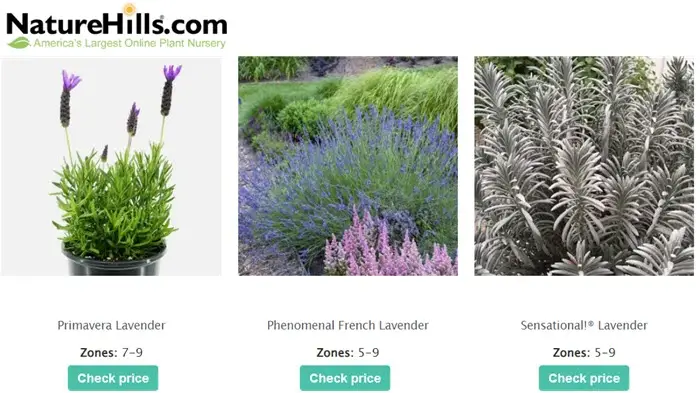 4. Thyme
Thyme, another fragrant herb, makes an excellent partner for Lavender. It keeps away the dreaded cabbage worms and other pests that can damage your vegetables and herbs.
Lavender and thyme are low-maintenance plants, making them ideal for gardeners looking for easy-to-care-for companions.
Both herbs are versatile in the kitchen, adding rich flavors to your dishes.
5. Nasturtium
Nasturtium is the vibrant friend that brings color and energy to your garden. It's an ideal companion for Lavender.
Nasturtiums are known to repel squash bugs, whiteflies, and cucumber beetles, benefiting other plants in your garden.
Both nasturtium and lavender flowers are edible, adding a colorful and flavorful touch to your culinary creations.
6. Chives
Chives are the fragrant neighbors that get along famously with Lavender. These two herbs are a delightful pair in any garden.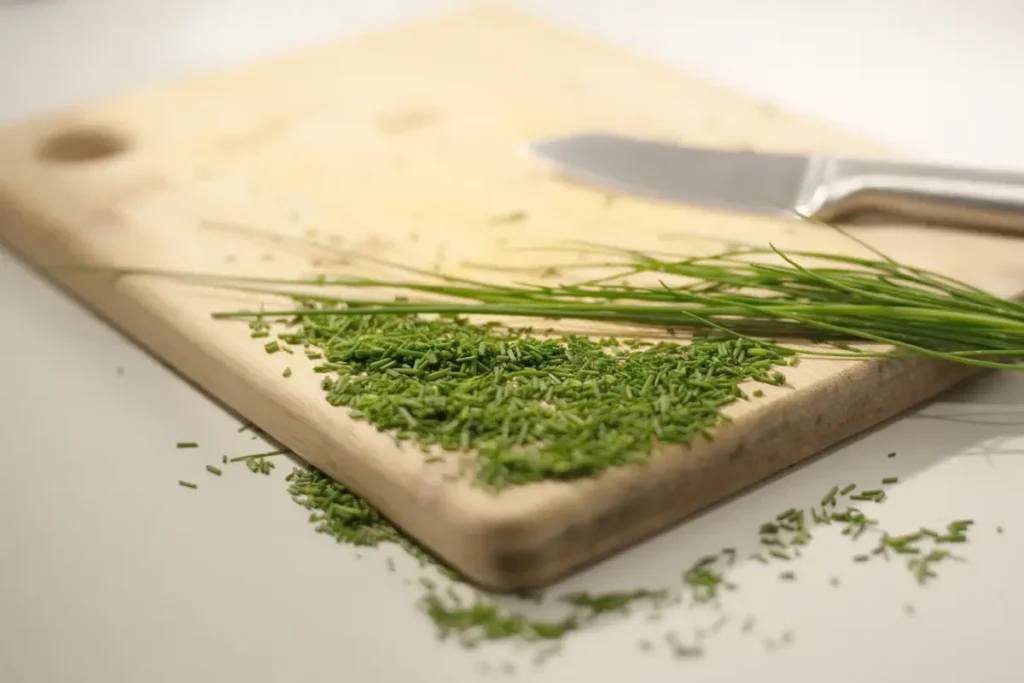 Chives deter aphids, making them excellent companions for other plants susceptible to aphid infestations.
Lavender and chives are edible and make lovely garnishes for salads and dishes.
7. Sunflowers
Sunflowers are like tall, loyal friends who stand by your side. They make fantastic companions for Lavender.
Sunflowers provide shade and support for Lavender, especially in its early stages.
Sunflowers attract pollinators and beneficial insects, which help your Lavender and other garden plants thrive.
8. Borage
Borage is an excellent companion for Lavender, offering numerous benefits to your garden. It is known for enhancing the growth and flavor of nearby plants, including Lavender.
Borage's vibrant blue flowers attract bees, which help pollinate Lavender and other garden plants.
Both borage and lavender flowers are edible, making them a delightful addition to salads and drinks.
9. Oregano
Oregano is a flavorful and aromatic friend of Lavender, contributing to a thriving garden.
Oregano's scent can deter several pests, protecting your Lavender and other garden plants.
Oregano and Lavender together create a fragrant and flavorful combination for culinary dishes.
Both herbs have medicinal properties and can be used as herbal remedies.
10. Yarrow
With its feathery leaves and tiny flowers, Yarrow is a healing companion for Lavender and other garden plants.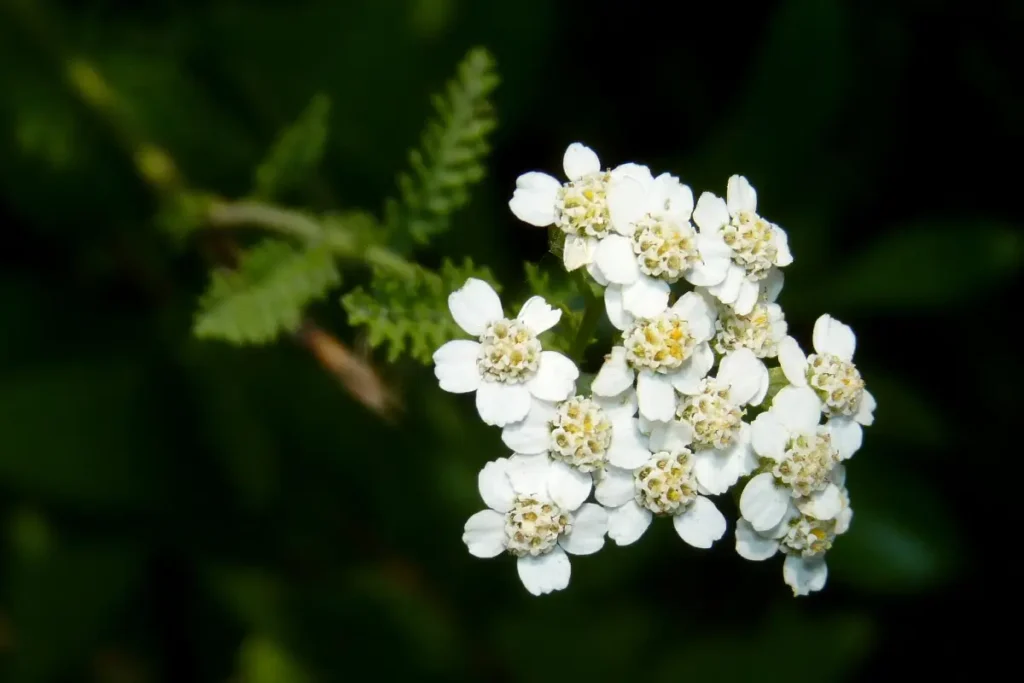 Yarrow can repel aphids, beetles, and other garden pests, benefiting your Lavender.
Yarrow and Lavender have various medicinal applications, from soothing skin to relieving cold symptoms.
Yarrow's flowers attract pollinators, which help pollinate Lavender and other garden plants.
11. Jasmine
A beautiful flowering plant, Jasmine can work well with Lavender in your garden. Jasmine and Lavender offer delightful fragrances, creating a symphony of scents in your garden. Their combined aroma can be a sensory delight for you and any visitors to your garden.
Jasmine's delicate, white, or yellow blossoms can provide a beautiful contrast to the purple blooms of Lavender, adding visual interest and elegance to your garden. Jasmine can attract pollinators like bees and butterflies, which can benefit your Lavender by promoting pollination and a thriving garden ecosystem.
Both jasmine and Lavender are associated with relaxation and have potential medicinal properties. They are often used in herbal teas and remedies to promote calm and well-being.
12. Bee Balm
As the name suggests, Bee balm is a magnet for pollinators and a wonderful companion for Lavender.
Bee balm's vibrant flowers attract pollinators, including bees and butterflies, benefiting your Lavender and other plants.
Combining bee balm's citrusy scent and Lavender's soothing aroma creates a delightful garden atmosphere.
Both bee balm and Lavender have medicinal properties and can be used for herbal remedies.
13. African Daisies
African daisies can be a colorful and vibrant companion for Lavender in your garden. They come in a wide range of striking colors, including yellows, oranges, pinks, and reds. Their colorful blossoms can add a vivid contrast to the soothing purple of Lavender, creating an eye-catching and visually appealing garden.
Both African daisies and Lavender are relatively low-maintenance plants. They can thrive in similar growing conditions, making them compatible regarding care.
African daisies attract pollinators like bees, contributing to pollinating Lavender and other nearby plants. This can enhance the overall health of your garden.
African daisies typically have a long blooming season, constantly displaying colors and beauty in your garden.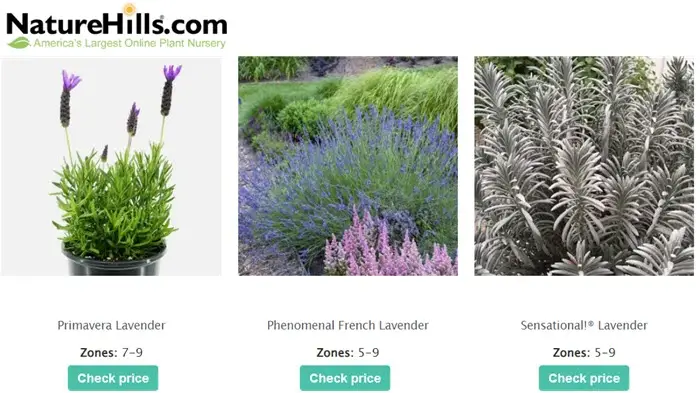 14. Roses
Lavender and roses have lovely, distinct scents that complement each other beautifully. Lavender brings a calming, herbal aroma, while roses offer a sweet and romantic fragrance. Planting them together can create a delightful sensory experience.
Moreover, Lavender and roses often have similar growth habits, making them visually compatible in a garden. Their contrasting colors and textures can enhance the overall aesthetic, creating a pleasing and harmonious landscape.
Lastly, Lavender and roses typically prefer similar growing conditions. They thrive in well-drained soil and require ample sunlight. By planting them together, you ensure they receive the nutrients and sunlight for healthy growth.
15. Mint
Lavender's calming scent and mint's invigorating aroma can create a refreshing and balanced atmosphere. The combination of these two fragrances can be especially pleasant in outdoor spaces.
Mint can repel certain pests, so planting mint near Lavender can help protect the Lavender from potential pest issues. It's a natural way to enhance the overall health of the plants.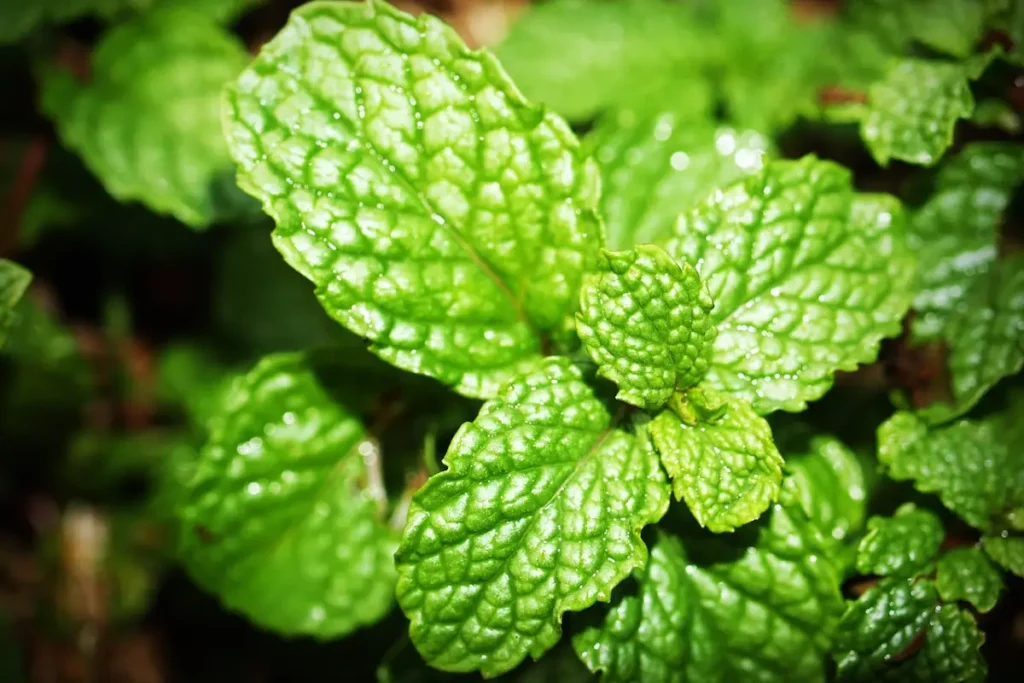 While Lavender and mint may have different growth habits, their differences can contribute to an interesting garden layout. The contrast in leaf shapes and sizes adds visual interest, making the garden more dynamic.
आगे पढ़ने के लिए
---
---
Final Thoughts on लैवेंडर साथी पौधे
In gardening, Lavender's BFFs aren't just plants; they're companions that make your garden flourish.
These plants enhance each other's beauty, protect one another, and offer a sense of balance to your garden ecosystem. Just like in life, the right friends can make all the difference.
So, next time you plan your garden, remember the wisdom of companion planting. It's not just about the plants; it's about creating a thriving, harmonious community in your backyard.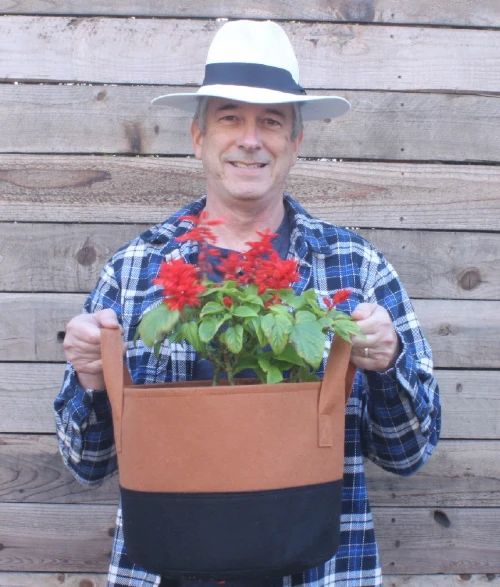 डेरेल को बागवानी का शौक है जो उन्हें अपने पिता से विरासत में मिला है। जाना यहाँ बागवानी के प्रति उनके प्रेम में उनके पिता के प्रभाव के बारे में अधिक पढ़ने के लिए। यदि आप डेरेल को एक त्वरित संदेश भेजना चाहते हैं, तो जाएँ उसका संपर्क पृष्ठ यहाँ.