Most gardeners have run into this issue at least once in their lives. When it comes time to water the plants in your yard, you're met with a garden hose with kinks and tangles that makes the entire experience more frustrating than it needs to be. Thankfully, there is a way around this common plant care problem. Retractable garden hoses give you the chance to water your plants in a neater and more efficient way.
As you'll soon see, there are several retractable garden hoses on the market today that will take the hassle out of regando tus plantas. This article will introduce you to a few of the top products in that category. We'll also reveal a few factors you should keep in mind while you shop for a retractable water hose and answer some of the most common questions on the topic.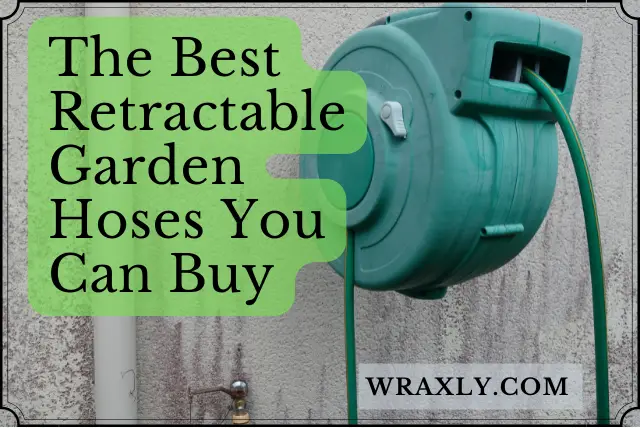 The Best Retractable Garden Hoses on the Market Today
Soon, we'll reveal the best retractable garden hose reels that you can buy. But before we do, you should know that there are two primary types of garden hoses that belong in this category, which are:
Garden hoses with a retractable reel: These hoses coil around a retractable reel that typically sits within a protective box or container. You'll usually need to attach these hoses to a wall with a wall mount near your water source.
Expandable garden hoses: As the name implies, these hoses grow larger while in use. When you turn the water off, the hose will shrink down to a neat and manageable size.
As you'll soon see, these two retractable hose varieties are quite different. However, both popular hose options give you the same general benefit of making your watering much easier and more organized.
In the next sections, we'll look at three of the top garden hoses on a retractable reel and three of the best expandable hoses you can purchase. After reading, you'll be ready to decide which one is right for you and your garden.
The 3 Best Retractable Garden Hose Reels
We'll begin by addressing three of the best retractable water hoses that include a hose reel. Our top picks in this subcategory are:
Giraffe Tools Retractable Garden Hose Reel 1/2 Inch x 130 ft
RL Flo-Master 65HR8 Retractable Hose Reel
Ayleid Retractable Garden Hose Reel, 3/8 in x 66 ft
Read on through the next sections to learn more about each of these admirable products.
Giraffe Tools Retractable Garden Hose Reel 1/2 Inch x 130 ft
El Giraffe Tools Retractable Garden Hose Reel offers a hose length measuring 130′, allowing you to reach all of your plants even if you have a large garden. This model comes with a wall bracket that is incredibly stable while allowing for 180 degrees of swivel while in use. That mobility allows you to move with ease while you deliver much-needed water to plants in all corners of your yard.
The hose this model includes is also durable and consists of high-grade polypropylene and is easy to uncoil and retract. Once you reach the parts of your garden that need water, you can lock the hose in place. When you're finished, the hose will retract slowly back into its reel with a quick but gentle tug.
Ventajas:
130′ length
Swiveling reel
High-grade hose material
Slow and safe auto rewind hose reel
Contras:
Not always the best for those who need high water pressure
Installation can be difficult compared to other hoses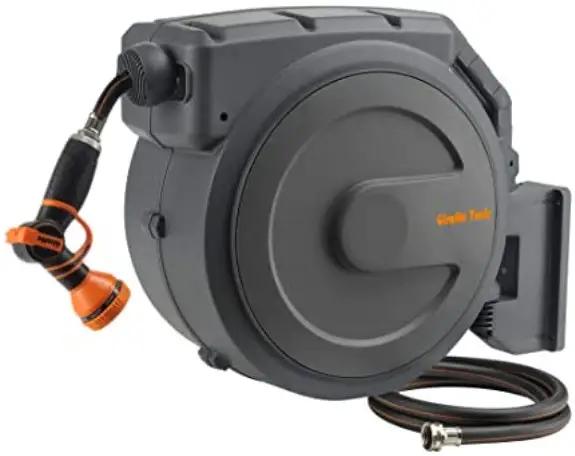 Giraffe Tools Retractable Garden Hose Reel 1/2 Inch x 130 ft
[DURABLE ANY LENGTH LOCK] Giraffe hose reel is pre-installed with a 130ft hybrid hose, which can lock at any length as you desired, covers every corner of your garden.
[STABLE AUTO REWIND SYSTEM] Give the hose a gentle tug, the hose reel will retract automatically back in. The unique retractable & guidance system can roll up the hose neatly without the trouble of kinking.
[HIGH-GRID GARDEN HOSE]All weather flexible and abrasion-resistant hybrid hose ensures the hose reel leak-resistant and long-lasting. The 130ft 1/2-in. hose passed the 200PSI pressure test and the 600PSI bursting pressure test.
[EASILY ASSEMBLE & DISASSEMBLE] Assemble the hose reel on the wall with just the 180-degree rotation bracket and some screws. With the quick-release system, you can also easily lift on the handle to remove the reel for storage. Suggest the installation Post should larger than 4X4.
[LEADING SERVICE AWARENESS] Giraffe's in-house research & development team continuously works to provide creative and effective solutions for all your reeling needs.
RL Flo-Master 65HR8 Retractable Hose Reel
El RL Flo-Master 65HR8 Retractable Hose Reel is another of the best retractable hose reels on the market. This model comes with an automatic guide that prevents any twists or overlaps that could occur while your hose retracts. That feature alone prevents the common complaint about hoses kinking and twisting upon themselves during storage.
This retractable hose is also noteworthy for its portability. The design of the RL Flo-Master 65HR8 Retractable Hose Reel includes a handle that lets you lift and carry the entire reel as needed. This feature, along with the eight-function hose nozzle, ensures incredible ease of use and allows you to alter your watering style for different plants.
Ventajas:
Automatic guide prevents overlapping and kinking
Includes a carrying handle for portability
Single spray nozzle offers eight settings
Strong solid brass fittings
Contras:
Not the longest hose
Leak prevention could improve
RL Flo-Master 65HR8 Retractable Hose Reel, 65 Feet, Brown
Slow, Retractable spring-loaded hose with stopper

The automatic guide prevents the hose from overlapping while retracting.

The mounting brackets allow for a 180 Degree swivel; mounting hardware is included.

This Unit can be removed from the bracket and includes a carrying handle.

65 Of reinforced 5/8 Hose with a threaded brass end is included.

An 8-pattern nozzle is includ
Ayleid Retractable Garden Hose Reel, 3/8 in x 66 ft
If hose nozzle options are what matters most to you, then the Ayleid Retractable Garden Hose Reel is a product that should be at the top of your list. This hose comes with a standard hose nozzle and an additional one that has nine different settings. Not only does this hose come with impressive spray options, but it is also relatively lightweight, making it easy to carry and use.
However, the convenience of this model does not end there. If you purchase the Ayleid Retractable Garden Hose Reel, you'll find that it is easy to install and comes with an informative owner's manual. This product is also affordable compared to other options without sacrificing usability and overall quality.
Ventajas:
Lightweight design
Affordable price
Nose nozzle with nine settings
Installation is easy and straightforward
Contras:
Hose nozzle can leak
Durability could improve
Ayleid Retractable Garden Hose Reel,3/8 in x 66 ft Wall Mounted Hose Reel, with 9- Function Sprayer Nozzle, Any Length Lock/Slow Return System/Wall Mounted/180°Swivel Bracket (Grey)
【Free Lock】When you pull the hose to the length you need, it will automatically lock the position to prevent the hose from retracting, and there is no extra length to bring kinks and tangles, so it is more convenient to use water.

【Auto Rewind】After use, only need to gently pull the hose outward to activate the automatic recovery mechanism, the hose will be automatically recovered slowly and automatically arranged in the interior, to ensure safety and tidiness.

【Swivel Bracket】Equipped with a swivel bracket, which can be fixed on the solid wall to achieve 180 rotation, meeting your multi-directional watering.

【9-pattern Nozzle】9 patterns nozzle available to have different spray ways which includes shower, center, flat, soaker, mist, jet, triangle, rinse and cone, meet various watering needs of customers.

【𝙋𝙖𝙘𝙠𝙖𝙜𝙚 𝙞𝙣𝙘𝙡𝙪𝙙𝙚𝙙】1pc Ayleid Reel with 66FT Hose; 1pc Hose Nozzle; 1pc 9 Function Spray Nozzle; 1pc Wall mount; 4pcs bolts; 1pc Users Manu
The 3 Best Expandable Garden Hoses
Now that we've covered the best three hoses on retractable hose reels let's consider the best three expandable hose options. Our choices for the top expandable hoses are:
Knoikos Expandable Garden Hose 100ft
Flexi Hose with 8 Function Nozzle Expandable Garden Hose
INNAV8 Expandable Garden Hose 25FT
Now it's time to delve into the details of what makes each of those expandable hoses a viable option for nearly any gardener.
You may also be interested in our Aqua Joe expandable hose review.
Knoikos Expandable Garden Hose 100ft
El Knoikos Expandable Garden Hose 100ft is the perfect product for gardeners who want a hose length that can reach distant areas and reduce to a small size for storage. This hose triples its length to reach 100 feet in length. It also has a hose nozzle with ten settings to alter the flow of water from your hose. That hose nozzle includes a thumb control that is incredibly easy to operate compared to other hose nozzle styles.
The manufacturers of the Knoikos Expandable Garden Hose 100ft also took special care to ensure that this hose is long-lasting and resistant to leaks. The design includes a double latex core and a strong polyester outer covering. With plenty of options for different lengths and colors, this expandable hose has just about everything a gardener could want, which is why it's our top pick.
Ventajas:
Ten hose nozzle functions with thumb control
Expands to about 100 total feet
Durable double latex core to prevent leaks
Includes both size and color options
Contras:
Water pressure diminishes as the hose lengthens
Grommets are not as strong as they could be
Knoikos Expandable Garden Hose 100ft – Expanding Water Hose with 10 Function Nozzle, Easy Storage Garden Water Hose
Multifunctional water hose nozzle : 10 watering patterns for every watering need,This heavy duty nozzle have easy to use thumb control design,The no squeeze, easy flow control allows for a controlled stream from a soft, delicate shower all the way to a high velocity jet;The soft rubber coating handle makes this sprayer very comfortable to hold and it also prevents slipping

Expanding garden hose pipe : Garden hose is non kink garden hose and aluminium end ducting create a ability that is 3 times expansion length in use(extending from 33 ft to 100 ft length); When shutting off, it can automatically contract; Thickening latex inner hose pipe combined with tightly knitted outer fabric bring good performance in expanding up and withstanding pressure without leaking or bursting

Garden hose : The expanding water hose uses a high density double layer latex core and a powerful 3300D polyester fabric cover, to prevent breakage and leakage; No more worries about leaks, tear or cracks; The compact hose is for long term use

Solid fitting connectors : Expanding garden hose fits the typical outdoor garden taps in US,Has solid fittings that handle water pressure better than plastic fittings which maximum avoids of hose leaking water, and give excellent corrosion resistance and no rusting

A retractable hose suitable for multiple purposes : Garden hose comes with 1x 100ft garden hose,1x water hose nozzle, 1x hose hanger, 1x storage bag, 3 x spare sealing rings, easy to store on the provided hanger or in the custom drawstring bag; Space saving; Makes a gift; Great for house,car,floor,yard washing, garden watering, pet cleaning, having fun or business
Flexi Hose with 8 Function Nozzle Expandable Garden Hose
In the world of expandable hoses, few brand names are as recognizable as Flexi Hose. This product, the Flexi Hose with 8 Function Nozzle Expandable Garden Hose, is no exception to this company's reputation for creating high-quality garden hoses. It comes in several color options to suit your preference and can expand to nearly three times its original length.
One of the most impressive aspects of this hose is its ability to survive in extreme conditions. As long as the air temperature is between 40- and 113-degrees Fahrenheit, this hose will continue to function well. The Flexi Hose with 8 Function Nozzle Expandable Garden Hose also proves to be very comfortable as its hose nozzle has a sleek ergonomic design that will fit your hand well.
Ventajas:
Comes in several color options
Expands to about three times its original length
Survives both hot and cold temperatures
Comfortable ergonomic hose nozzle design
Contras:
Not the best customer support
Leaks are more common than you'd hope
Flexi Hose with 8 Function Nozzle Expandable Garden Hose, Lightweight & No-Kink Flexible Garden Hose, 3/4 inch Solid Brass Fittings and Double Latex Core, 50 ft Black
The Flexi Hose expandable garden hose automatically expands to the stated product length - roughly 3 times extension - with standard pressure when water is turned on and shortens to compact length when the water is turned off. Storing the Flexi Hose is a breeze!

Strong fittings for reliability! Solid 3/4 inch brass connectors ensure the expanding garden water pipe fits the typical outdoor garden taps in the US.

Expandable, lightweight construction without sacrificing quality! The 3750D elastic outer fabric with 4 layers of latex protects the inner tube effectively from thorns, punctures, and sharp corners.

Lightweight, yet durable for heavy duty use! Every Flexi Hose is endurance-tested to 2000 uses and can withstand water pressures up to 12 bar and temperatures between 41 and 113 degrees fahrenheit.

The included 8-pattern rotating hose spray nozzle is constructed out of durable ABS plastic and features an ergonomic, slip-resistant rubberized handle for comfo
INNAV8 Expandable Garden Hose 25FT
If you are someone who needs to water a small area, then the INNAV8 Expandable Garden Hose 25FT is one of the best expandable hose options you can choose. This has a moderate length of 25 feet at most and collapses to be even smaller while not in use.
While the INNAV8 Expandable Garden Hose 25FT is on the smaller side, it maintains a credible water pressure of up to 90 psi. The hose also proves to be lightweight and one of the most economically sensible hose options you can find online.
Ventajas:
Lightweight design
One of the most affordable hoses
Impressive water pressure
Includes tiple layer of high-quality material
Contras:
Length can be misleading
Rips can occur
INNAV8 Expandable Garden Hose 25FT – SUPER Latex Core, Lightweight Expandable Hose 25 FT Garden Hose, Brass Shut Off Valve, No-Kink Flexible Garden Hose Expandable Water Hose 25 Ft – Pocket Flex Hose
HOW IT WORKS: Simply connect the hose to your faucet and turn the water on. Now watch the water pressure expand your 9-foot hose up to 25-feet long. Once finished using the hose, simply shut off the water at the faucet and let the hose drain. As the water pressure drops, watch the hose retract to its original compact 9-foot size. (Needs 40-90 PSI at 3-6 BAR for full expansion of 25 feet.)

NO KINK, EASY HANDLING: This hose was ingeniously designed so that it doest kink and stop the water flow when the hose is bent. This is in addition to its compact size and light weight making it super easy to use, handle, and store. No need to get out of breath just for taking out that old heavy hose and shlepping it around the garden trying to untangle it.

BUILT TO LAST: The inside of the hose has the thickest available multi-layer latex core and from the outside the hose is covered by a high strength Bi-axial woven polyester self-retracting exterior wall protecting the core and also forcing it to return to its original size once emptied. The male and female end connections are made of solid high-grade brass making it durable and rugged, it will never rust or corrode.

LEAK-FREE CONNECTION: A precision threaded connection and rubber gasket makes for a perfect attachment to your spigot or nozzle and provides a water-tight seal, making this nozzle completely leak-free. No need anymore to have water dripping on your hand while spraying! The hose connector thread has a 3/4" diameter making it suitable for all standard garden hose nozzles.

ON/OFF VALVE: A brass on/off valve is located at the end of the hose which will save you unnecessary trips to the faucet as you control the water flow right at the hose end.

100% SATISFACTION GUARANTEE: The INNAV8 expandable hose comes with a 12 month warra
Retractable Garden Hose Buyer's Guide
The products in the section above are excellent options for anyone looking for the best retractable water hose. However, you may decide to deviate from this list and search for one of these products on your own. If you choose that route, you'll want to prepare yourself by understanding these main factors to consider when buying a retractable garden hose for your yard:
Style
Longitud
Width
Material
Nozzle connections
Peso
Ease of installation
Each of those traits will affect how your garden hose will perform. The sections below will elaborate on each one so that you know what to look for as you shop for the best retractable garden hose.
Usted también podría estar interesado en: Los mejores carros enrolladores de manguera con ruedas.
Hose Styles
As we mentioned above, there are two main retractable garden hose styles. Some retractable garden hoses are on a reel, while others are expandable and change their size depending on whether they are in use. Generally, both these options are preferable to a traditional garden hose. However, there are some distinct differences between the two that you should understand.
For instance, garden hoses on a retractable reel typically consist of more durable materials compared to expandable hoses. Retractable hose reels often give you the chance to lock your hose at a certain length as well. The downside to a retractable hose reel is that they tend to require a more in-depth installation process. You'll likely need to take out your power tools and hardware to install them successfully.
By contrast, expandable garden hoses usually attach directly to your water spigot the way a traditional hose would. The strike against expandable hoses is that their flexible materials are not as long-lasting as other hose options.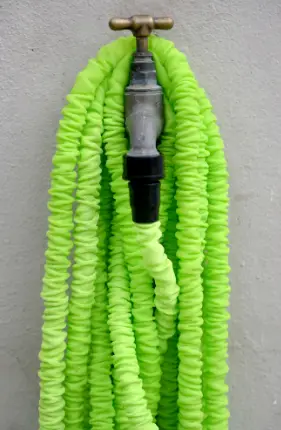 Knowing which of these two retractable hose styles is best for you is a matter of preference. If you are ok with an involved installation process and want a longer-lasting hose, a retractable hose reel is a suitable pick for you. If you want a lightweight hose that is ready to use right away, an expandable hose may be the better option.
Hose Length
Retractable garden hoses come in many different hose lengths, as is the case with any garden hose style. The length you choose will have a direct effect on the total area you can water at one time.
Do your best to match the ideal hose length to the size of your yard when choosing the perfect retractable hose for you. At times, the best solution is to take physical measurements from your water source to the furthest area you need to water. Remember to account for any immovable objects that you'll have to work around while you water.
Once you have a rough estimate of the area you need to cover, you can narrow your hose options to those that have the hose length you need. While some gardeners may need to provide water in a small area near their home, others may need more than 100 feet of hose length to water their plants effectively.
Hose Width
While the length may be the most obvious dimension you should evaluate, width matters as well. More specifically, the diameter of your hose dictates how much water can flow through it at one time.
Most garden hoses have either a half-inch diameter or a three-quarter-inch diameter. However, you may find hoses online that have dimensions both wider and narrower than that.
Here's what's most important. You should begin by measuring the diameter of your water spigot. Then, find hoses with a diameter that matches that dimension. Doing so will ensure that the hose connector fits perfectly to your spigot. Thankfully, most residential spigots have a half-inch or three-quarter-inch diameter as well.
Construction Materials
The materials of your garden hose will be the main determiner of how long your hose lasts. Many of the best hoses on the market, such as the ones we listed earlier in this article, include strong materials designed to stand the test of time. Other, cheaper products may not offer the same degree of longevity.
It's also important to reiterate that some hose styles are inherently more durable than others. Expandable hoses often include a mix of latex and polyester, both of which often prove to be less durable than traditional rubber hoses. However, hoses on a retractable garden hose reel often have materials that are as strong and resilient as those of any other hose type.
Remember that your garden hose is one of the tools you'll use most often while you care for your plants. You may need to use your hose hundreds of times each season. Your hose may also experience exposure to the elements. Both of those factors point to the importance of garden hose materials.  
Nozzle Connections
The nozzle at the end of your hose controls the water flow and can give you different options as to how you water your plants. Some retractable water hoses come with a single nozzle connection, while others offer you several nozzle connection options, each of which allows you to spray water in a different way.
For some, a single nozzle option is enough to serve their watering needs. Other gardeners may feel the need to use more than one nozzle to cater the spray of their hose to different plant types and garden areas.
If you value multiple nozzle connection options, you should find a hose that supports that variety. As you may already know, some of the best retractable hoses come with many nozzle choices, while others offer far more limited options.
Recommended Garden Hose Nozzles
Imagen
Título
Principal
Comprar
FANHAO Upgrade Garden Hose Nozzle Sprayer, 100% Heavy Duty Metal Handheld Water Nozzle High Pressure in 4 Spraying Modes for Hand Watering Plants and Lawn, Car Washing, Patio and Pet

Principal

Elegible

Consultar precio en Amazon

Arriba

GREEN MOUNT Watering Wand, 16 Inches Sprayer Wand with 8 Watering Patterns for Lawn and Garden Use.

Principal

Elegible

Consultar precio en Amazon
Rocky Mountain Goods Fireman's Power Spray Nozzle - Heavy Duty High Pressure Fireman Sprayer for Garden Hose - Leakproof Guarantee - Ergo Handle - Adjust Heavy Stream to Mist - Max Water Flow

Principal

Elegible

Consultar precio en Amazon
RESTMO Hose Nozzle Heavy Duty, Metal Water Hose Sprayer for Garden, 9 Spray Patterns | High Pressure | Thumb Flow Control | On/Off Valve, Ideal for Outdoor Lawn & Plant Watering, Car & Pet Washing

Principal

Elegible

Consultar precio en Amazon
FANHAO High Pressure Fireman's Spray Nozzle, Heavy Duty Metal Garden Hose Nozzle with Slip Ergonomic Grip and Lever Handle, Adjustable Water Nozzle for Watering Lawn and Garden

Principal

Elegible

Consultar precio en Amazon
High Pressure Hose Nozzle Heavy Duty | Brass Water Hose Nozzles for Garden Hoses | Adjustable Function | Fits Standard Hoses, Garden Sprayer, Spray Nozzle, Power Washer Nozzle

Principal

Elegible

Consultar precio en Amazon
Peso
One of the biggest complaints that gardeners have about their traditional garden hoses is that they are too heavy. Lugging around a bulky garden hose is a hassle, especially when it begins to twist and tangle around itself.
Weight remains an important factor when selecting a retractable garden hose as well. Although retractable water hoses are more convenient than traditional alternatives, it remains possible for them to be somewhat heavy.
As a part of your retractable hose shopping, you should take time to research the weight of the hoses you are considering. Keep in mind that the weight of your hose will only increase when water is flowing through it. Choose a hose with a manageable weight, and your watering tasks won't be any more labor-intensive than they need to be.
PARA LEER MÁS
Installation
One aspect of retractable garden hoses that many gardeners fail to recognize is that some of them require installation. At times, that installation can be simple. In other cases, the installation process for your new hose may be more complex than you might have hoped.
Garden hoses attached to a retractable reel are more likely to come with a multi-step installation process. That process may require you to use multiple tools to attach a mounting bracket to an existing wall near your water source. Fortunately, many of these hoses come with a helpful hose guide that will inform you about the best ways to install and use your new hose.
Other hoses, such as expandable hoses, often require little to no installation beyond attaching them to your existing spigot. So, if installation is something you'd like to keep as simple as possible, select a hose that requires little to no effort to set up.
preguntas frecuentes
Those who have always relied on a traditional garden hose often have several questions about why they should consider a retractable alternative. Below are some brief answers to some of the most popular of those questions.
How long do retractable garden hoses last?
The lifespan of your hose depends on the materials it is made of and how well you care for and store it. If you want your hose to last a long time, begin by selecting a product with high-quality materials. Then, be sure to use your hose safely and store it in accordance with the manufacturer's instructions every time you put it away. With the right care, a retractable hose can last an entire decade before replacement.
Can you store an expandable garden hose on a reel?
In most cases, it is ok to store an expandable garden hose on a reel. However, these hoses often shrink to a moderate size that you can coil without a reel. If you choose to use a garden hose reel, the best approach is to ensure that your hose is entirely empty of water. After you've drained all water in the hose, there is no reason you can't wrap it onto a hose reel for storage.
Can you connect two expandable hoses together?
It's possible to connect multiple expandable hoses if they are compatible with one another. Check the type of connections your hose has and ensure that the one you attach has connections that match. If the connections work with one another, you should have no trouble attaching multiple expandable hoses and using them as if they were one long hose.
Final Thoughts on the Best Retractable Garden Hoses
By now, you know some of the top advantages of using a retractable garden hose and some of the best product options in this category. After selecting the one that is right for you, you'll soon find that using a retractable garden hose eliminates the cumbersome nature of a traditional garden hose and makes your watering easier than ever before.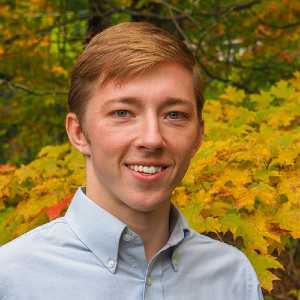 John Haryasz es un escritor independiente y paisajista. En el campo de la arquitectura del paisaje, ha contribuido a muchos proyectos de diseño exitosos en todo el país. Como escritor, John se especializa en crear contenido web cautivador e informativo. A través de ese trabajo, pretende compartir su conocimiento de diseño y promover el compromiso con el mundo al aire libre.